A new lawsuit claims that Beneful dog food may be killing its customers' four-legged friends.
Complaints about Beneful date back several years, James Young, a lawyer in Tampa, Florida, told ABC News. He added that lawyers across the country teamed up when they realized there was a "common denominator" in the dog illnesses and deaths.
"It's all Beneful dog food. That's the common denominator," Young said. "Statistically speaking, the fact that this many dogs were affected by the same brand of dog food is pretty compelling."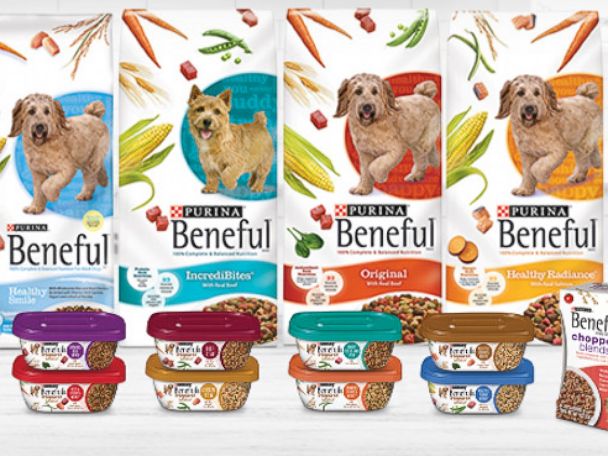 However, Keith Schopp, a spokesman for Nestle Purina, the company that makes Beneful, told ABC News that there is no problem with Beneful dog food and that there is a "stringent" quality control program in place. Two similar class action lawsuits were filed against Beneful in recent years, but both were dismissed, he said.
"Dogs enjoy the product every day," he said, adding that the ingredient mentioned in the suit as a possible toxin, propylene glycol, is "generally recognized as safe" by the federal government except in cat food.
Young said he and his colleagues are still investigating which ingredients in Beneful they suspect injured the animals.
The lawsuit Young and several other lawyers filed this month in California against Nestle Purina claims that more than 3,000 complaints against Beneful have been filed in the last four years. The complaints were made online by vets and pet owners to law firms, the Food and Drug Administration and attorneys general around the country, Young said. He said he did not know how many of those animals died, and he was not familiar with the previous two lawsuits filed against Beneful.
The new lawsuit cites the story of Frank Lucido, who owned three dogs and is a plaintiff in the suit along with "all other similarly situated." Lucido started feeding his dogs Beneful for the first time in January, according to the lawsuit obtained by ABC News. Although the three pets were separated and in different environments while his home was being renovated, they all fell ill shortly after starting the new diet, the suit alleges.
First, Nella, a 4-year-old German shepherd, started to lose her fur and took on a strange smell. Then, she became ill, and veterinarians learned that she was bleeding internally and her liver was malfunctioning, according to the complaint. She survived but still has health problems.

Five days later, Lucido's wife found their 8-year-old English bulldog, Dozer, dead in the yard, according to the complaint. Vets determined she, too, had internal bleeding and lesions on her liver.

The third dog, an 11-year-old Labrador named Remo, has been "unwell" since the other two became sick, and is undergoing testing, according to the suit.
According to court documents, Nestle Purina has until April 2 to respond to the complaint.