— -- The Los Angeles Angels pitcher who underwent emergency brain surgery after being hit in the head by a line drive last month said he did not see the ball coming and added that he's ready to return to the pitching mound.
Matt Shoemaker, 30, was released from Seattle's University of Washington Medical Center last month after undergoing surgery to stop bleeding on his brain. The pitcher was diagnosed with a fractured skull and a hematoma after being hit in the head during a Sept. 4 game against the Mariners at Safeco Field in Seattle.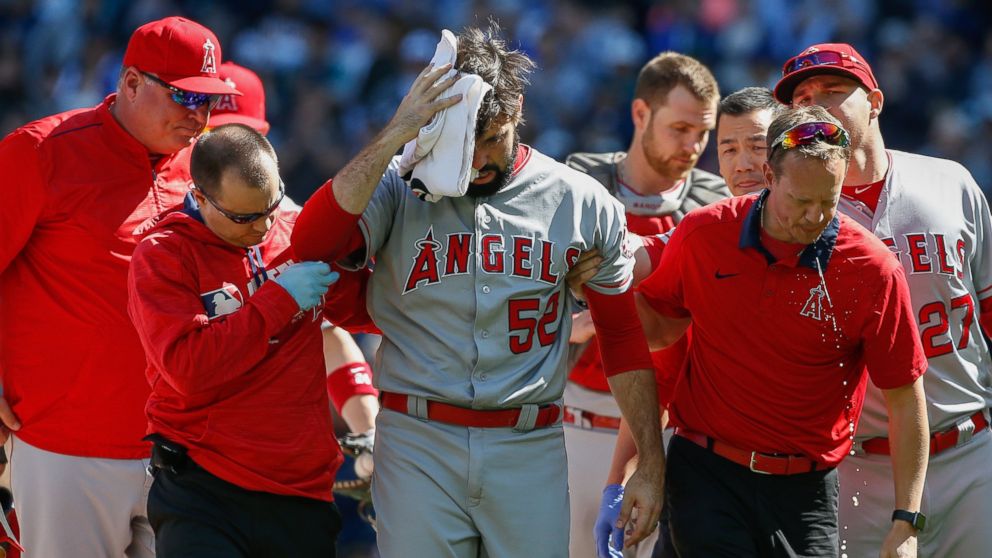 "I remember throwing the pitch but I think it happened so quick, I didn't see it," Shoemaker told ABC News' Kanya Whitworth in his first interview since the accident. "There was an artery right under where I got hit so it, you know, damaged the artery [and] caused the bleed."
The interview aired today on "Good Morning America."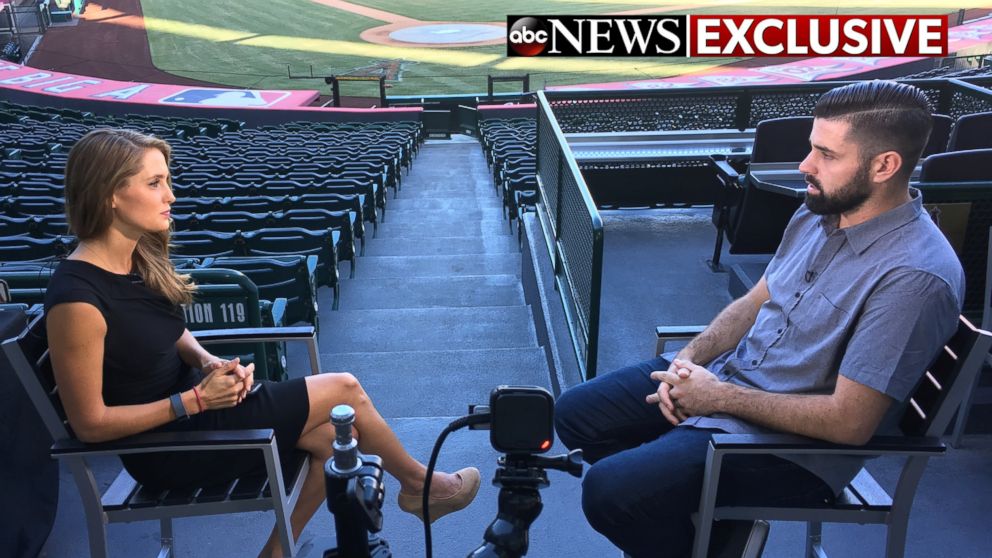 Shoemaker returned to Southern California just days after the surgery to recover. He now has a titanium plate in his skull. A CT scan in four weeks will determine whether Shoemaker can return to training.
Shoemaker said that if the line drive had hit him just an inch higher or lower on his head, he probably would have just suffered a concussion. Instead, he was told by his surgeon he was in a life-or-death situation.
"After everything was OK, he said with the epidural, kind of the bleed that I had, you literally live or die," Shoemaker said of his surgeon.
This week Shoemaker walked onto the pitcher's mound at Angels Stadium in Anaheim for the first time since his accident.
He said being back on the mound made him "excited" to return to baseball next season. In the off-season, Shoemaker said he plans to try out specialized protective helmets for pitchers that are now being manufactured with the support of Major League Baseball (MLB).
"I am 100 percent trying all these options in the off-season, you know, to see, you know, comfort, fit, all that stuff," he said. "It if feels and works like a baseball hat, I'd be definitely willing to wear it."
The MLB and the Players Association met with several pitchers to get their feedback on a half cap prototype – a hybrid cap and helmet, according to a statement yesterday from the MLB. The statement added that more than a dozen pitchers had received personalized half caps at the beginning of 2016 Spring Training, and noted that no player had yet chosen to wear the headgear during live game action.