Novel coronavirus, officially known as COVID-19, has been sweeping the globe, and citizens are asking their governments how they can prepare for the possibility of a pandemic, a scenario in which nearly everyone is exposed to the virus.
Generally speaking, experts recommend preparing for a potential pandemic the same way you would for a potential earthquake or tornado, and get ready for the possibility of being at home for an extended period of time. By collecting essential items in advance, you can avoid crowded areas during an outbreak and decrease your contact with potentially sick people if faced with nearby community spread of COVID-19.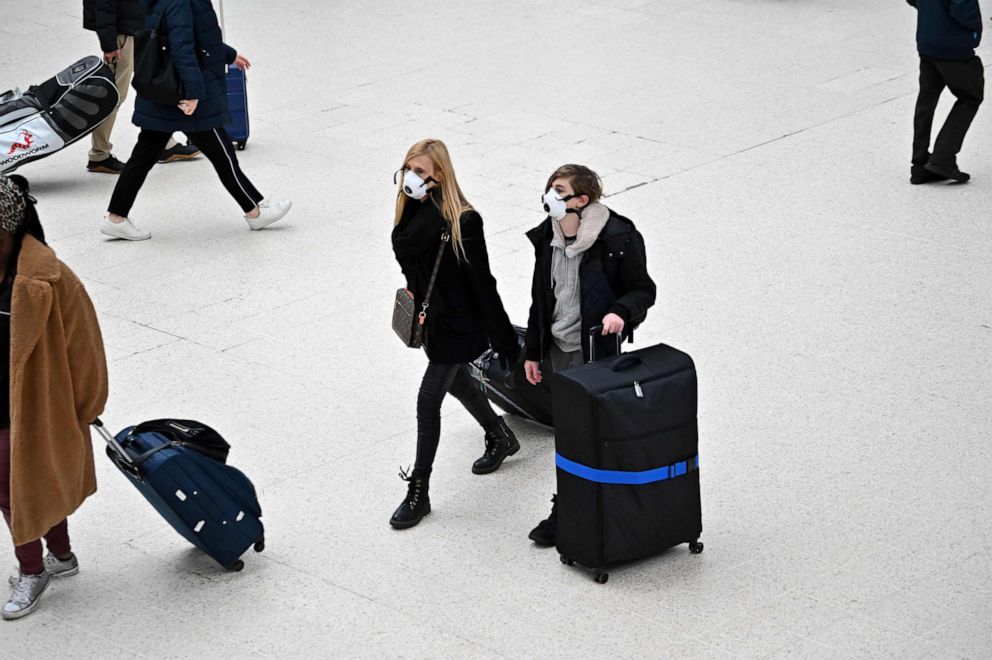 While there isn't a vaccine to protect against novel coronavirus, nor any approved treatment, there are important steps that you can take to protect yourself and loved ones, according to Dr. Robert Glatter, an emergency room physician at Lenox Hill Hospital.
Basic healthy behaviors -- staying hydrated, eating healthy meals, exercising, sleeping for at least seven hours per night -- are simple ways to help protect against infectious diseases. Getting other vaccinations also is important, especially for older adults, who are at higher risk for contracting severe forms of COVID-19.
"Older persons should make sure they get vaccinated against pneumonia and shingles, since these are more likely if they develop a viral infection such as the coronavirus," Glatter said. Additional common sense health measures, like staying home from work or school if you have a fever or cough, are key.
"It's important to stay calm and not panic. Make sure you get a flu shot. [You're] much more likely to contract the flu than a coronavirus infection," Glatter said.
Here are simple steps you can take to prepare:
Should I stock up on food or medicine?