The investigation into the E. coli outbreak involving romaine lettuce continues but the FDA said Monday that some romaine was safe to eat.
Forty-three people from 12 states fell ill after eating romaine lettuce contaminated with E.coli. The last reported illness was on Oct. 31.
The Centers for Disease Control said 16 individuals have been hospitalized but no deaths have been reported.
The Food and Drug Administration's investigation determined that the romaine tied to the outbreak comes from "end of season" lettuce harvested in California, specifically in the Central Coast regions of central and northern California.
"Based on further discussions with the leafy greens industry and with agricultural authorities, we have begun to narrow the location in which we believe the contaminated romaine in the current outbreak was grown. At the time of the outbreak, the vast majority of the romaine on the market was being grown in the Central Coast region of California. Since, then harvesting of romaine lettuce from this region has ended for the year," FDA commissioner Scott Gottlieb said.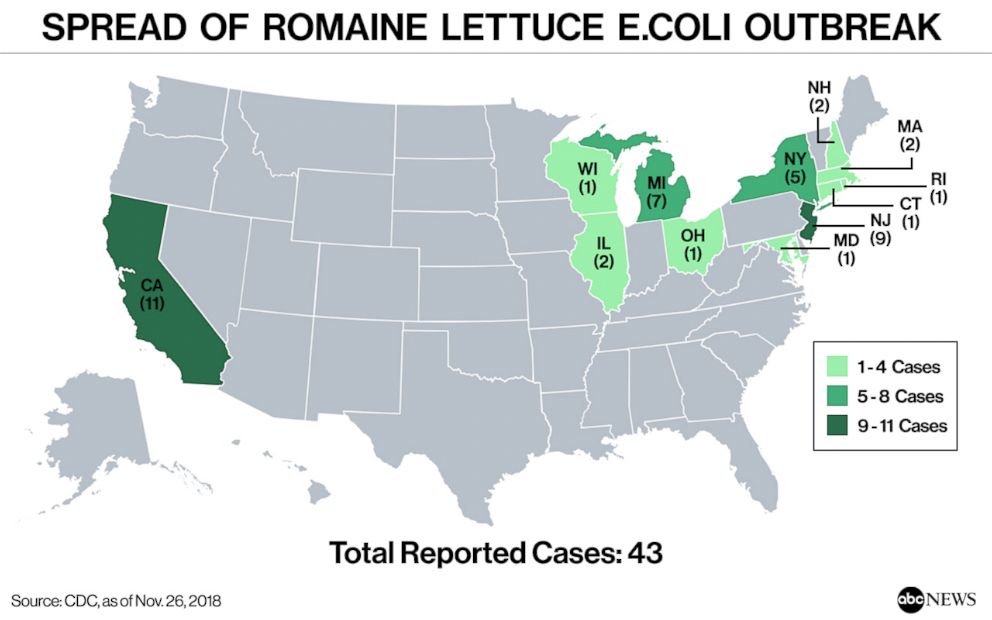 Twenty-two people in Canada also fell ill from eating romaine lettuce.
The CDC publicly warned against consuming romaine on Nov. 20, just days before Thanksgiving, and the FDA continued to investigate the outbreak over the holiday.
"The FDA believes it was critically important to have a 'clean break' in the romaine supply available to consumers in the U.S. in order to purge the market of potentially contaminated romaine lettuce related to the current outbreak. This appears to have been accomplished through the market withdrawal request of Nov. 20, 2018," Gottlieb said.
The shifting growing seasons mean that areas like Yuma, Arizona, and parts of Florida will be the sources for U.S.-produced romaine in the coming months.
To help shoppers identify potentially contaminated lettuce, producers are going to start labeling the source of their greens along with a harvest date.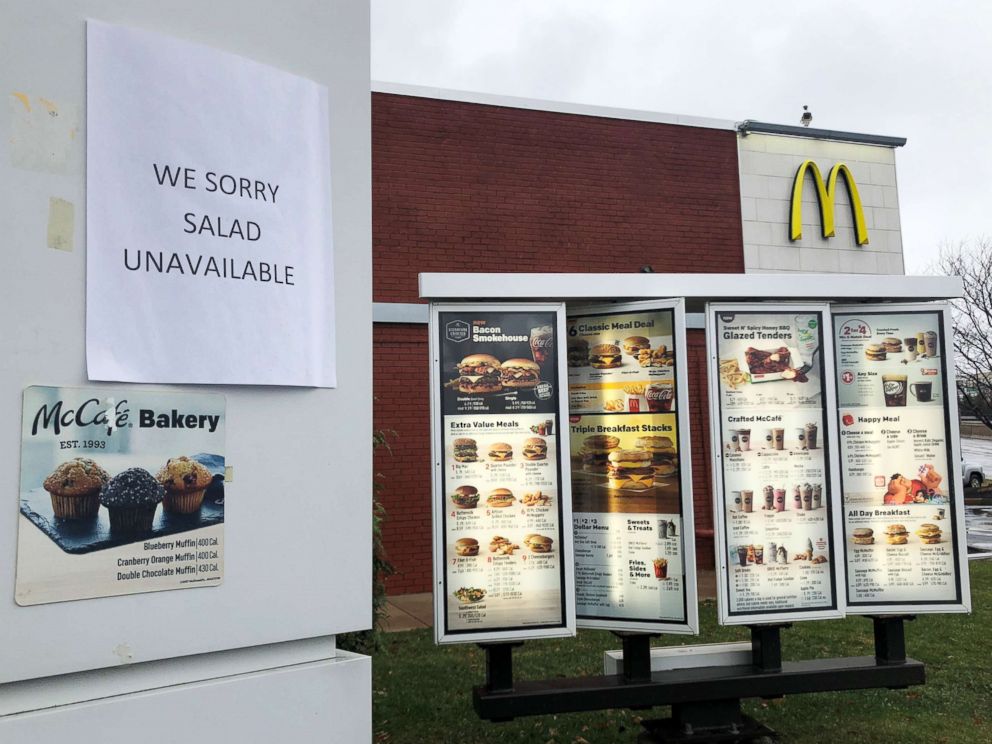 If the lettuce doesn't have that information printed on the packaging, "you should not eat or use it," Gottlieb said.
The CDC echoed that sentiment, saying in a statement, "If you do not know where your romaine lettuce is from, do not eat it."
The natural end of a growing season in an impacted region also factored into the end of the E.coli outbreak in May, when more than 170 people got sick from eating tainted lettuce from the Yuma region.