A shortage in the supply of COVID-19 vaccination doses has prompted health officials in San Francisco to temporarily close two mass inoculation sites, authorities said.
Mary Ellen Carroll, executive director of the San Francisco's Department of Emergency Management, said mass vaccination sites at the city's Moscone Center convention hall complex and one at San Francisco City College have been put on pause.
"We've made progress and it really is hard to pause operations. None of us want to do it but it is temporary, we know we will get more vaccine, and it does appear to be a supply chain production issue," Carroll told ABC station KGO-TV in San Francisco.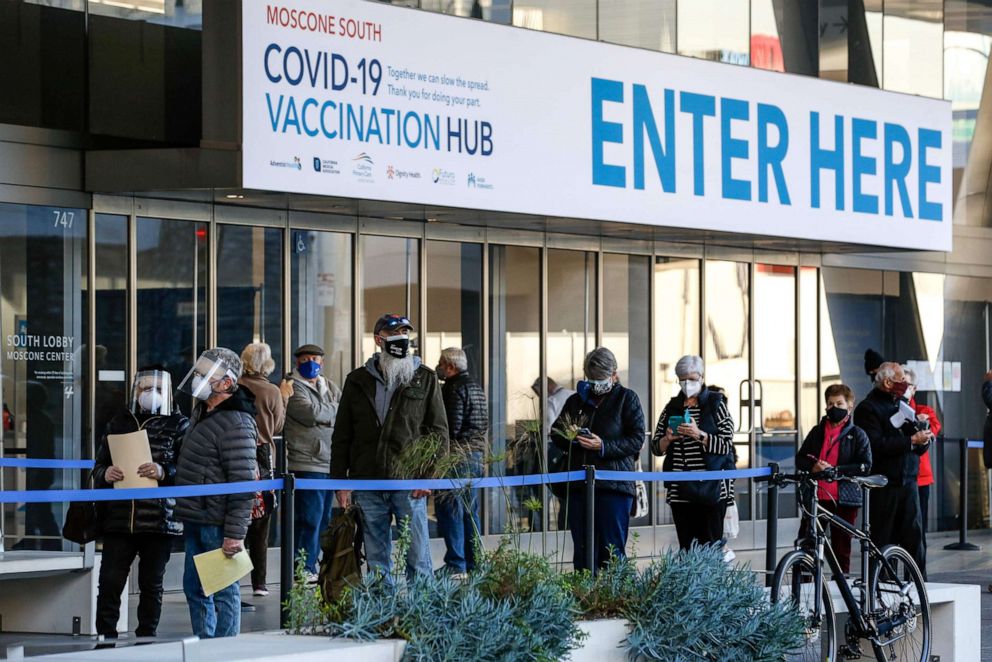 The vaccine shortage in San Francisco mirrors that in other cities across California and the nation.
Los Angeles officials were forced to put a temporarily pause on operations at a mass vaccination site at Dodger Stadium last week due to a shortage in supply. The scarcity of vaccine has also caused health officials to pause inoculations at mass vaccination sites in Fresno, California; Albuquerque, New Mexico; and Durham, North Carolina.
Carroll said the Moscone Center site will close for at least a week and will reopen when the vaccine supply is sufficiently replenished. She said the City College mass vaccination site will be closed until Friday, at which time only second doses will be given.
San Francisco's COVID-19 Joint Information Center said the city has the capacity to administer more than 10,000 vaccines per day but lacks the supply.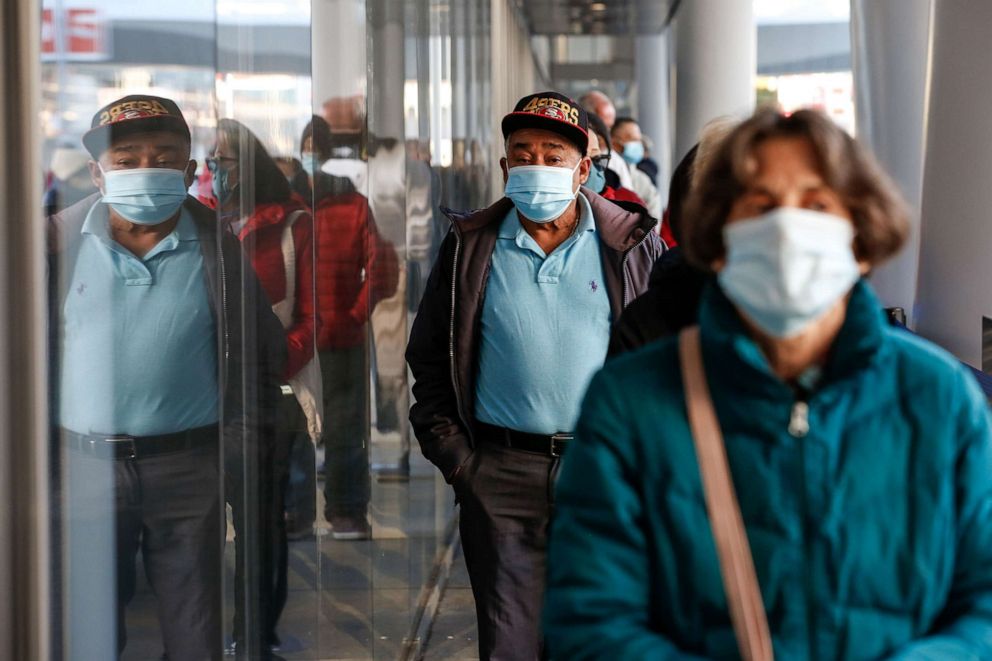 Despite the shortage, San Francisco officials said they will move forward with opening a third mass vaccination site this week at the Produce Market in the Bayview section of the city, but cautioned that appointments there will be limited by the number of doses they'll have on hand.
As of Saturday, the city had received a total of about 262,000 doses and administered more than 190,000 shots to San Franciscans and other Bay Area residents, officials said in a statement on the city's website. By the end of last week, about 47% of the city's 65 and older population had received at least the first of the two-shot regimen, according to the statement.
"The vaccine supply coming to San Francisco's healthcare providers and the Department of Public Health (DPH) is limited, inconsistent, and unpredictable, making vaccine roll out difficult and denying San Franciscans this potentially life-saving intervention," city officials said in the statement.
Dr. Dean Winslow, an infectious disease physician at Stanford Health Care, said the supply problems are indicative of poor planning on the part of federal and state government officials.
"What you're seeing with glitches like this, having to pause vaccinations, is really just a manifestation of the fact that we really were not prepared for this pandemic," Winslow told KGO-TV.
What to know about the coronavirus: