Teenage girls in the United States are experiencing record-high levels of feelings of sadness and acts of violence, according to new federal data.
A report published Monday by the Centers for Disease Control and Prevention found that nearly 3 in 5 -- or 57% -- of girls reported feeling persistently sad or hopeless in 2021, up from 36% in 2011 and the highest levels seen in the past decade.
By comparison, teen boys also saw an increase, but from 21% in 2011 to 29% in 2021.
"America's teen girls are engulfed in a growing wave of sadness, violence and trauma," Dr. Debra Houry, the CDC's chief medical officer and deputy director for program and science, told reporters during a media briefing Monday afternoon. "Over the past decade, teens especially girls have experienced dramatic increases in experiences of violence and poor mental health and suicide risk."
The report includes an analysis of data and trends from the annual Youth Risk Behavior Survey, which looks at the health and behaviors of U.S. high school students.
While several areas of adolescent health improved, including a decrease of risky sexual behavior, misuse of prescription opioids and current alcohol use, it found the state of youth mental health has worsened.
In particular, the crisis is affecting teen girls who report a rise in harmful experiences.
According to the report, 41% of teenage girls surveyed said they had experienced poor mental health over the last 30 days compared to 18% of teenage boys.
What's more, about one-third of teen girls, or 30%, said they had seriously considered attempting suicide.
Not only is this figure higher than the 14% of teen boys who reported the same thoughts in 2021, but it's a dramatic increase from the 19% of teen girls who reported considering suicide in 2011.
The percentage of female youth who made a suicide plan also rose from 15% to 24% over the course of a decade.
The report also found that nearly one in five -- or 18% -- of teen girls said they had experienced sexual violence in the past year. This is an increase of 20% since 2017, the first year the CDC started monitoring this measure.
In addition, more than one in 10 female students, about 14%, said they had been forced to have sex, up 27% from 2019, marking an increase for the first time since the CDC has been tracking this statistic.
The report also found that LGBTQ youth are also facing mental health challenges and reporting high levels of violence.
Nearly 70% of LGBTQ students reported either persistent feelings of sadness or hopelessness during the past year in 2021 and more than half said they had poor mental health during the past 30 days.
LGBTQ students and students who had any same-sex partners were more likely to seriously consider attempting suicide at 45% and 58%, respectively.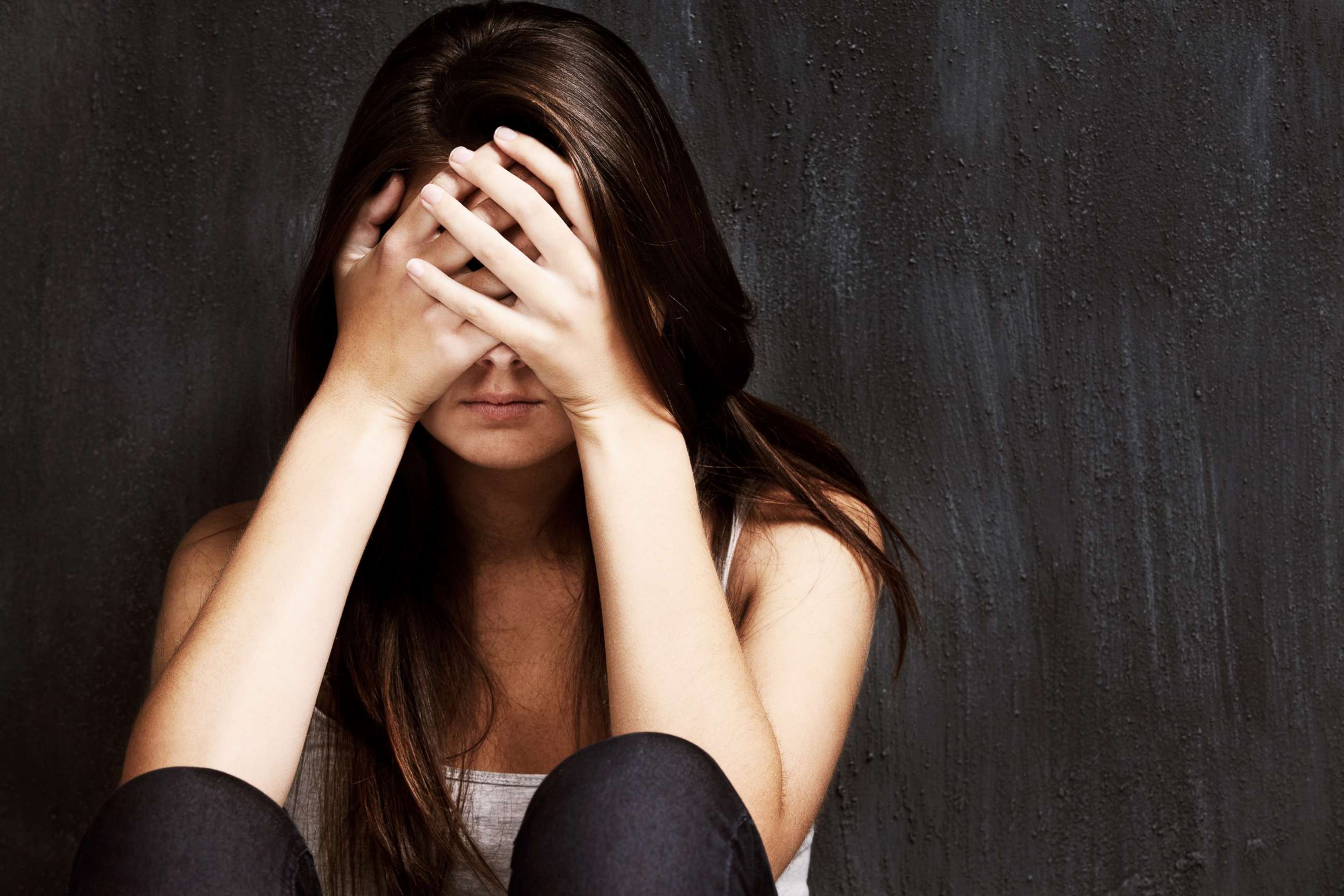 Trend data from 2011 to 2021 was not available for LGBTQ youth because of changes in survey methods, the authors said.
When it came to breakdowns by race and ethnicity, students of all groups saw an increase in feelings of persistent sadness and loneliness over the last decade and white, Black and Hispanic saw increased poor mental health over the last 30 days.
Additionally, despite Black students being less likely to report poor mental health and persistent feelings of sadness or hopelessness than some other groups, they were much more likely than Asian, Hispanic, and White students to have attempted suicide.
The report did not go into reasons for the increase in poor mental health, but it did note this data is the first collected since the start of the COVID-19 pandemic.
In the report, the authors stated teens might have been affected by spending time out of school and the disruptions to daily life, but Kathleen Ethier, director of the CDC's Division of Adolescent and School Health, said worrying trends were seen prior to the pandemic.
"While much attention has been given to the youth mental health crisis during the COVID 19 pandemic, YRBS data shows that many measures were moving in the wrong direction before the pandemic," Ethier said.
Ethier added that schools can help manage the crisis by training teaches so they can help manage mental health problems they see among students, bringing mentors into schools and making schools are safe places. Additionally, students should receive quality health education to understand sexual consent, managing emotions and communication.
"These are critical lifelines for students," she said. "And research has shown that schools that implement [these programs] see significant benefits for their students, and addresses many of the concerning trends we see in this data."
If you are struggling with thoughts of suicide or worried about a friend or loved one, call the National Suicide Prevention Lifeline at 1-800-273-8255 [TALK] for free, confidential emotional support 24 hours a day, seven days a week.