Texas Parents of 1st-Ever, All-Girl US Quintuplets Recount 'Crazy' Experience
Babies are the first all-girl quintuplets ever born in the U.S.
— -- Fifty diapers a day. At least 40 bottles. And somehow squeezing five additional new family members into a single bedroom of a three-bedroom house.
These are the challenges that face Danielle and Adam Busby, parents of the first all-girl quintuplets ever born in the U.S.
"It's crazy that I've already had five babies" plus a 4-year-old daughter, Danielle Busby told reporters at a news conference today. "But I don't know life without them now that I've seen them in person."
The couple has said they suspected from the very beginning of the pregnancy they were carrying multiples even though the first ultrasound came up empty.
"Its alarming. We do not see anything!!" the mom-to-be wrote at the time on her blog, itsabuzzworld.com.
By the third ultrasound, four babies appeared on the screen, she recalled. By the fourth scan, one egg had split and there were five babies.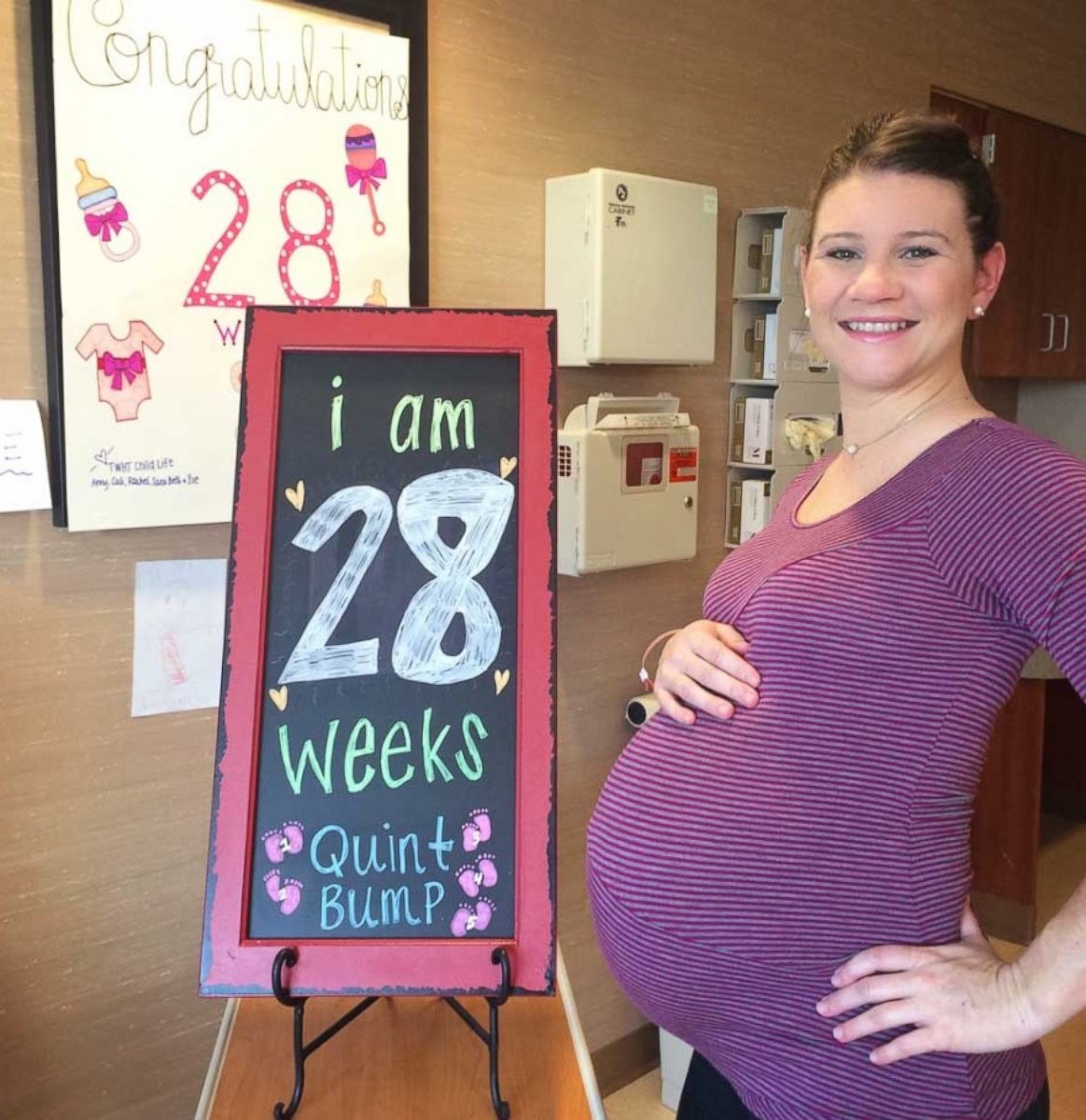 "We immediately saw 2 babies in one sac ... AND that was NOT there last time, lol," Adam Busby wrote, saying he eventually learned they would be parents to the first all-girl quintuplets born since 1969, and the first ever born in the U.S, according to Woman's Hospital of Texas, where the babies were delivered.
The couple used IUI, or intrauterine insemination, for this pregnancy and to conceive their 4-year-old daughter, Blayke. For the health of mom and baby, the doctors recommended aborting some of the babies, the Busbys said. But citing their strong religious faith, they decided against it.
"How would you even choose at that point?" the couple wrote on their Gofundme page.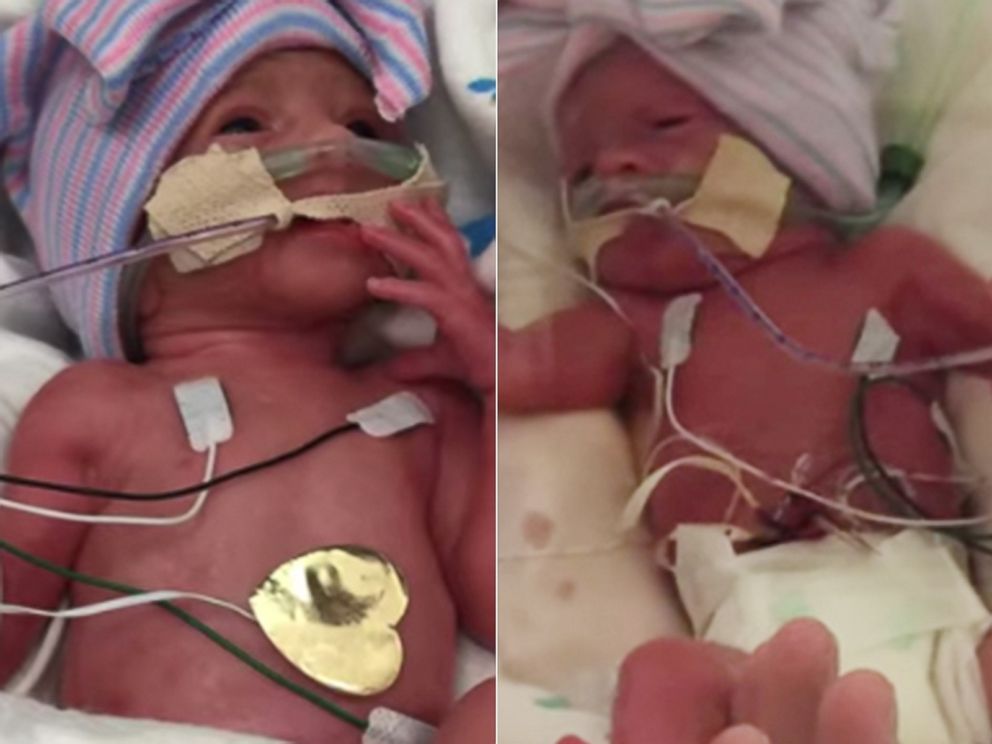 She tried to eat at least 4,500 calories a day to nourish the babies, the mother said during today's news conference at The Woman's Hospital of Texas. She said she was fully mobile through the entire pregnancy, including right up to delivery. She credited a strict fitness regime for sailing through the pregnancy.
Adam Busby said his wife didn't look like she was about to deliver quintuplets
"I've just been blown away by her, I mean how well she's been able to carry these five babies," he said today. "Everybody was just blown away, didn't actually think she had five babies in there, but she did."
The babies were born on April 8, 2015, 28 weeks into the pregnancy.
"They were all jumping inside the uterus and we reached a point we didn't know who was who but knew they were doing well because the monitoring was reassuring," said their doctor, Dr. Alexander Reiter, maternal-fetal medicine specialist with Houston Perinatal Associates.
The delivery by C-section took just four minutes. The couple named their newest family members Olivia Marie, Ava Lane, Hazel Grace, Parker Kate and Riley Paige. Olivia and Ava are identical twins.
All the girls were healthy, ranging from two pounds and 13.4 inches (Hazel Grace) to 2 pounds, 6 ounces and 14.4 inches (Olivia Marie.) Shortly after their birth, doctors discovered they all had heart murmurs, but the couple said the malady can be treated with medication.
"The surgery was totally uncomplicated," Reiter said, "and the proof is that Danielle is sitting here, and I'm sure there are a lot of people who can't believe she delivered quintuplets" recently.
Each baby has her own unique quirks and personalities that seem to coincide with how they behaved in the womb, the Busbys said on a video they posted a few days after the birth.
"It's kind of funny just knowing how they were inside, that the nurses kind of see what I was suspecting about their personalities," the mom said.
Riley is the feisty one while Parker is more relaxed, she said. Hazel is tiny with a full head of blonde hair and the twins, Olivia and Ava, have "their little wild streaks." The babies will remain in the hospital until they are healthy enough to come home, they added.
Big sister Blayke is preparing for life with five new sisters, the couple said.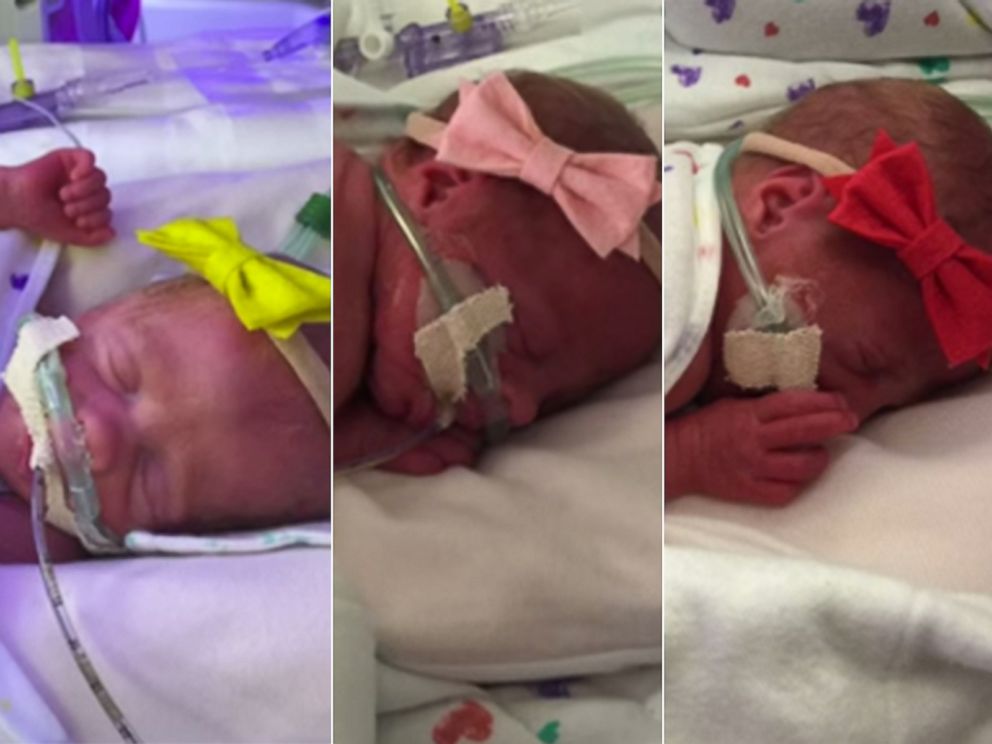 "She thinks it's normal for moms to have five babies at a time," Danielle Busby said.