Authorities in Wuhan, the city at the center of the new coronavirus outbreak, are shutting down public transportation beginning on Thursday, according to CCTV, China's state television network.
Barring emergencies, residents of the 11-million-person city will be prohibited from leaving the city or using buses, subways or ferries.
So far, 17 people have died from the new coronavirus and more than 440 have been sickened. There been additional cases reported among travelers from countries outside of China, including a patient in the United States.
The travel suspension, meant to stem the spread of the disease, comes days before Chinese New Year, when millions are expected to be traveling.
A World Health Organization committee that met Wednesday to decide whether to declare the virus a "public health emergency of international concern" postponed that decision until at least Thursday, when the committee plans to reconvene.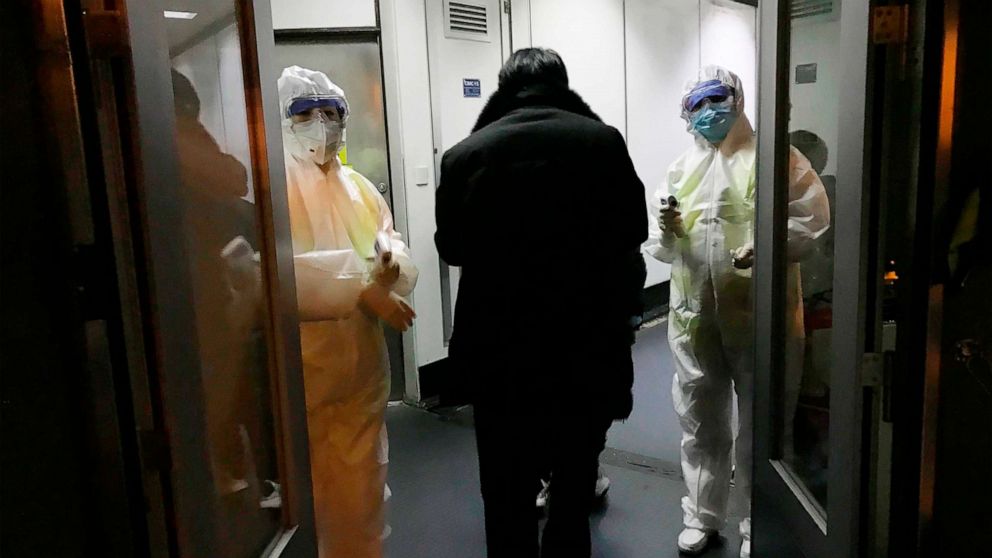 To earn that WHO designation, the outbreak would have to rise to the level of being "an extraordinary event" that endangers international public health, according to the WHO's procedural guidelines.
"I take it extremely seriously," Tedros Adhanom Ghebreyesus, director general at the WHO, said at a news conference after Wednesday's meeting. "It was also clear that to proceed we need more information."
Should the new virus be declared a public health emergency, that would "substantially impede travel in and out of China for both commercial and tourist reasons," Dr. William Schaffner, medical director of the National Foundation for Infectious Diseases, told ABC News.
"That would also suggest that other countries not accept tourists and visitors for whatever reason from China," Schaffner added. "It really inhibits a lot of commercial work."
While the situation in China is fluid, Schaffner said he thinks it's somewhat unlikely that the WHO will declare it an emergency.
"At the moment, it is a local problem with a little bit of exportation to other countries, but not in a major way," he said.
Only a handful of outbreaks, including the Ebola outbreak in West Africa, the influenza pandemic and Zika virus, have been serious and widespread enough to constitute an international emergency.
Previous outbreaks of SARS and MERS, diseases in the same family as the new coronavirus, weren't deemed an international emergency.
The WHO meetings come as President Donald Trump met with world and business leaders at the World Economic Forum in Davos, Switzerland, this week.
"We have it totally under control," Trump said of first coronavirus case in the United States, referring to the patient in Washington state.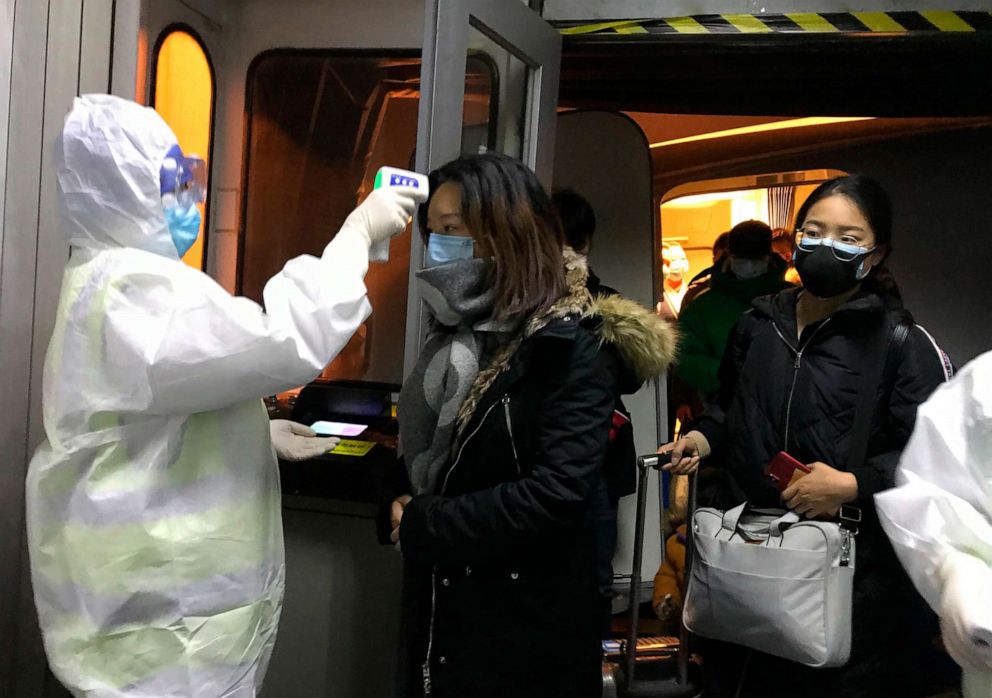 The patient, a man in his 30s who traveled to Wuhan, said he didn't visit the seafood and live-animal market at which the virus is believed to have originated.
"I'd encourage the public to stay abreast of the situation," Dr. Jeanne Marrazzo, division director of infectious diseases at the University of Alabama at Birmingham, told ABC News. "Certainly, think twice about traveling to China at this point."
She pointed to the patient in Washington state, who'd read about the outbreak in Wuhan, then sought treatment and informed health care providers of his recent travel promptly after developing symptoms.
The man, still hospitalized, last was listed in good condition, according to health officials in Washington state and at the Centers for Disease Control and Prevention, who also are trying to determine whether any individuals the patient came in contact with were exposed to the virus.