— -- Instructional videos for do-it-yourself braces have become popular on YouTube, but dentists say people considering them should think twice.
A Washington State woman claims she closed her tooth gap in 44 days using $5 worth of hair elastics. She posted six videos to YouTube chronicling the process, garnering hundreds of comments and more than 100,000 views.
"I've got some news for you," Washington-based Jamila Garza says into the camera, beaming. "My gap is officially closed."
Then, she did a little dance. Sitting down with ABC Seattle affiliate KOMO, she said she could "fit a toothpick" into the gap before she used the hairbands to close it.
But doctors say DIY-dentistry is a bad idea because people can do some "major damage" even if their teeth look fine on the surface.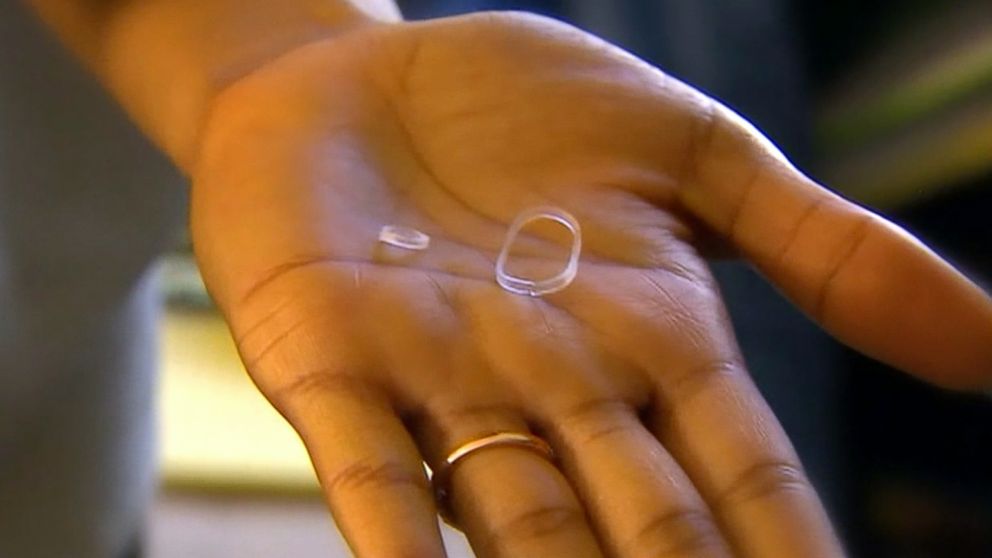 "If teeth are moved too quickly, the roots of teeth can resorb," said cosmetic dentist Dr. Joseph Banker, who owns a practice in New Jersey, explaining that this means the root can start dissolving. "Orthodonture is so much more than straight teeth."
People who try to make their own braces don't know enough about how the mouth functions to move things appropriately, potentially leading to problems with the jaw joints, muscle spasms, clenching problems and shooting pain, Banker said. They can also get gum and periodontal disease, he said.
The American Journal of Orthodontics and Dentofacial Orthopedics issued a consumer alert about the use of elastic bands by non-dentists to close gaps in teeth.
"Most of the time, there are no problems, but if the rubber band slides into the soft tissues, it is difficult if not impossible to retrieve it, and it continues along the distal surface of the roots, destroying the periodontal attachment and producing inflammation," the editorial states. "As this occurs, the teeth extrude, the crowns fan out as the roots are pulled together, the teeth become increasingly mobile, and then they might just fall out."
And Garza's videos, which were posted three years ago but have seen a spike in viewers, are not the only ones. YouTube is filled with videos claiming to offer a cheap alternative to braces without a trip to the orthodontist.
"Leave the dentistry to the experts," Banker said.