Yogurt: A good source of vitamins, minerals…and sugar
Most store-bought yogurt is packed with sugar, UK-based study shows
September 19, 2018, 10:09 AM
New research published in the British Medical Journal today reminds us that it might be time to scrutinize our yogurt labels more closely.
Yogurt is a good source of protein, calcium, and vitamins like B2 and B12. It also can contain live lactic-acid producing bacteria that falls under the category of "probiotic," lauded for its potential to improve digestive and other health. But store-bought yogurt may also contain more sugar than anyone suspected.
The study, conducted by researchers at the University of Leeds and the University of Surrey in 2016, looked at approximately 900 individual yogurt products available in five major UK supermarkets. Each of these yogurts were then sorted into eight different categories, and compared: children's, dairy alternatives, dessert, drinks, flavored, fruit, natural/Greek, and organic.
The nutritional content of the yogurts varied widely, but one thing was clear: most of them had lots of sugar. The authors of the study calculated the median amount of sugar per 100 grams for each category of yogurt that they studied, and compared sugar averages. Dessert yogurts had the highest amounts of sugar, 16.4 grams, which isn't too surprising. What is surprising is that yogurts marketed as organic had the next highest median amount of sugar, 13.1 grams. And yogurts marketed toward children also had very high sugar, 10.8 grams. For context, the daily recommended sugar content per day for children ages 4 to 6 is no more than 19 grams, and many of these yogurts contributed significantly to that maximum. Overall, fewer than one in ten of all the yogurts studied -- 9 percent -- qualified as low-sugar.
Natural/Greek yogurt was the only category appreciably different than the rest, with a lower median sugar content of 5 grams, as well as a higher median protein content.
It's important to note that food labels in the UK report nutritional contents differently than in the U.S. Every component is based on a standard 100 gram portion rather than the classic U.S. "serving size," which is determined by individual food manufacturers. Regardless, these levels of sugar are dramatic.
This information is significant when considering that obesity, even among children, is on the rise around the world. Dr. J. Bernadette Moore, nutrition scientist and lead author of the study, said that her concerns as a parent were the initial inspiration for the research. "I did not know that the yogurt I was giving my child had [so much] added sugar in it," Moore said in a statement to ABC News.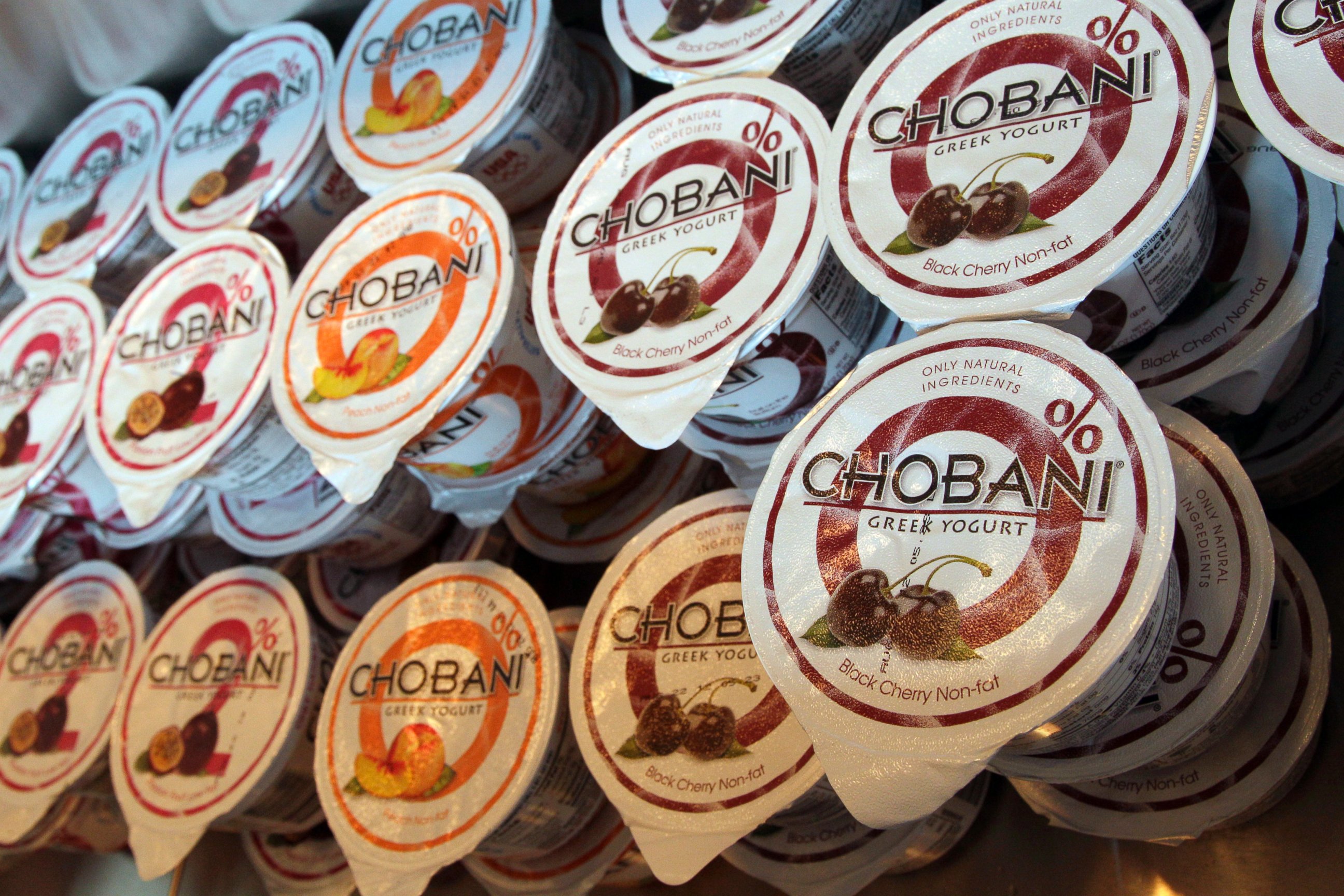 Other studies have pointed out a tendency for people to believe products labeled "organic" are inherently healthier, which Moore fears is playing into consumer choices about yogurt that is actually high in sugar. But she is quick to point out that yogurt is not the worst option in the grocery store: "If you are a parent and you are choosing between a Coca-Cola, a chocolate biscuit [cookie]…or a sweetened yogurt, then by all means give your child the yogurt -- you'll get some calcium, you'll get some protein, and you may get some probiotic."
Still, the amount of sugar in many commercially available yogurts is less than ideal. Moore advocates for more transparent food labeling, and changes from the yogurt industry itself.
Moore thinks that if individuals know more about sugar in yogurt, they can make different decisions for themselves and their families. When introducing foods to children, why not choose natural yogurt instead? People can also make their own yogurt at home, as some cultures have been doing for centuries.
Even when opting for natural or homemade yogurts, it's important not to load it with toppings that can sabotage efforts to decrease your sugar intake. One study showed that given the choice, people inadvertently added an average of 13.6 grams of sugar to their yogurt with things like honey and jams.
So unless it's using artificial sweeteners, if your yogurt tastes sweet, it's probably because there's sugar in it.
Amisha Ahuja is an internal medicine resident at Thomas Jefferson University Hospital and a writer with the ABC News Medical Unit.