Dramatic video captured the moment a newborn baby boy was rescued from the rubble in Turkey, nearly 90 hours after the catastrophic earthquake hit.
The baby, named Yagiz Ulas, was just 10 days old when he was rescued, along with his mother, Reuters reported.
After the baby was removed from the rubble of the building in Hatay province, he was wrapped in a thermal blanket and put in an ambulance, according to Reuters.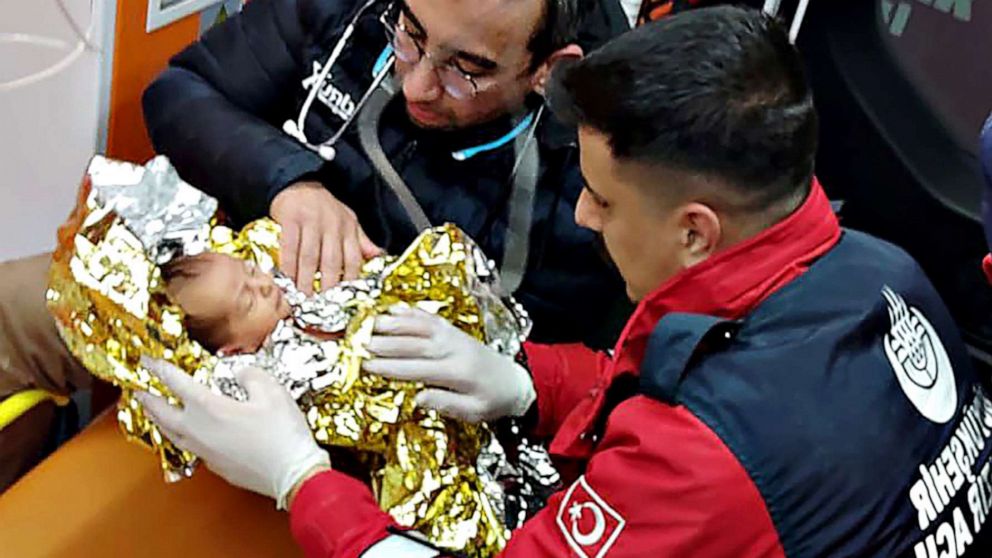 Meanwhile, a 3-year-old named Zeynep Ela Parlak was rescued from the rubble in Hatay province over 100 hours after the earthquake, according to the Turkish news outlet Anadolu Agency.