— -- A $15,000 Lego sculpture of a "Zootopia" character stood for about an hour Sunday at the Lego Expo in China before a small child utterly destroyed it.
The sculpture of Nick Wilde, depicted in the Disney film as a fox from a hard-luck background, took the artist three days to complete, and was said to cost a little over $15,000. Soon after it was mounted in Ningbo, China, a child "pushed it over," according to CCTV News in Beijing.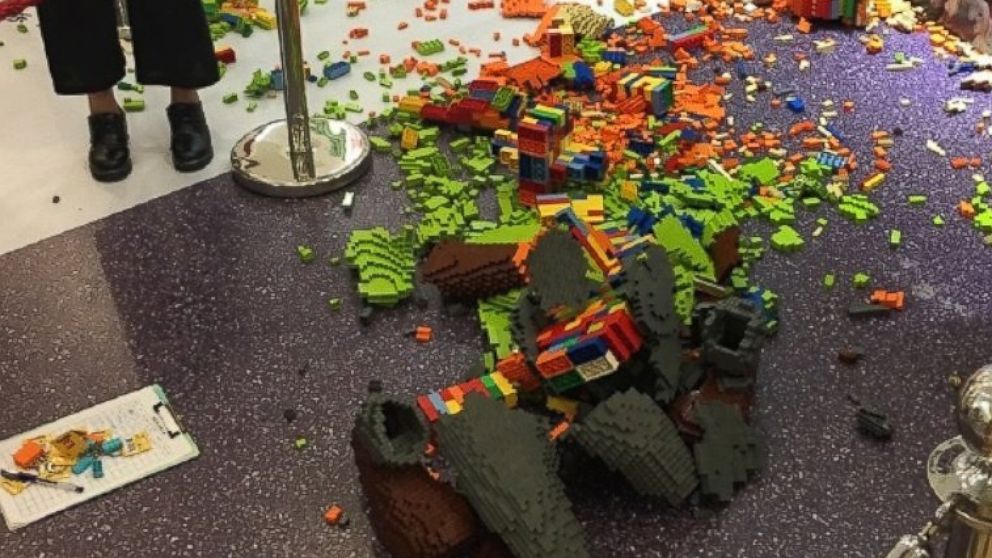 The creator of the sculpture, surnamed Zhao, expressed his frustration with the incident on Weibo, a China-based social media website, by posting pictures from the sculpture's meticulous creation in various stages of its development.
Zhao reportedly refused an offer of compensation from the parents of the boy who broke his sculpture, and accepted their apology.
"The child did not intend to break it," Zhao told CCTV News.
Earlier in May, a sculpture called "Angel Is Waiting," by the Chinese artist Shelly Xue, was destroyed by two young boys who were visiting the Shanghai Museum of Glass. The sculpture, which took 27 months to create, had traveled around the world before its destruction, and was created to honor Xue's newborn daughter.
ABC News is a division of The Walt Disney Co.