SEOUL, South Korea -- More than 2,000 people in Seoul, dressed in red aprons and pink rubber gloves, were on hand Friday to make the traditional Korean dish kimchi.
The hundreds of cabbages and radishes thrown into a giant pot of salty water would eventually be mashed together with a red pepper paste and Korean spices.
The massive kimchi gathering took place at the Seoul Kimchi Festival, now in its fifth year. Those participating in the fun are hoping to break a Guinness record. Another 2,000 are expected to show up on Saturday and more than 3,000 people will make kimchi on Sunday.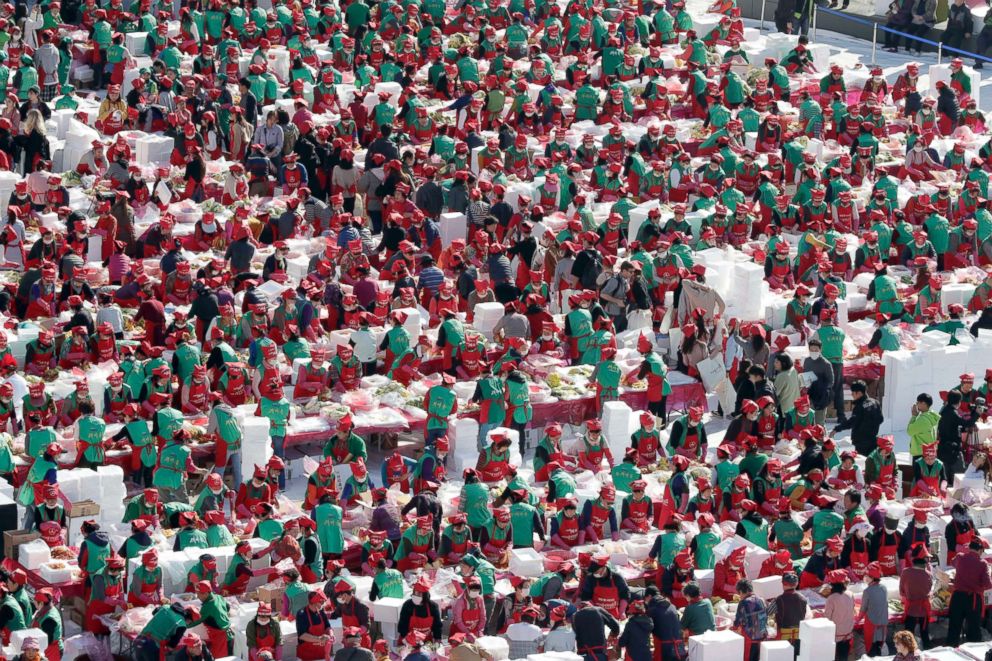 "It is a meaningful event because people gathered here to make kimchi not for themselves but for those who cannot afford to make kimchi," said Emily Contreras, 27, who is studying Korean at Soongsil University. "And I feel lucky to have experienced kimchi making. I would like to try making kimchi when I go back to my own country as well."
People from all walks of life came together to make the spicy dish.
"Although it takes a lot of work to make kimchi, we take pride in being a helpful hand to those who need kimchi the most," Jong-ae Park, a regular festival-goer, told ABC News.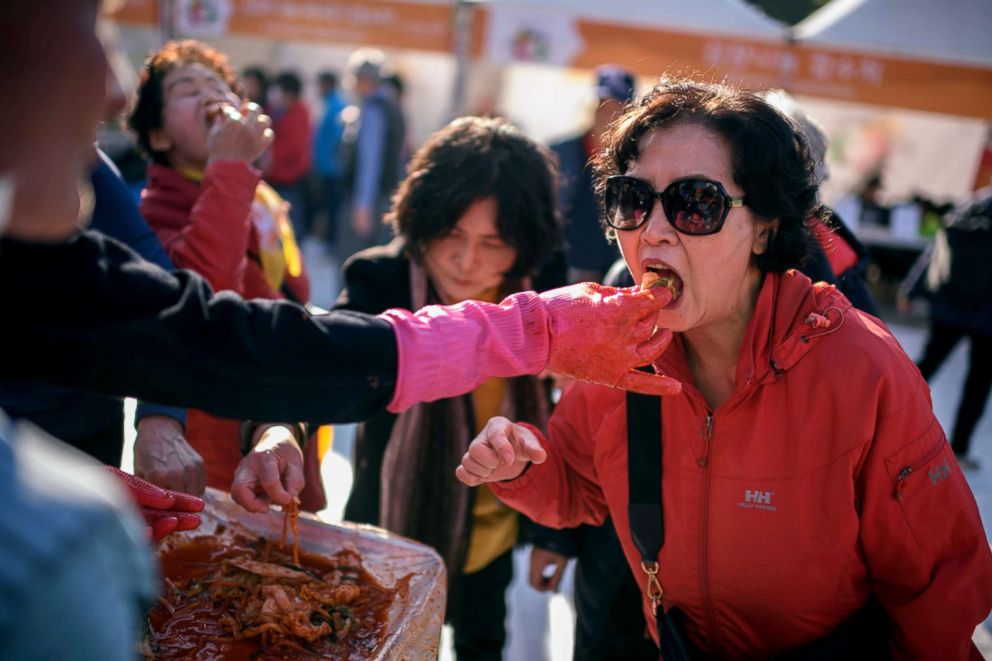 The process of making kimchi, called "kimjang" in Korean, is registered on the list of the UNESCO Intangible Cultural Heritage of Humanity.
Kimchi has been a staple side dish for Koreans for centuries. Traditionally, Korean housewives would gather in November to make enough kimchi for the entire village to eat.
Nowadays, Korean people enjoy a larger variety of international cuisine. And considering time and cost, people prefer buying kimchi instead of making it themselves.
"Kimjang culture is slowly fading in Korea since big families are disappearing and more people tend to live in small sizes but it needs to be saved," local food expert Jungim Yoo told ABC News after demonstrating her cabbage kimchi recipe. "The experience of making and sharing kimchi will continue through this festival for all generations."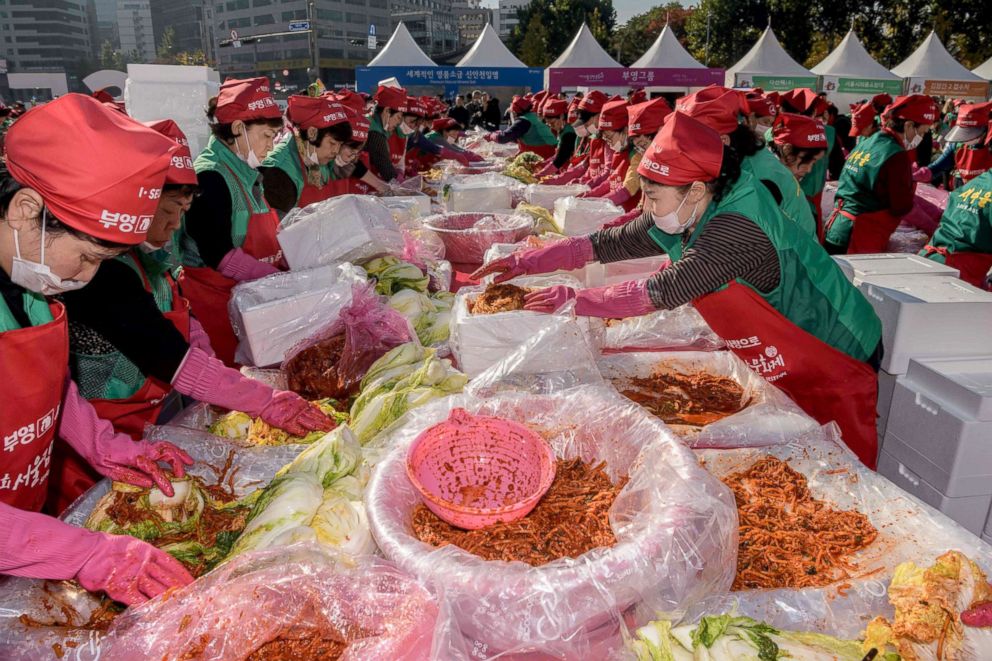 A total of 165 tons of kimchi will be donated and delivered to others at the end of the festival. Last year, 120 tons were made, double the amount in 2016.
The three-day long festival offered a kimchi-making experience for foreign visitors, kimchi contests among famous chefs in Korea and a museum tour on its history.