A magnitude 7.7 earthquake occurred between Cuba and Jamaica on Tuesday afternoon. The epicenter was located in the Caribbean Sea about 83 miles north of Montego Bay, the capital of St. James, and about 87 miles south of Granma, Cuba, according to the United States Geological Survey service.
It was a relatively strong but shallow quake with a depth of about 6 miles. A 7.7 magnitude earthquake is at the high end of the Richter Scale.
It was initially reported at 7.3 but was quickly revised up to 7.7. There were no immediate reports of injuries or damages.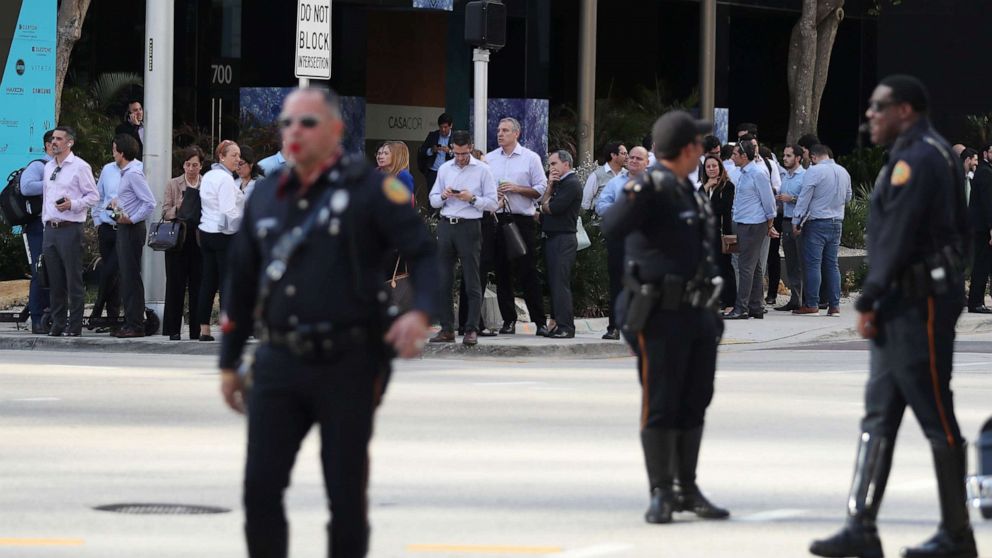 Residents as far as Miami said they felt tremors from the powerful quake. Robert Lee, who was working on the 25th floor of the Miami Tower in Downtown Miami at the time, said he could feel the building "swaying back and forth."
"It was crazy! I looked up and saw a light fixture swaying and I got out," Lee told ABC News. He said there were easily hundreds of people outside at one point.
Police in Miami said there were no injuries reported there.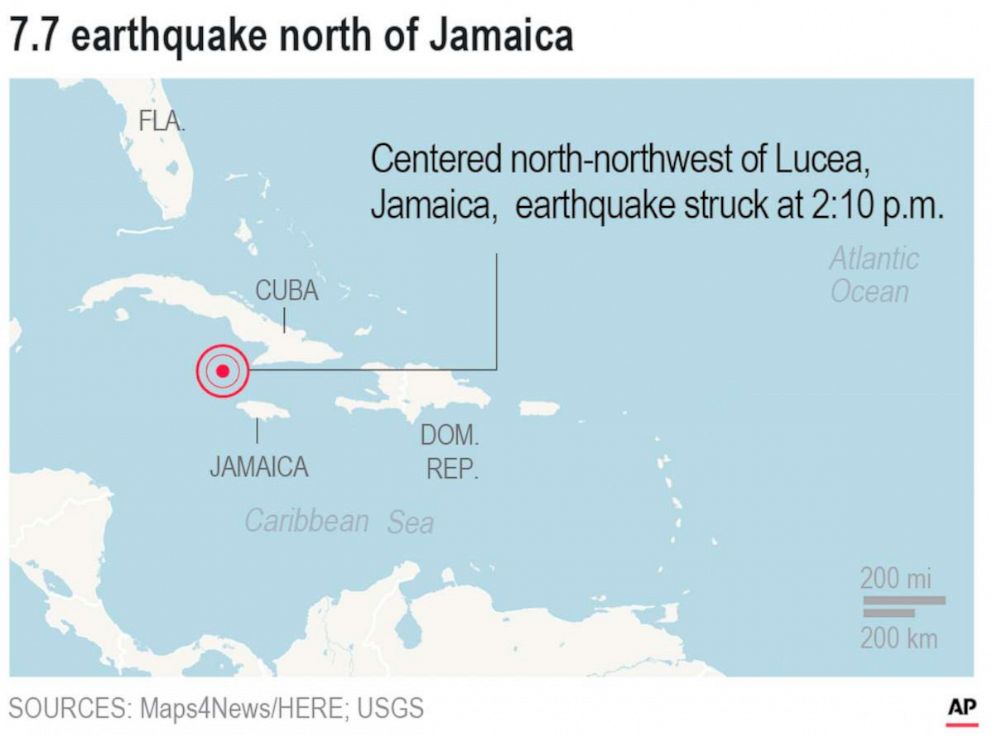 Andrew Jowett, a lawyer who works on Grand Cayman, said he has seen no sign of major infrastructure damage in the area, but noticed a few broken windows and cracks in surrounding buildings. He said he felt a few small aftershocks in the hours after the initial quake.
"People are afraid a tsunami may be on its way," Jowett told ABC News. "I can hear lots of sirens and there's heavy traffic everywhere but there doesn't seem to be anything major wrong."
He said was on the British Virgin Islands for Hurricane Irma and this is nothing remotely comparable.
Belkis Guerrero, who works in a Catholic cultural center in the center of Santiago, Cuba, said she felt the impact there. She said there was no apparent damage.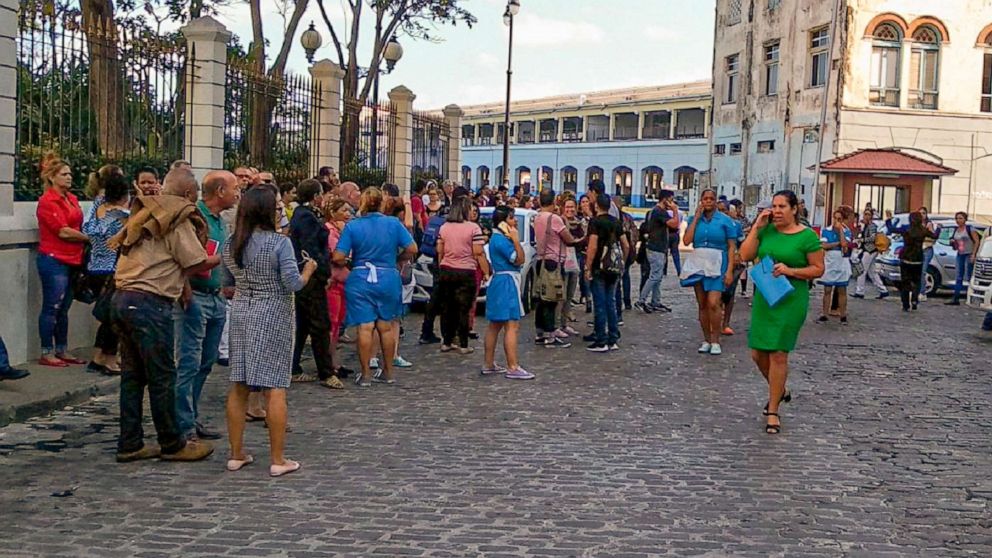 "Apparently there are some cracks in the road at cricket square," he said, and "there are sink holes around some sewers or drains."
"We were all sitting, and we felt the chairs move," Guerrero told The Associated Press after the quake. "We heard the noise of everything moving around."
"It felt very strong, but it doesn't look like anything happened,'" she added.
A tsunami warning was issued for areas off the coasts of Belize, Cuba, Honduras, Mexico, Cayman Islands and Jamaica in the quake's wake, according to the Pacific Tsunami Warning Center. The center said those areas could experience waves as high as 3.3 feet above tidal level.
ABC News' Christine Theodorou, Victor Oquendo and Zoe Magee contributed to this report.