— -- The Marriott Hotel in Afghanistan was supposed to be a 209-room, five-star hotel next to a 150-unit luxury apartment complex. But the two buildings, adjacent to the U.S. embassy in Kabul, were never completed, according to the Special Inspector General for Afghanistan Reconstruction (SIGAR).
Now abandoned and uninhabitable, the buildings are costing American taxpayers, who must pay for U.S. embassy personnel to secure the site. What could have been a top hotel and apartment complex now pose a security threat to the U.S. embassy.
SIGAR released a letter today to the organization that was supposed to supervise the project, the Overseas Private Investment Corporation (OPIC), and highlighted "serious deficiencies in the management and oversight" of the $85 million in OPIC loans made for the building's construction.
OPIC is the U.S. government's development finance institution that, according to its website, "mobilizes private capital to help solve critical development challenges."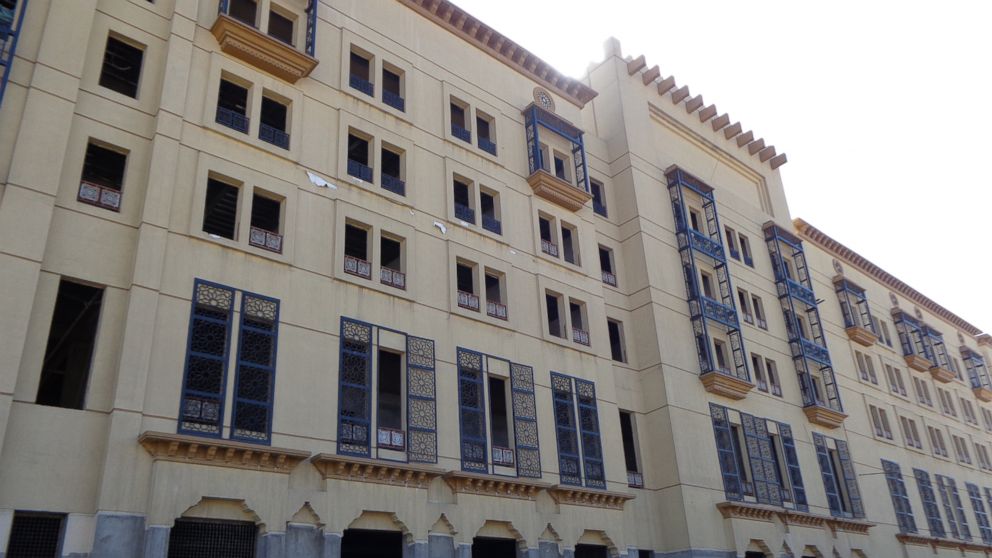 SIGAR visited the site in August and October of this year and found the buildings had numerous problems, including structural cracks in the walls and roof, damaged fireproofing on steel beams and columns, and uninstalled doors and windows. The electrical, elevator, communications, fire prevention and suppression, sewer, heating, ventilation, and air conditioning systems were "incomplete."
But any hope of finishing the project is slim. The money is gone, and SIGAR believes that both loans are in default possibly due to fraud.
"Because OPIC did not have an on-site supervisory or monitoring presence at either construction project, OPIC had to rely almost exclusively on representations made by the loan recipients regarding the status of the projects and how the disbursed loan proceeds were spent," SIGAR said.
According to SIGAR, OPIC hired another company to monitor the project, but they also never visited the site in Kabul.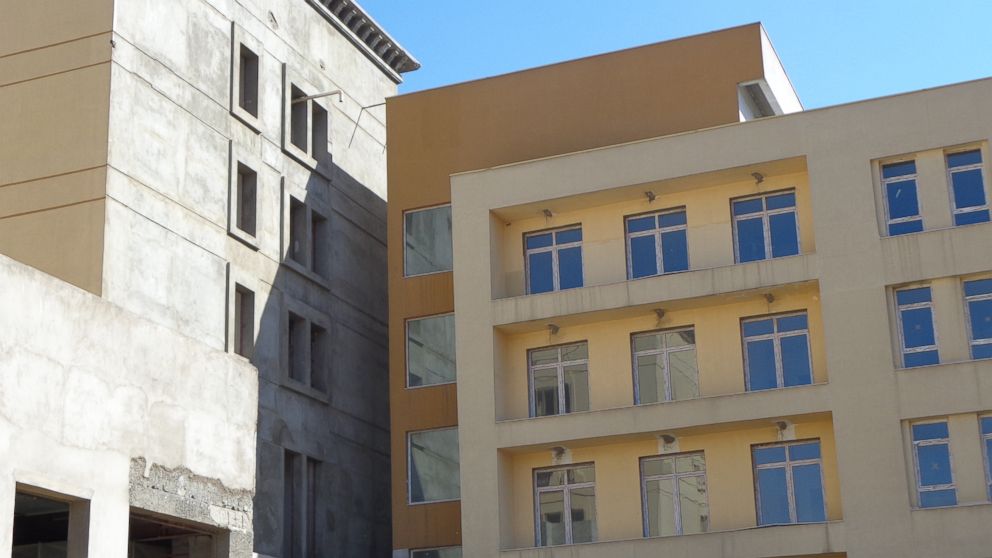 ABC News confirmed SIGAR's report that the apartment complex, called the Kabul Grand Residences, was still listed as an "active project" on OPIC's website with a $27 million loan commitment. SIGAR said that "representations made to OPIC that the building could open by August 2013 were blatantly false and unrealistic."
As for the so-called Marriott Hotel, SIGAR similarly reported that "assurances made by the loan recipient to obtain the final loan disbursement for hotel ... were false and misleading." Loan disbursements for the hotel totaled $58 million.
Marriott International had originally agreed to manage the hotel and lend its name to the building. But it was reported in May 2013 that Marriott had withdrawn its name from the project, according to SIGAR.
OPIC told ABC News that the purpose of the hotel and apartment complex project -- to host business leaders, foreign ministers, and investors seeking to improve the success of Afghanistan's economy -- is still "fully consistent with OPIC's mission."
"Since OPIC supports American investors operating in the world's toughest markets, at times it must work with borrowers to navigate unique challenges. This project is no exception. OPIC continues to work to bring resolution to this project," Sandra Niedzwiecki, a spokesperson for OPIC, said in a statement.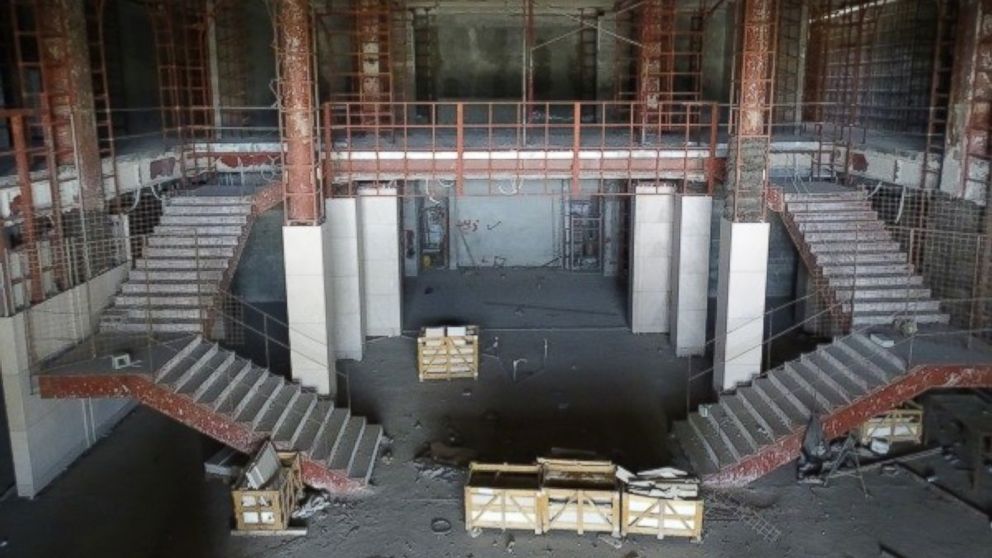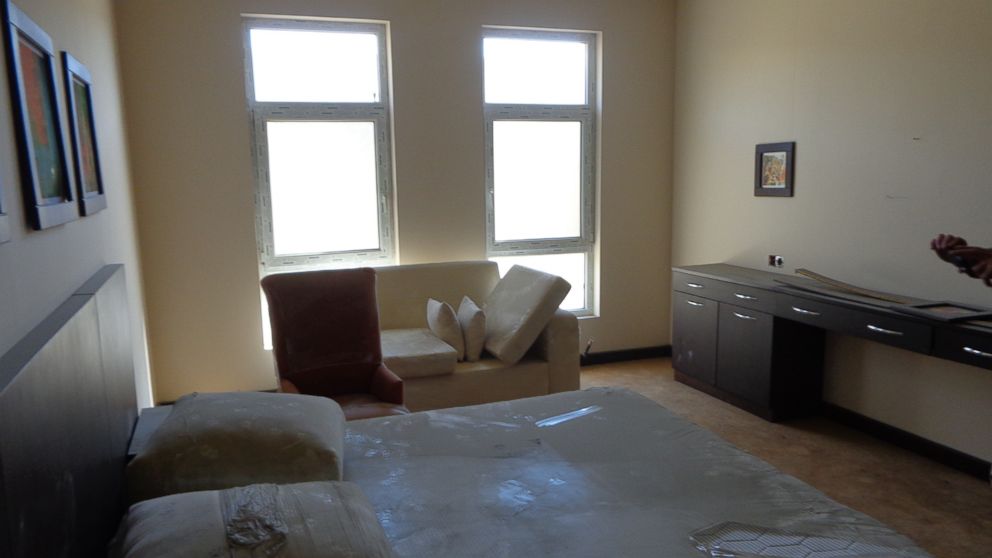 In a letter back to SIGAR, OPIC's President and CEO Elizabeth Littlefield said this project was "not representative of the 500+ projects OPIC supports." She noted that the usual policy to have resources conduct "in-person site monitoring for large construction projects" was not possible due to the security situation in Afghanistan at the time.
Furthermore, Littlefield said OPIC was "aware there were issues with the projects" but because the developer had shown "good faith efforts" to keep the project going, OPIC decided to allow that developer to continue work. By early 2014, construction was halted due to "heightened security concerns," Littlefield wrote. She also told SIGAR that OPIC's portfolio and monitoring group will "review its policies and procedures with respect to monitoring large-scale construction projects in Afghanistan, with a view to ensuring that they are adequately robust."
"It is always important to remember that OPIC works on a self-sustaining basis, at no net cost to American taxpayers and has a solid 45-year track record of supporting U.S. business interests in the developing world. Further, OPIC's write offs, net of recoveries, is less than one percent," Niedzwiecki said.
SIGAR acknowledged that OPIC has "a long history of providing financing and insurance for successful projects in developing countries under difficult circumstances," adding that it saw a "potentially valuable role" for the organization in Afghanistan. However, the practices OPIC had in place to monitor this project were not adequate.
"The failure to properly manage and oversee these loans may indicate systemic problems in the management and oversight of OPIC loans for other projects in Afghanistan and elsewhere around the world, putting additional millions of dollars at risk," SIGAR concluded.
SIGAR has demanded that OPIC recoup the loan funds from the recipients.
As long as the buildings stand as empty shells, they will continue to threaten the security of the U.S. embassy, and taxpayers will have to keep funding surveillance of the site.
ABC News' Tom Shine contributed to this report.