Additional bodies were recovered in the AirAsia Flight 8501 crash Monday, as the weather settled enough to give search crews a chance to make progress.
Interested in
?
Add as an interest to stay up to date on the latest news, video, and analysis from ABC News.
Three bodies were recovered from the water, bringing the total number of bodies recovered to 37.
Five sections of wreckage have been detected, Indonesian officials say.
Divers will attempt again to locate large objects on the sea floor believed to be the plane's fuselage. But at this point, no reports have emerged of search crews hearing the pingers from the plane's black boxes.
Divers have been unable to recover anything from the bottom of the Java Sea because of poor visibility.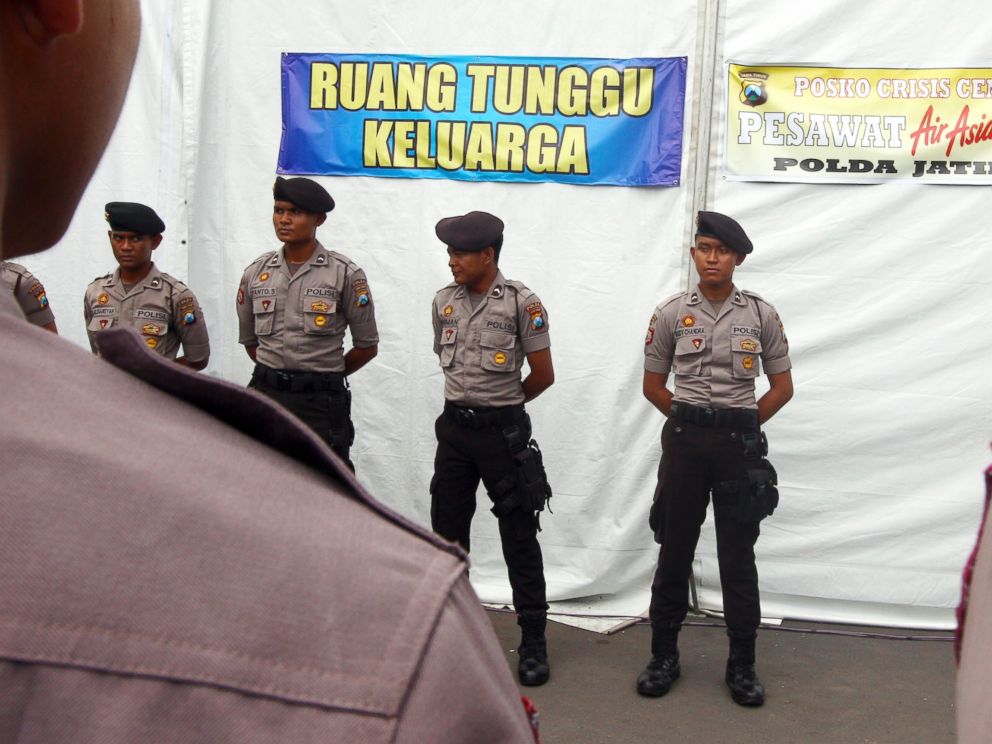 At least five ships with equipment that can detect the plane's black boxes have been deployed to the area where the suspected plane parts were spotted, said Suryadi B. Supriyadi, Indonesia's National Search and Rescue director of operations.
"If it cannot be done by divers, we will use sophisticated equipment with capabilities of tracking underwater objects and then will lift them up," Supriyadi said.
Five large objects -- the biggest measuring 59 feet long and 18 feet wide and believed to be the fuselage -- have been detected, and Supriyadi repeated that officials expect that many passengers and crew will be found trapped inside.
"But today's searching mission is still, once again, depend on the weather," he said.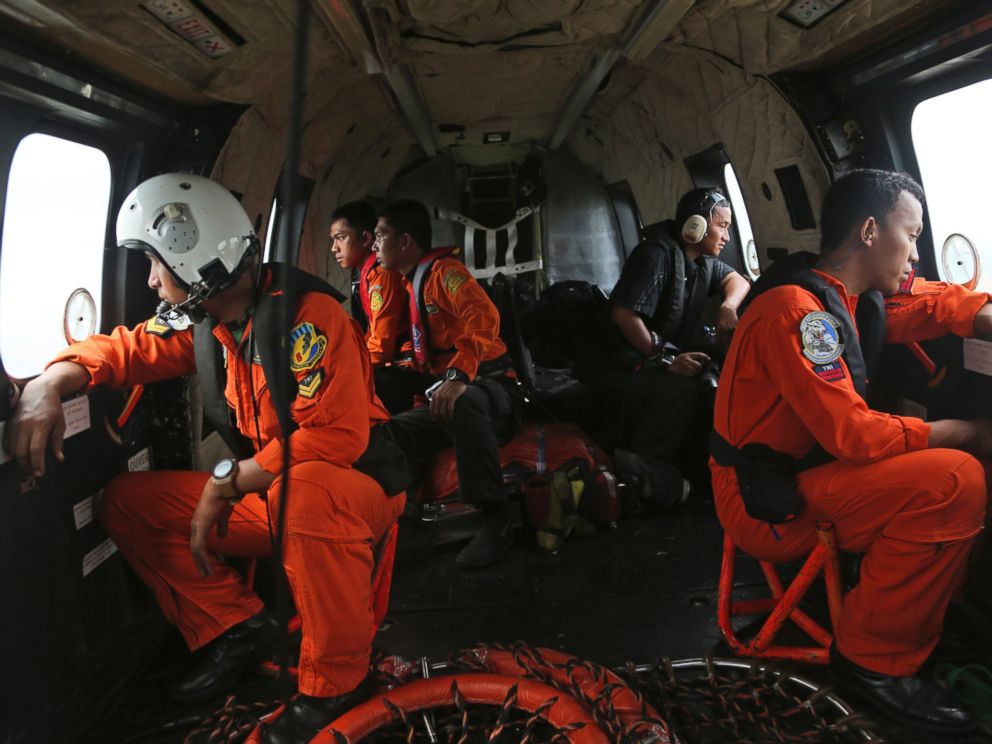 The USS Sampson, a destroyer with advanced sonar and listening devices, is not working the crash site. Instead, the high-tech tool was sent north to the floating debris field.
"We've found remains, and we've found pieces of debris from aircraft that were floating on the surface," USS Sampson Capt. Steven Foley said.
The USS Fort Worth is also contributing to the search, making use of Tow Fish side-scan sonar equipment to map the sea's surface, according to U.S. 7th Fleet Deputy Public Affairs Officer Lt. Lauren Cole.
The crash is believed to have killed all 162 people aboard the plane.
Emotionally exhausted family members sang and cried Sunday at a tiny chapel in Surabaya, the city from which Flight 8501 departed on Dec. 28. The Rev. Philip Mantofa, who heads the congregation at Mawar Sharon Church -- where more than a quarter of the victims were members -- urged those gathered to find comfort in their faith.
"If God has called your child, allow me to say this: Your child is not to be pitied," Mantofa said, locking eyes with a grieving father seated in the front row. "Your child is already in God's arms. One day, your family will be reunited in Heaven."
It is not known what caused the Singapore-bound plane to crash into the Java Sea 42 minutes after taking off on what was supposed to be a two-hour flight. Just before losing contact, the pilot told air traffic control that he was approaching threatening clouds, but was denied permission to climb to a higher altitude because of heavy air traffic.
The Associated Press contributed to this report.
Get real-time updates as this story unfolds. To start, just "star" this story in ABC News' phone app. Download ABC News for iPhone here or ABC News for Android here. To be notified about our live weekend digital reports, tap here.