Archaeologists start on Europe's largest dig ever, spanning 10,000 years of history: The beginning of High Speed 2
Before England's railway expands, archaeologists must dig.
LONDON -- Before they break ground or lay a single rail for the new High Speed 2 railway connecting London to other parts of the UK, archaeologists need to dig.
Over the next two years, more than 1,000 archaeologists, specialists, scientists and conservationists will explore at least 60 archaeological sites along the 150-mile route, which is expected to travel to Birminghman, Manchester and Leeds.
"So many people are helping us tell the story," said Helen Wass, Head of Heritage at HS2 Ltd. "It's the story of a nation."
The entire project is Europe's largest ever archeological dig, covering an area of 14,000 soccer fields, according to HS2. It will span 10,000 years of British history, starting from the Prehistoric period to Roman Britain to the Anglo-Saxon and Medieval ages to the Industrial Revolution and, finally, to World War II.
On a recent drizzly afternoon in London, ABC News visited a Georgian-era dig in the city center where the rail line will originate just outside Euston Station, underneath St. James Gardens. The station needs to be expanded, so the site here is one of the first.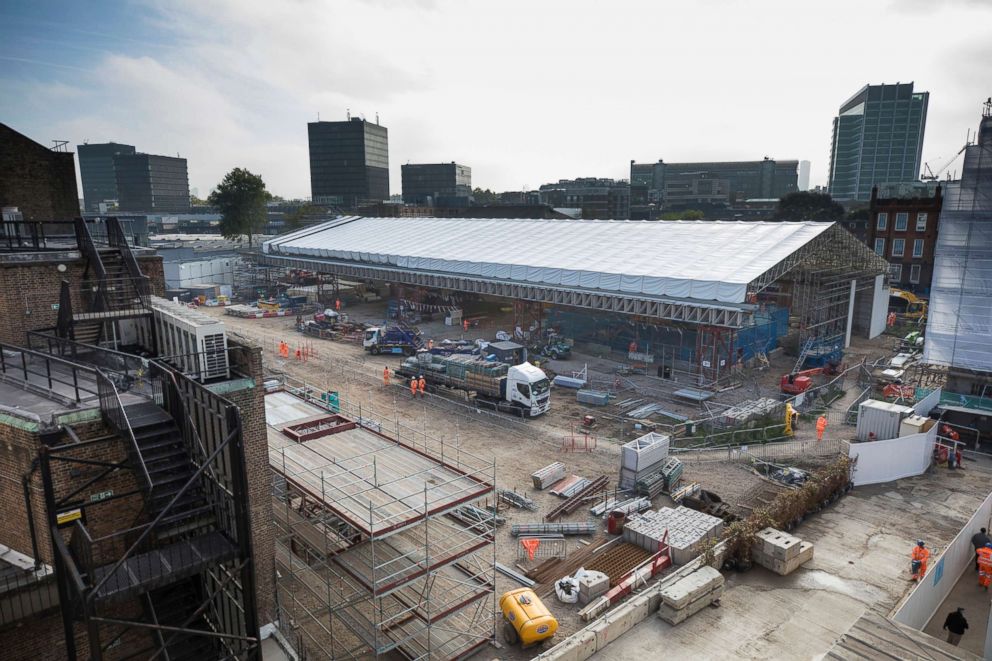 We stood under a tent erected on top of a muddy grave site that was originally planned for 16,000 people from the mid-1700s to the mid-1800s. But Wass said they expect to excavate as many as 40,000 to 60,000 graves, after which they will identify those who were buried and then rebury them elsewhere.
"It was used very intensively," she said.
The archaeologists believe the last person was buried in 1853, before it became a public garden.
"It's just hugely exciting," Wass told ABC News. "What's great about burial grounds, and listen I know it sounds weird — it brings you face-to-face with your ancestors."
While Roman pottery may be exciting, skeletons will tell us a lot more about the time, the place and the lifestyle of the population.
"These are people. And we're always really conscious that we're actually digging a burial ground. And so at every stage, people are dealt with dignity, care and respect," Wass added.
On Thursday, the first stone sarcophagus was unveiled, and inside the well-preserved wooden coffin, was an even better-preserved, fully intact skeleton.
"You've just come along at a really exciting moment," said Mike Court, the lead archeologist on the project.
"This is the really, really interesting bit," he said. "When we find out about the effects that life had on their bodies. What kind of food they ate, where they came from — pollution effects, environmental effects."
Court said they've been surprised by the "brilliant" condition of the coffins. "It all pieces together the story of these people's lives," he said, and that's why this matters.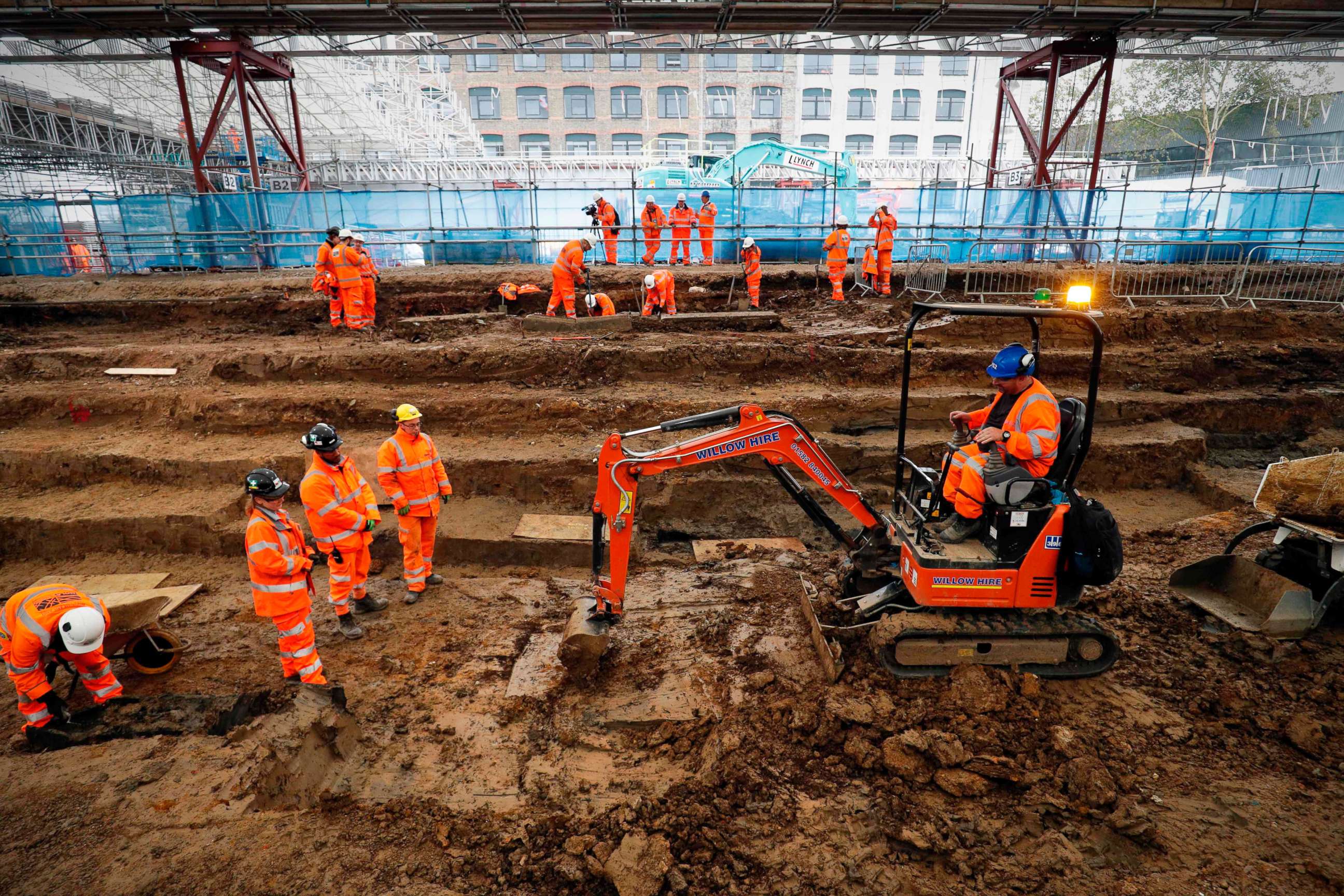 The archaeologists are mostly interested in the average working class Londoner, but there are some "notable personages from the Georgian period," Court explained. He pointed out the tomb of James Christie, the founder of the famous auction house at one end of the site.
And then there's the American legend: Bill Richmond.
"Bill Richmond was a very famous bare-knuckle boxer from Staten Island, and [he] is buried somewhere here," Court said.
The freed slave left America in 1777, became a cabinet maker and later took up bare-knuckle boxing. He would also socialize with aristocrats and once received an invitation to King George IV's coronation to act as an usher, according to The New York Times.
"Sure, he had lots of breaks," Court said. "If we can find him, his skeleton will show signs of his very stressful job."
Richmond won 17 out of 19 contests and died in 1829.
"We also have a very famous guy named Captain Flinders," Court said. "He was the first person to circumnavigate Australia which is pretty cool and he actually named Australia. Both of these people we know they are buried here, but we don't know exactly where."
Some 1,500 graves have been dug up, and so far, there have been no signs of Richmond or Flinders. But it's just the beginning.
"Over in the UK, it's a great time to be an archeologist," Wass said. "Come join the party."