Here's what's in Biden administration's new $2.6 billion military aid packages for Ukraine
The U.S. is sending anti-drone guns and Patriot air defense munitions.
The Pentagon on Tuesday announced $2.6 billion in new security assistance for Ukraine ahead of an anticipated spring counteroffensive against Russian invading forces.
"Our focus is on supporting the Ukrainians to change the dynamic on the ground," a senior U.S. defense official told reporters. "We want to help Ukraine advance and hold its positions in what we expect will be a Ukrainian counteroffensive."
One way of offering this support is by "delivering a steady flow of artillery rounds and other ammunition," the official said.
Up to $500 million of the newly announced aid includes additional Patriot air defense system munitions, artillery rounds, High Mobility Artillery Rocket System (HIMARS) missiles and more, according to the Pentagon. These weapons will come from existing U.S. stockpiles, which means they can be quickly delivered to the battlefield.
The package will also provide Ukraine with ammunition for U.S. Abrams tanks, which are set to arrive in Ukraine before the end of the year, as well as grenade launchers, mortar rounds and a host of utility vehicles.
The other $2.1 billion in aid will go toward procuring new equipment from the defense industry for Ukraine, according to the Pentagon. This process can take months or more before the gear arrives in country as it requires awarding contracts and often having equipment built to order.
The funds will, among other things, be used for new anti-drone weapons, including "30mm gun trucks" able to detect and intercept unmanned aircraft plus air surveillance radars, secure communications equipment, artillery rounds and ammunition for tanks and Bradley fighting vehicles.
The Defense Department published a full list of the gear included in both aid packages on its website.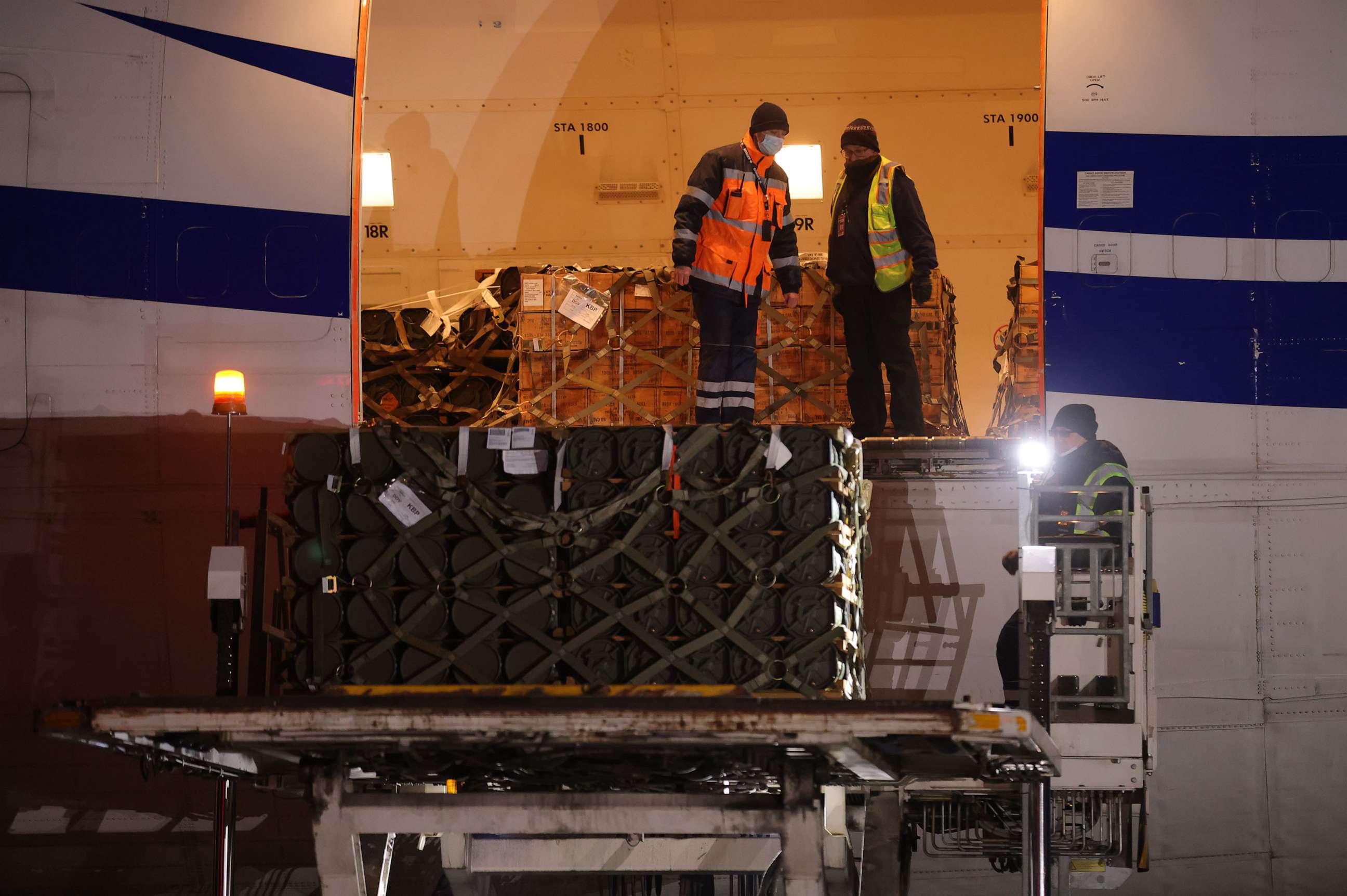 The senior official said that the separate $500 million and $2.1 billion packages announced Tuesday represent a dual approach to helping Ukraine in its fight, working to swiftly send needed munitions while also setting up aid for the future with its industry procurement efforts.
"We are focused both on the here and now and on the future," the official said.