— -- Cape Town implemented even tougher water restrictions on Thursday as South Africa's drought-stricken city braces for the day it runs out of water.
The date the city estimates its taps will run dry, which has been dubbed "Day Zero," was originally slated for April 21, but had been moved up to April 12. On Monday, the city pushed the date back to April 16, marking a slight improvement in its situation.
Starting Thursday, authorities are asking residents to limit the amount of municipal water they use to a maximum of just 13.2 gallons per day. Irrigation is now restricted to Tuesdays and Saturdays for one hour, before 9 a.m. and after 6 p.m. local time.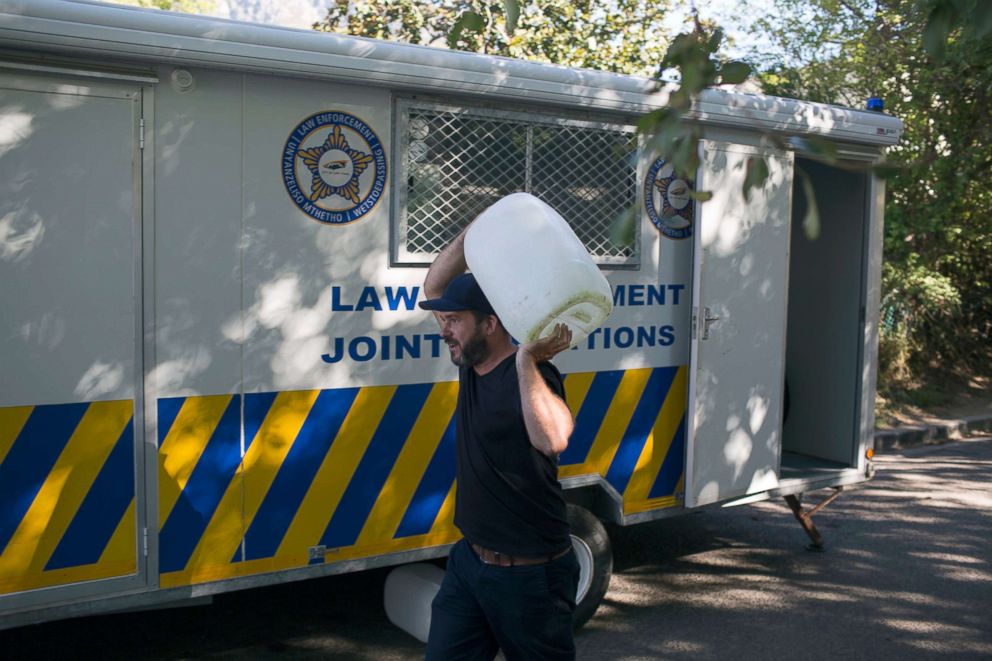 With nearly 4 million residents, Cape Town is South Africa's second-most populous city and the provincial capital of the Western Cape. The sprawling metropolis, renowned for its picturesque harbor, not far from where the waters of the Atlantic and Indian Oceans meet, is one of South Africa's most iconic tourist destinations.
But after three consecutive years of drought, the water levels in Cape Town's major supply dams, sourced by rainfall, plummeted to an average of 26.3 percent this week, with the last 10 percent of water unsuitable for drinking.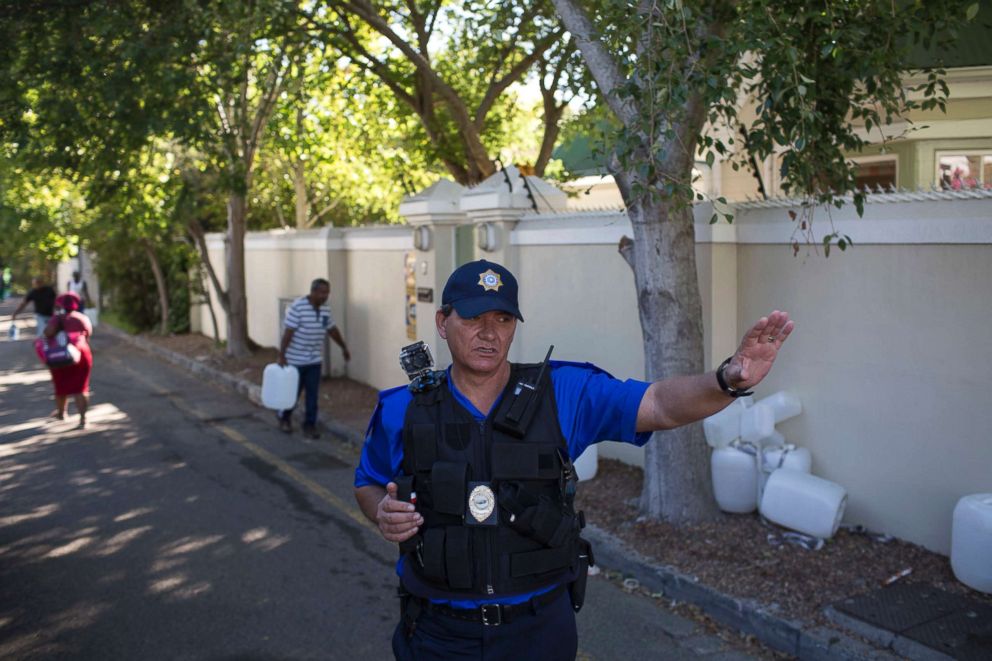 As the squeeze on water usage tightens, tensions have escalated among residents converging at a source of natural spring water. Cape Town police detained one person after a fight erupted there earlier this week, authorities said.
Dozens of residents holding plastic containers were seen queuing at the spring on Wednesday, hoping to fill as many bottles as they could carry to bring water back to their homes.
Xanthea Limberg, Cape Town's mayoral committee member for water, had said the looming crisis was being worsened by some people ignoring the water limitations.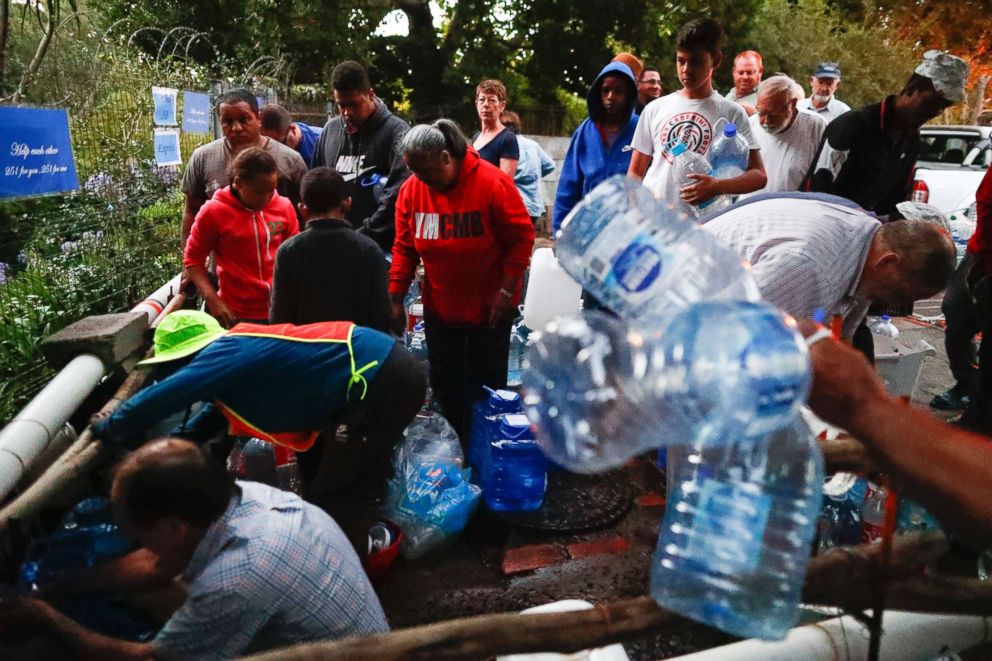 But Cape Town resident Riaan Coetzee blamed the dire situation on the city's mismanagement.
"There has been nothing extra happening in the last 20 years for the conservation of water, and now we're sitting in this predicament," Coetzee said.
Another resident, Susan Jones, said the water restrictions are "terrible."
"We can't bathe anymore, we can't," Jones said. "We must just shower. And every other day we shower to save water."
ABC News' Dominick Proto and Liezl Thom contributed to this report.