ROME -- Starbucks is opening its first store in Italy, a bold effort to introduce an Americanized version of Italian coffee traditions.
The Starbucks Reserve Roastery, one of the chain's high-end stores, will be located in an historic building on a grand square in downtown Milan. The store will serve a range of Starbucks coffees familiar to foreigners, but only to Italians in name.
Starbucks describes he store as a showcase of "next-level coffee art and innovation."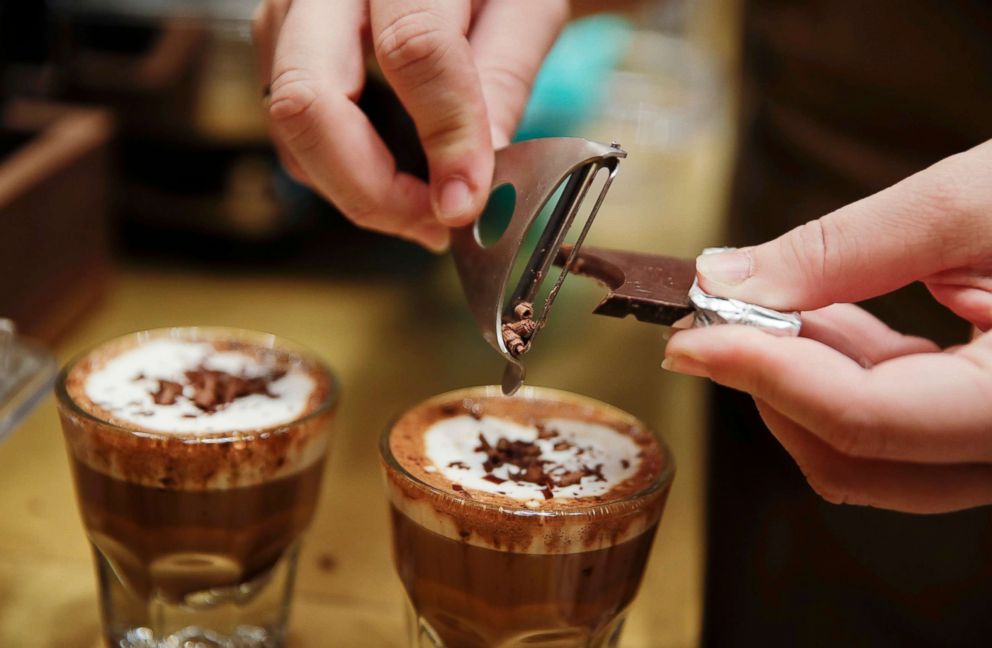 Howard Schultz, the founder of Starbucks, has spoken about the "magic experiences of Milanese coffee houses" he had during a visit in 1983, after which he decided to replicate that coffee and café feeling around the world.
Starbucks stores can be found from Beijing to Buenos Aires and in every large city in the U.S. But it is only now, 47 years after the first coffee beans were roasted at Starbucks' first location in Seattle, that Schultz has finally brought his coffee chain to Italy.
Last year at a global food summit, he told the audience that "his imagination was captured by Italian coffee" during that 1983 visit.
"We are coming to Italy with humility and respect to show what we have learned," Schultz said.
The Milan store will have 300 employees, known as "partners," who have received months of training as baristas, roasters and bakers.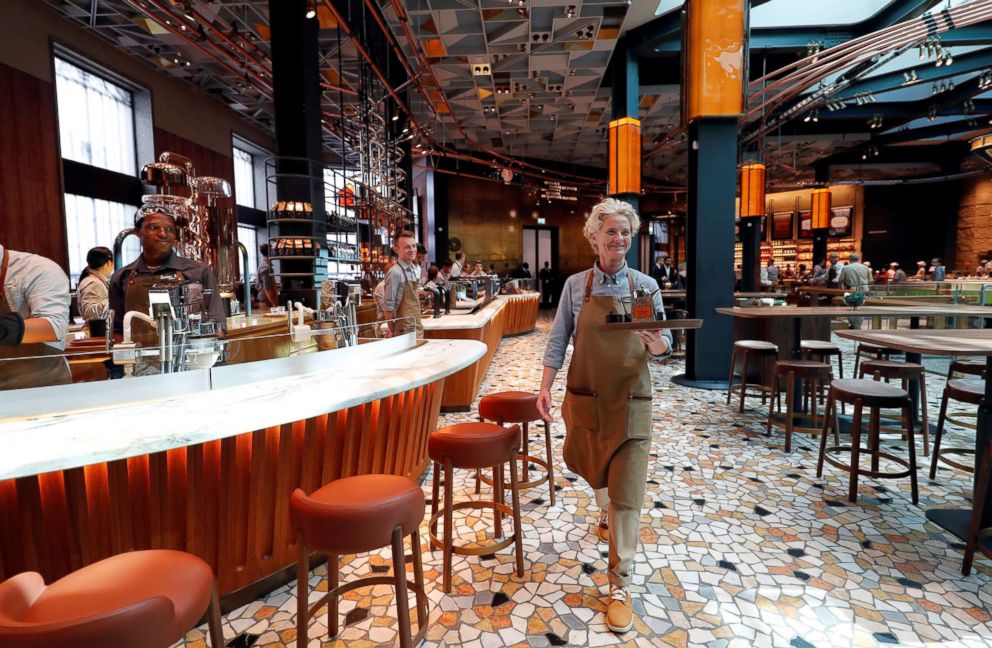 There is skepticism that a glitzy store with couches and free Wi-Fi, where consumers are likely to linger, will be able to attract Italians used their ritual of standing at a bar while drinking their coffees quickly before heading to work or school.
For locals, coffee is more than just a caffeine pick-me-up. It is a ritual of taking a quick pause, repeated a few times a day. Many huddle with colleagues while a barman prepares "the usual" drink.
Starbucks hopes that by setting up shop in Milan they can earn a piece of the country's lucrative coffee market.
The Italian catering industry group, Fipe, estimates that cafés and bars in Italy serve six billion espressos a year, generating about $7.5 billion dollars. On average, an espresso is roughly €1.00 or $1.15. Starbucks' unique coffees start at double that price.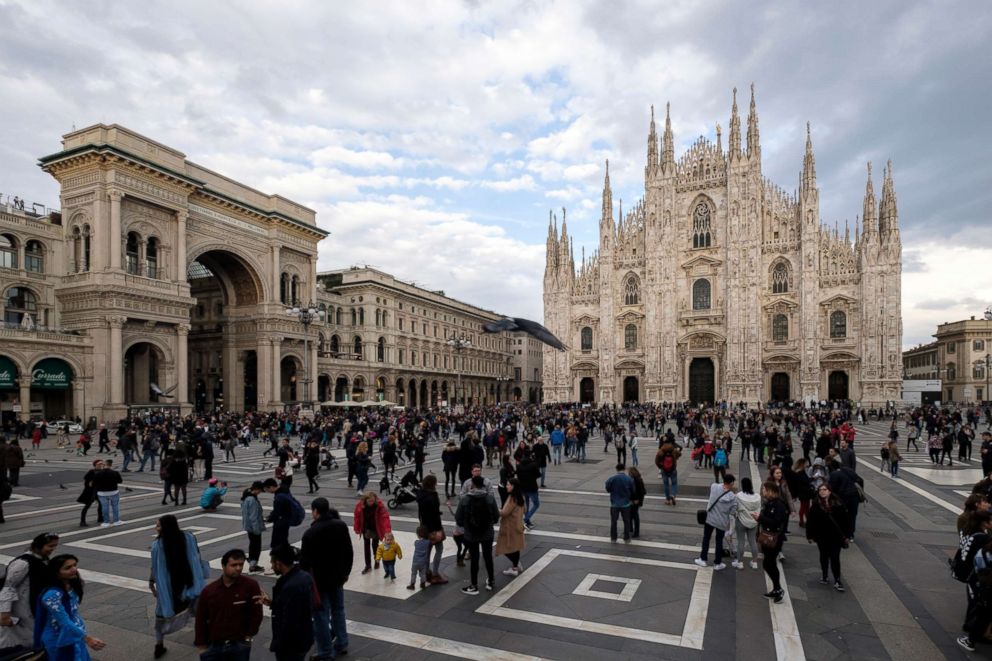 But, coffee to go, iced coffee and flavored lattes go against traditional Italian coffee culture. The country's consumers are going to have to be convinced that their espresso, a thimble size shot of freshly made coffee served in a glass "tazzina," or small cup, can be replaced by one in a paper cup. The quality of the cup of coffee is scrutinized and discussed whether it is served at a gas station or fine restaurant.
"Pull off the highway at any Autogrill, a gas station basically, and you will get a better cappuccino than at Starbucks," wrote Laura Giannatempo, a contributor to Conde Nast Traveler. "Most tourists want to taste the original, authentic Italian espresso, and Italians are not likely to seek it out, other than an oddity you sample once."
A key to the success of the new Milan store will be the employees helping to transition Italians from traditional coffee culture to Starbuck's methods and products, according to Martin Brok, Starbucks president for Europe, Middle East and Africa.
"Those who are hired will be at the forefront of delivering this magic for our new Italian customers," he told prospective applicants.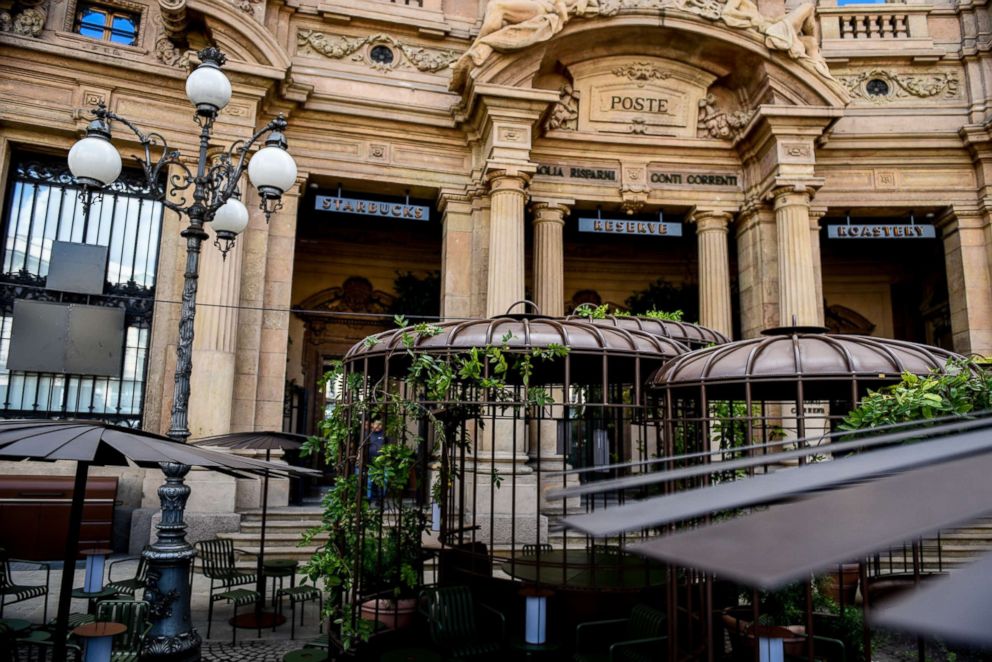 They will also have to convince Italians to branch out in their coffee tastes to explore the flavored coffees and specialty drinks for which Starbucks is known.
John Henderson, an American journalist living in Rome, wrote for "The Local" that "if you walked into a rough-and-tumble bar in Rome and ordered 'an iced, half-calf, ristretto, venti, four-pump, sugar free, cinnamon, dolce soy skinny latte, you would get tossed out."