The United States is not ready to declare the new coronavirus a public health emergency, health officials said Tuesday, although the option is available should the situation in the U.S. change.
"I'll do it when it's appropriate," Alex Azar, secretary of Health and Human Services, said during a news conference.
"It's very important to remember where we are right now," Azar continued, noting that only five people in the U.S. have been diagnosed with coronavirus, all of whom traveled to Wuhan, China, thought to be where the outbreak originated.
There's no evidence of human-to-human transmission documented in the U.S.
While viruses are unpredictable, Azar explained, "The risk to any individual American is extremely low" at this time.
Several Congress members have called on HHS to declare coronavirus a public health emergency in order to free up additional CDC funding to address the virus.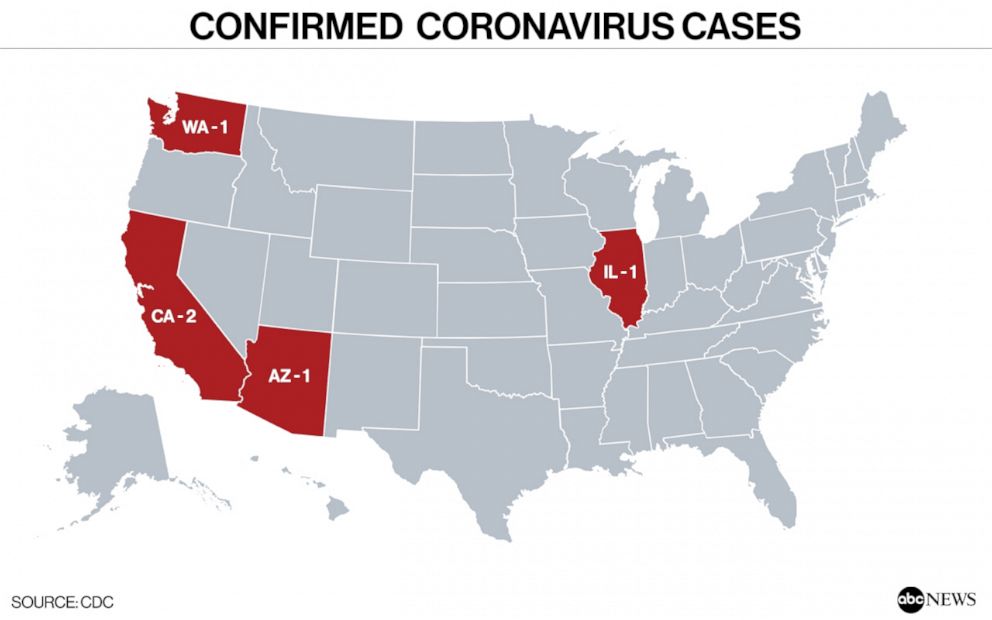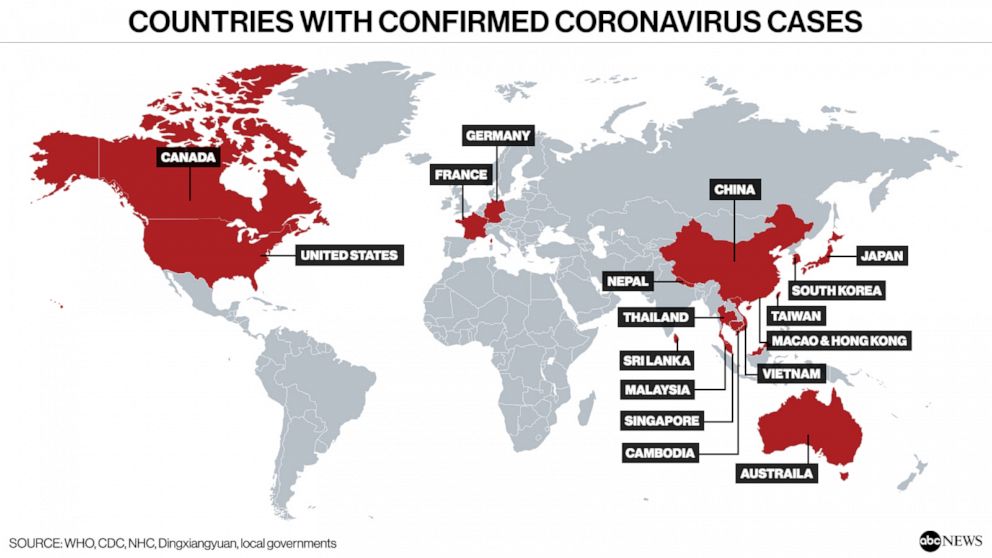 In the meantime, the U.S. is stepping up airport screenings, as well as diagnostic and treatment efforts on U.S. soil.
Airport screenings are being expanded to 20 airports -- passengers will be monitored for signs of illness, and travelers from China will be educated on coronavirus, in case they develop symptoms. Any traveler who's visited China and who develops respiratory symptoms should contact their health care provider.
Health care workers caring for individuals with coronavirus, as well as those around them, should be vigilant about their health.
There is still a lot we don't know about the virus, according to HHS.
Health officials are still determining how infectious the new coronavirus is, as well as how long its incubation period lasts. For now, that incubation period is thought to be between two and 14 days, a wide range. There's also the question of how severe it is. Current disease assessments are based on early cases, and those cases are likely to be among the most severe, since patients sought out health care treatment.
While China has reported evidence of coronavirus transmission in asymptomatic individuals, the Centers for Disease Control and Prevention has not been able to review that data and can't confirm it, Dr. Robert Redfield, director of the CDC, said during the news conference.
Even if that asymptomatic transmission is confirmed, Dr. Anthony Fauci, director of the National Institute of Allergy and Infectious Diseases, stressed that asymptomatic transmission is not health officials' primary concern.
"In all the history of respiratory viruses, asymptomatic transmission has never been the driver of outbreaks," Fauci said. "An epidemic is not driven by asymptomatic carriers."
In addition to a diagnostic test the CDC is developing to share with states and local health departments, the NIH is working to develop a vaccine. While a vaccine would take roughly months three months to develop and additional time to test, the agency wants to be prepared for a worst-case scenario.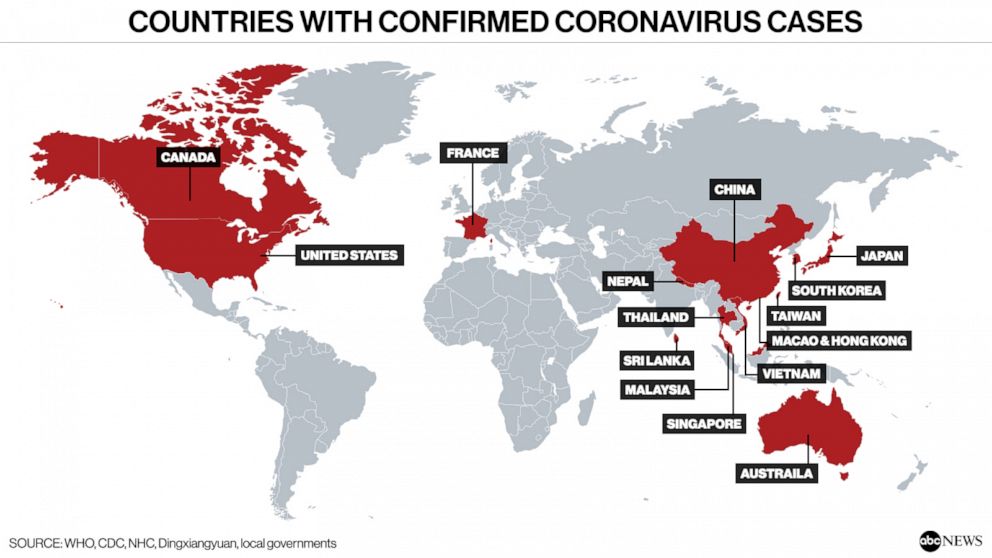 The number of dead from the new viral disease includes the first death in, Beijing, the nation's capital, along with two dozen others in central China's Hubei province, where the first cases were detected in December.
The epicenter of the outbreak is Wuhan, the sprawling capital of Hubei province, which Chinese authorities have placed on lockdown in an effort to contain the outbreak. With the influx of patients seeking treatment, the city is racing to build a 1,000-bed hospital by Feb. 3. A second 1,300-bed hospital is expected to be finished later in February.
Hong Kong leader Carrie Lam announced at a press conference Tuesday that train service to mainland China will be halted, starting at midnight Thursday. Lam said two train stations connecting the semi-autonomous Chinese city to the mainland also would be closed and some flights would be canceled.
The outbreak has spread overseas, with cases confirmed in more than a dozen other countries.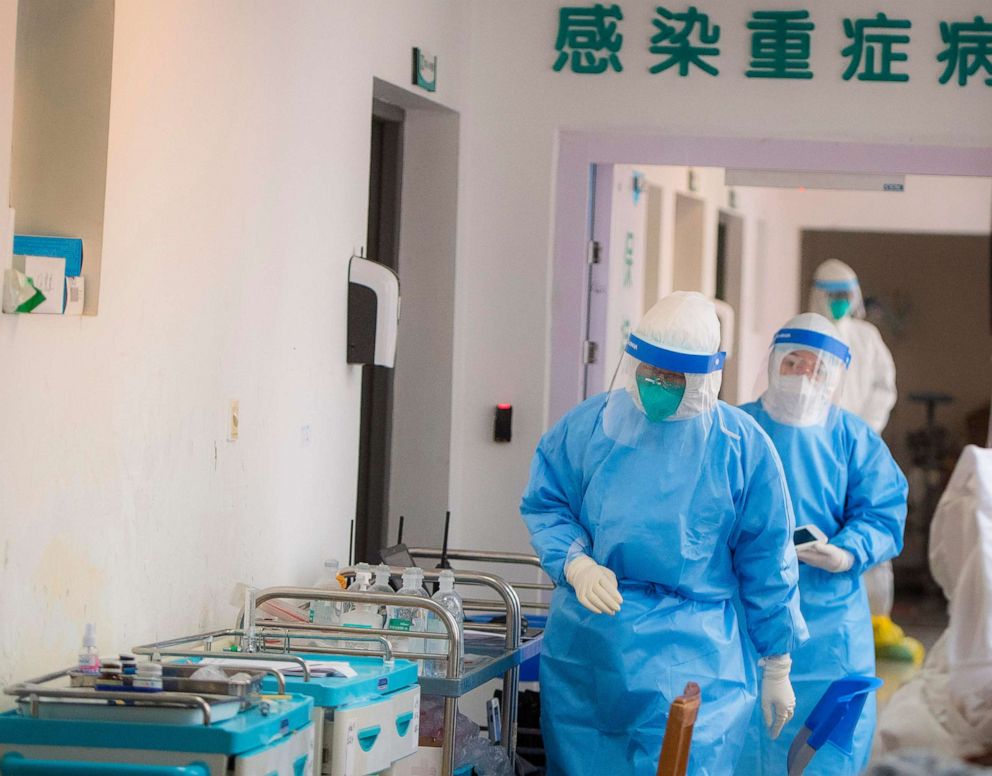 The U.S. Consulate in Wuhan will evacuate its staff along with their families and some other Americans on Wednesday morning, a spokesperson for the U.S. Department of State told ABC News. That charter flight will travel to California's Ontario International Airport, where everyone on board will be screened for symptoms at the airport prior to leaving. They'll also be subject to additional screening, observation and monitoring requirements by the CDC.
The U.S. Department of State issued a new travel advisory on Monday urging Americans to reconsider traveling to any part of China due to the disease, rather than just to Wuhan and other affected areas. U.S. citizens are advised not to travel to Hubei province.
The new coronovirus causes symptoms similar to pneumonia that can range from mild, such as a slight cough, to more severe, including fever and difficulty breathing, according to the CDC.
ABC News' Conor Finnegan and Joseph Simonetti contributed to this report.