Is democracy in Brazil in danger, with far-right extremist in presidential runoff? ANALYSIS
RIO DE JANIERO -- Brazil is the largest democracy of Latin America since the end of its military regime that ruled the country for more than 20 years, from 1964 to 1985.
But some observers wonder if its democracy is at risk with a far-right extremist candidate, Jair Bolsonaro, 63, who calls himself "the Trump of Brazil" winning the first round of the presidential election, moving him to the runoff at the end of the month.
The former army captain -- who is openly homophobic, misogynist, racist, authoritarian and pro-gun -- got 46 percent of the vote compared to the 29.3 percent for the second-place candidate, Fernando Haddad of the Worker's Party.
"This vote was a real and clear rejection to everything that was symbolized by the left parties and by Lula," said Thiago de Oliveira, a Brazilian political risks expert at ARKO to ABC News, referring to Lula da Silva, a left-wing politician who was president from 2003 to 2011.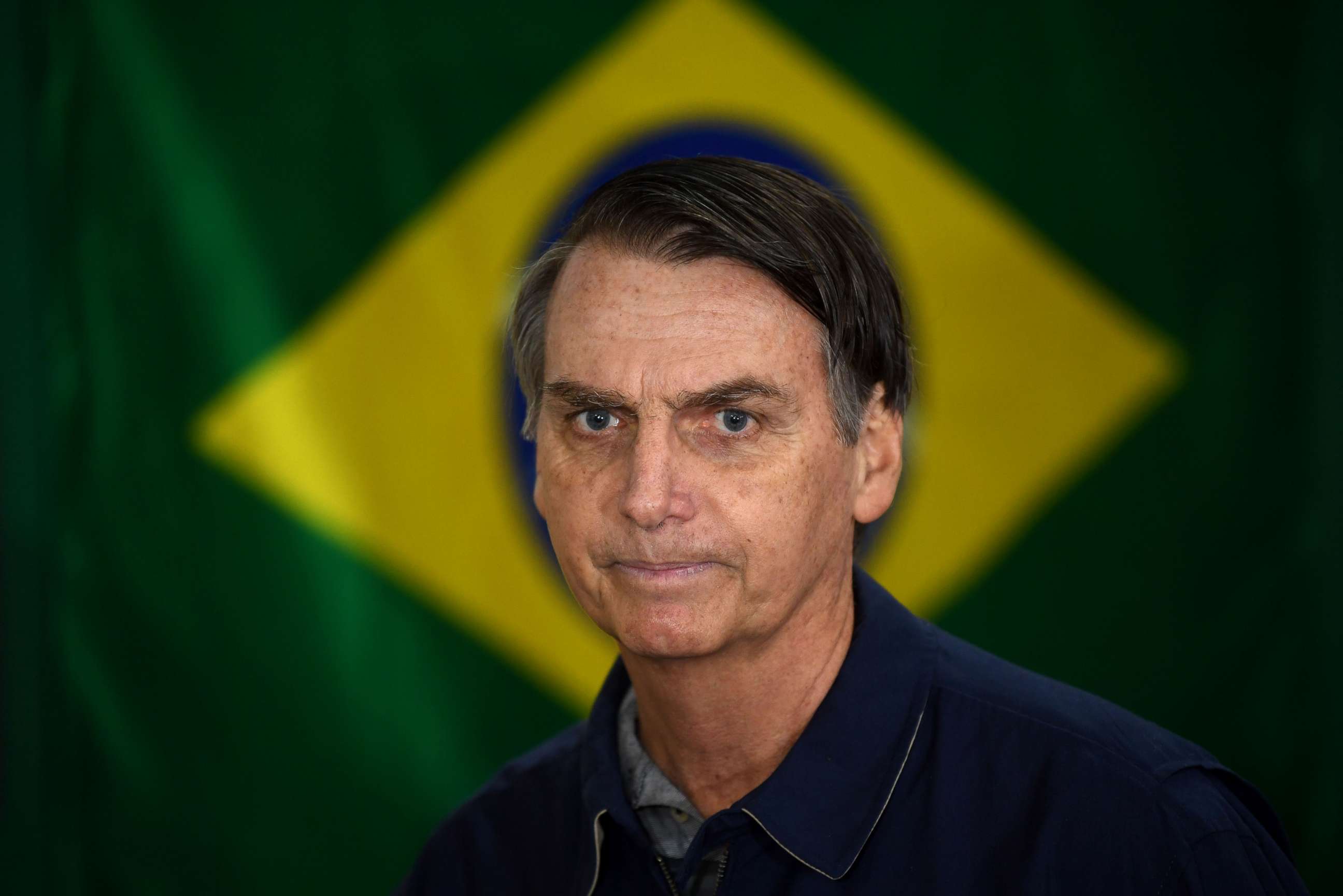 He said he thinks that the country's younger generation is not aware of Brazil's past under military dictatorship.
"I don't see any nostalgia of the old time of the dictatorship in this vote," de Oliveira said. "I don't think that more than 49 million Brazilian who voted for Jair Bolsonaro on Sunday want it either. It is just a way to express themselves in the most shocking way."
"It is an unusual and very risky time in the history of Brazil," Maria Luisa Mendonça, director of the Network for Social Justice and Human Rights in Brazil, said to ABC News. Lula da Silva, a left-wing politician, was the country's president from 2003 to 2011.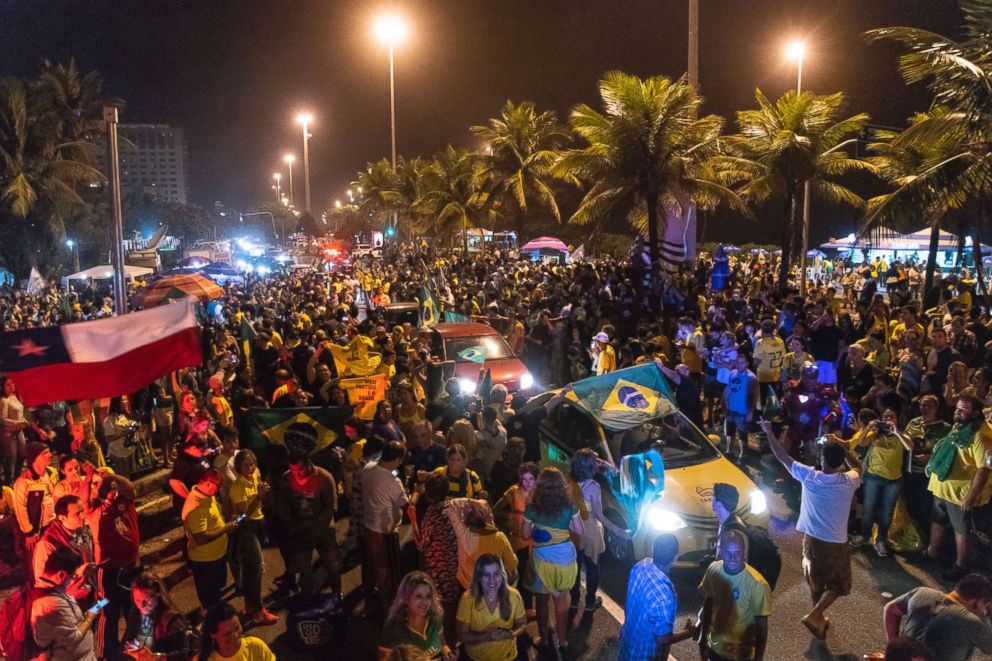 But some voters seem to think Bolsonaro will bring change, improving the economy and addressing corruption and violence in the country.
With 13 million unemployed, Brazilians voters seem ready to take a chance on a new leader.
"These elections are a real chance for us," said Nailma Bispo, a business developer from Ilheus to ABC News. "I think Jair Bolsonaro simply wants to stop these years of corruption."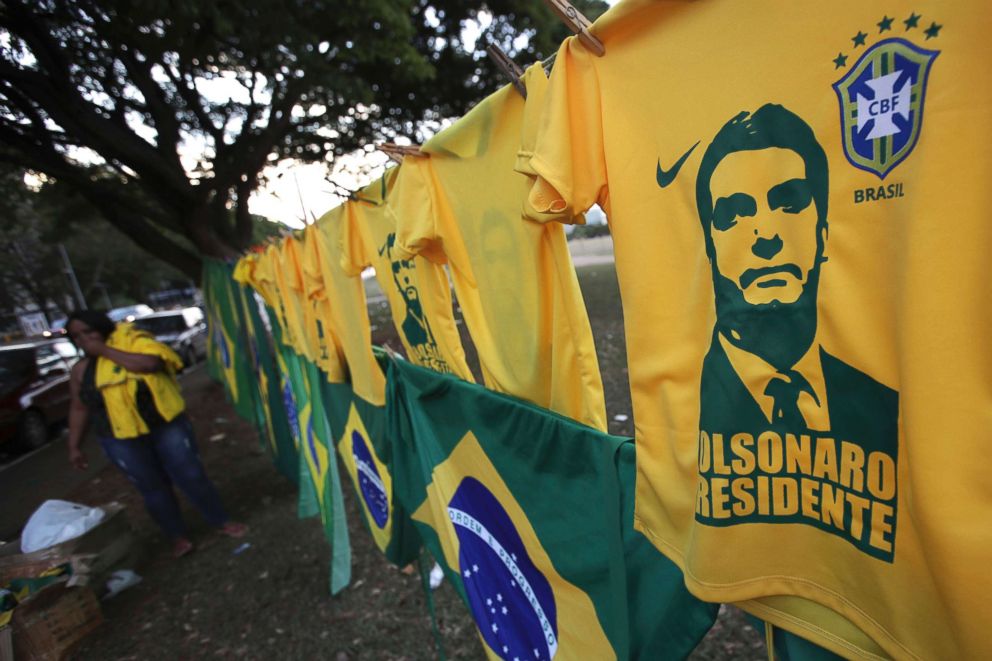 "I am very confident he can be a good president" she added.
A taxi driver from Rio de Janeiro said he also wants change.
"I don't trust Haddad; I don't trust the Worker's Party anymore. Brazil needs a real force to counter violence. I am voting Bolsonaro for the second round without any doubt. We need a better future," driver Joao Silva told ABC News.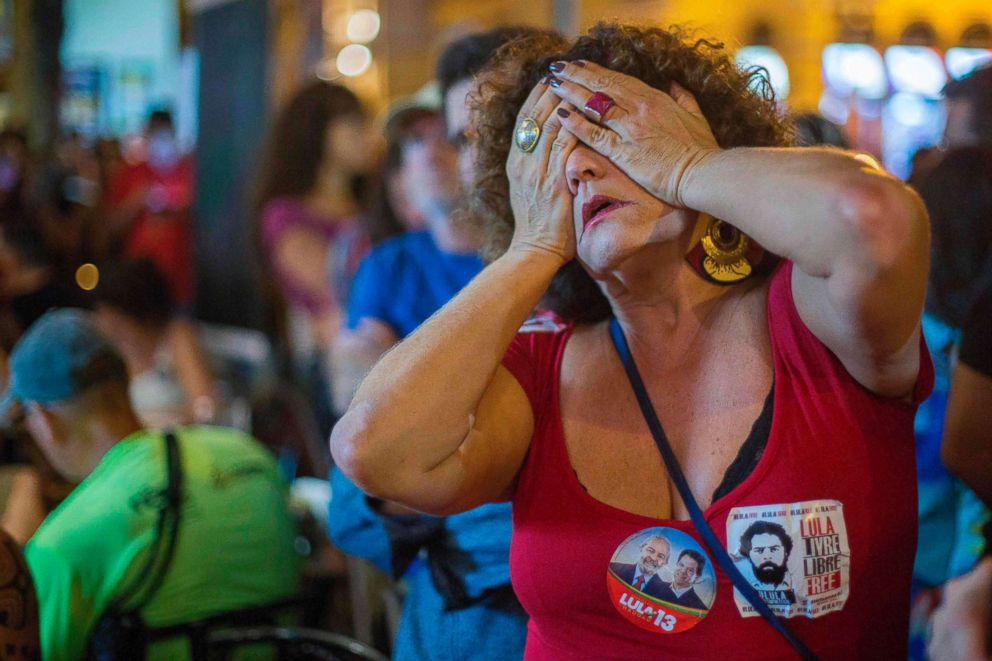 Another backer of Bolsonaro, and potentially a vice president to him, is Gen. Antonio Hamilton Mourao, 65, who allowed a tribute in 2015 to a former member of the military dictatorship recognized by Brazilian justice officials as a torturer during the military rule.
Yesterday, outside of Bolsonaro's headquarter in a wealthy neighborhood of Rio de Janeiro, supporters screamed, "The captain arrived."
The second round of the presidential elections is on Oct. 28.