— -- Witnesses to the attack near the Houses of Parliament in London described a chaotic scene this afternoon, with injured people lying sprawled in all directions.
Police have said that four people died in the attack, including the police officer and a suspected assailant. Police have declared the attack a terrorist incident.
At least 20 others were injured, including three police officers, authorities said.
The attack started when a car drove across Westminster Bridge, hitting and injuring people. It crashed into a fence in front of Parliament, according to authorities.
A suspect with a knife then attacked an armed police officer who was guarding Parliament.
More details about what transpired are not yet known, but Richard Tice, an eyewitness, told ABC News that he saw police steering people away from the area where the attack took place.
Another eyewitness told the BBC that someone driving a car on Westminster Bridge appeared to hit bystanders and that paramedics were treating people on the ground. One witness told The Associated Press that he could see at least six or seven victims lying on the ground.
Two Americans were taking in the sights from the iconic London eye when they saw the commotion on the bridge, they told the AP.
"Well, as soon as we got pretty high up, like a quarter of the way up, you could see that something was going on on the bridge," California resident Justin Goody told the AP. "That's how we knew something was going on and then more cops started coming, more sirens so I knew something big had happened."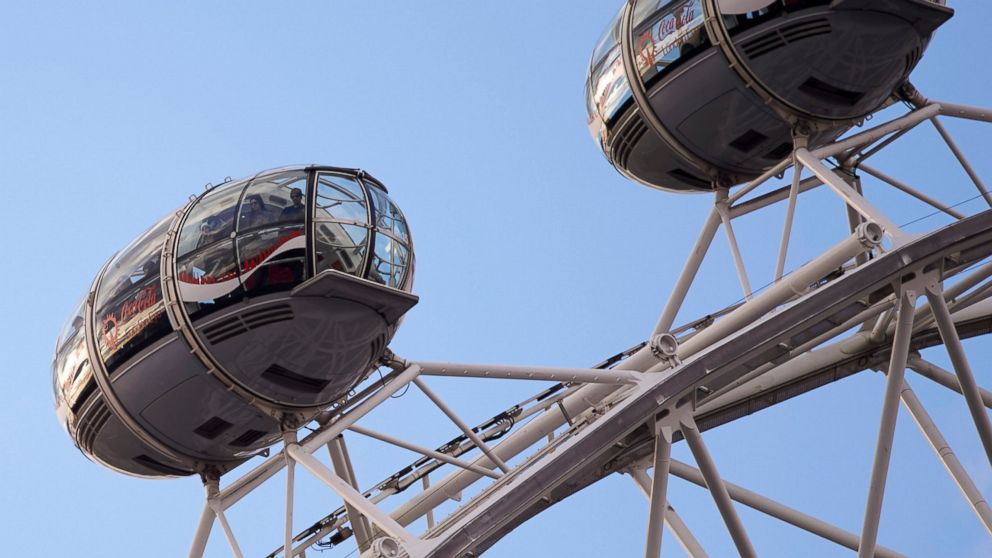 Boston resident Ann Hutchinson said they could see "a lot of activity on the bridge" but that she had "no idea" what was happening.
"What we first noticed was a helicopter coming in and the police boats gathering and then there was obviously ambulances and something really significant happening on the bridge," Hutchinson told the AP, adding that they eventually found out about the attack from Twitter.
Journalists inside Parliament told the AP they were told to stay in their offices.
British lawmaker Grant Shapps said on Twitter that he was walking through the cloisters of the House of Commons and heard "four gunshots."
Witness Rick Longley told the Press Association that he saw a man stab a policeman outside Parliament, the AP reported.
"We were just walking up to the station, and there was a loud bang, and a guy, someone, crashed a car and took some pedestrians out," he said. "They were just laying there, and then the whole crowd just surged around the corner by the gates just opposite Big Ben. A guy came past my right shoulder with a big knife and just started plunging it into the policeman. I have never seen anything like that. I just can't believe what I just saw."
Radoslaw Sikorski, a former foreign minister of Poland, posted a video on Twitter that appears to show people lying injured in the road on Westminster Bridge.
Sikorski, now a senior fellow at Harvard's Center for European Studies, wrote, "A car on Westminster Bridge has just mowed down at least 5 people."