At least 20 people have been killed in an explosion in Bangkok today, officials say.
The explosion reportedly took place during the evening rush hour near the Erawan Shrine, located in the heart of the hotel district in Bangkok, which is Thailand's capital and one of the most popular tourist attractions.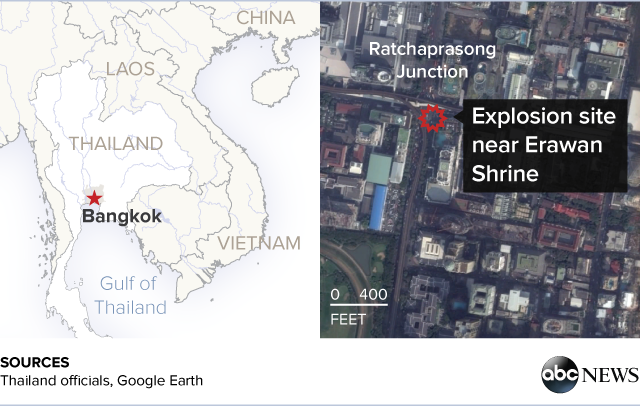 Maj. Gen. Weerachon Sukhondhapatipak, a spokesman for Thailand's ruling junta, told the AP that one of two bombs at the scene had detonated.
He said the first bomb was found inside the shrine compound and the second was found outside the complex, though it was unclear which had exploded.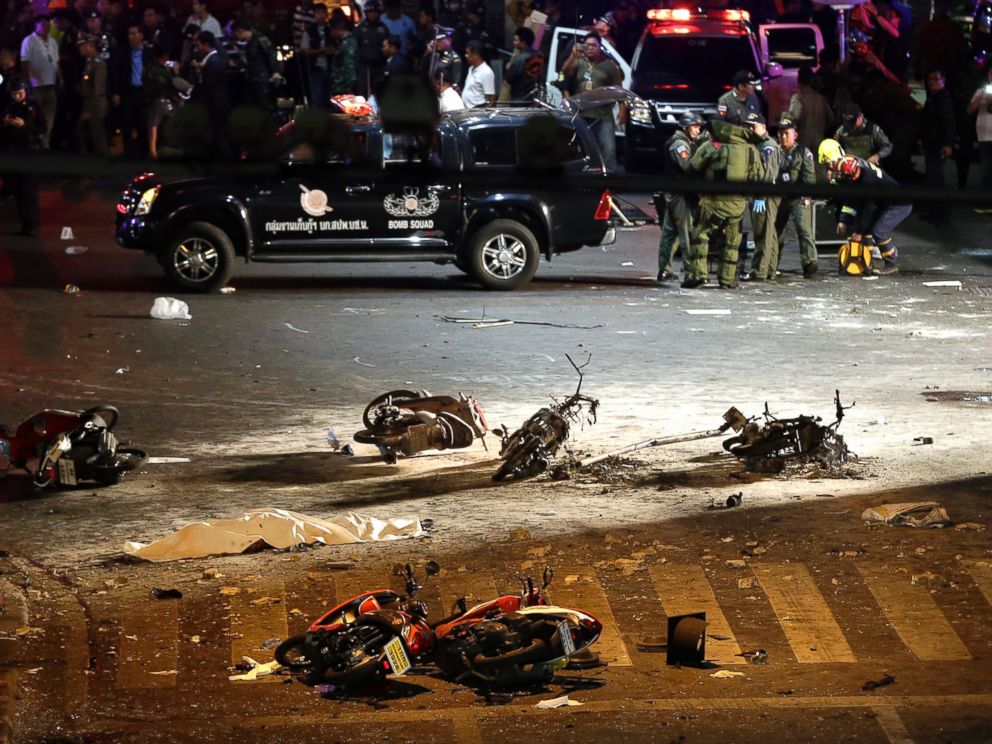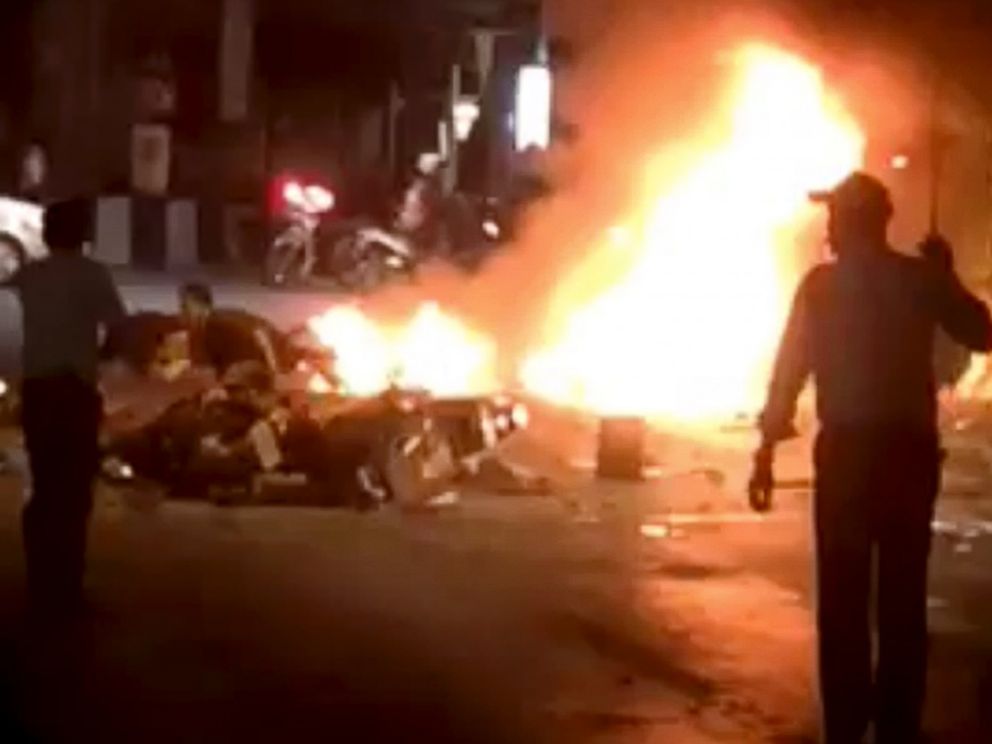 Before the latest tally, National police chief Somyot Pumpanmuang had said earlier that 12 people were killed at the scene and four others died after being transported to a local hospital. Among the dead were one person from the Philippines and another from China.
Officials said that 123 were injured.
The blast was caused by an improvised explosive device that had been planted near the shrine with the intention of killing people, Pumpanmuang said at a press conference.
A U.S. reporter for the Voice of America says he has counted six bodies covered with sheets inside the Erawan Shrine.
Local police reported that at least 80 injured were injured, including some foreigners whose nationalities have not been released.
A spokeswoman for the U.S. Embassy in Bangkok said there have been no reports of Americans who were killed or injured in the blast but they will continue to monitor the situation closely.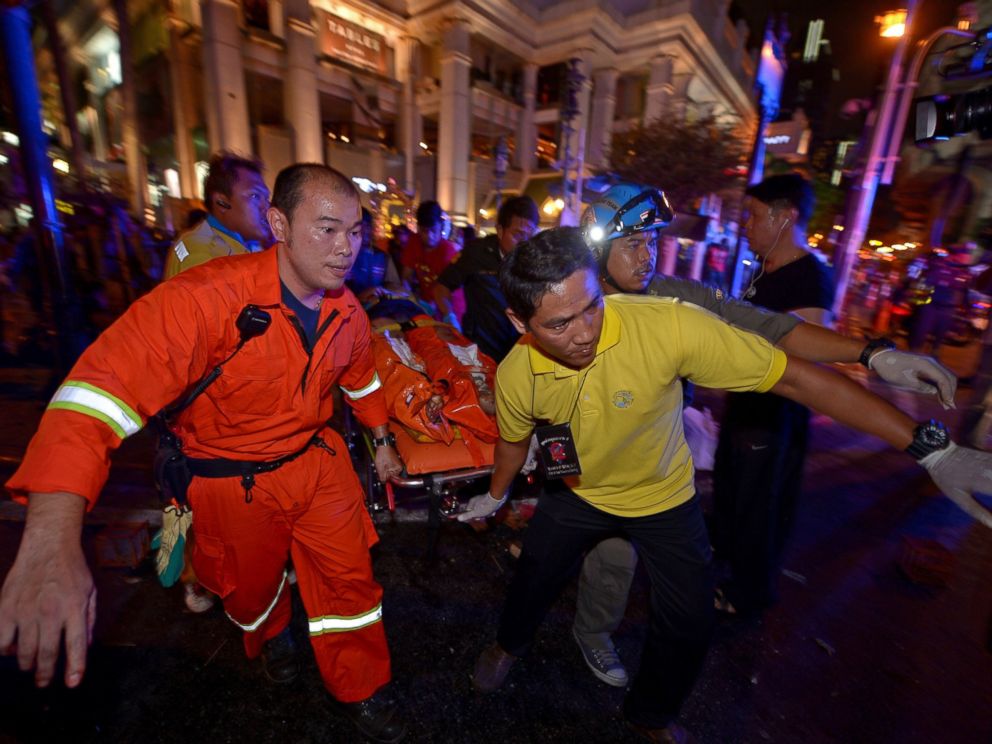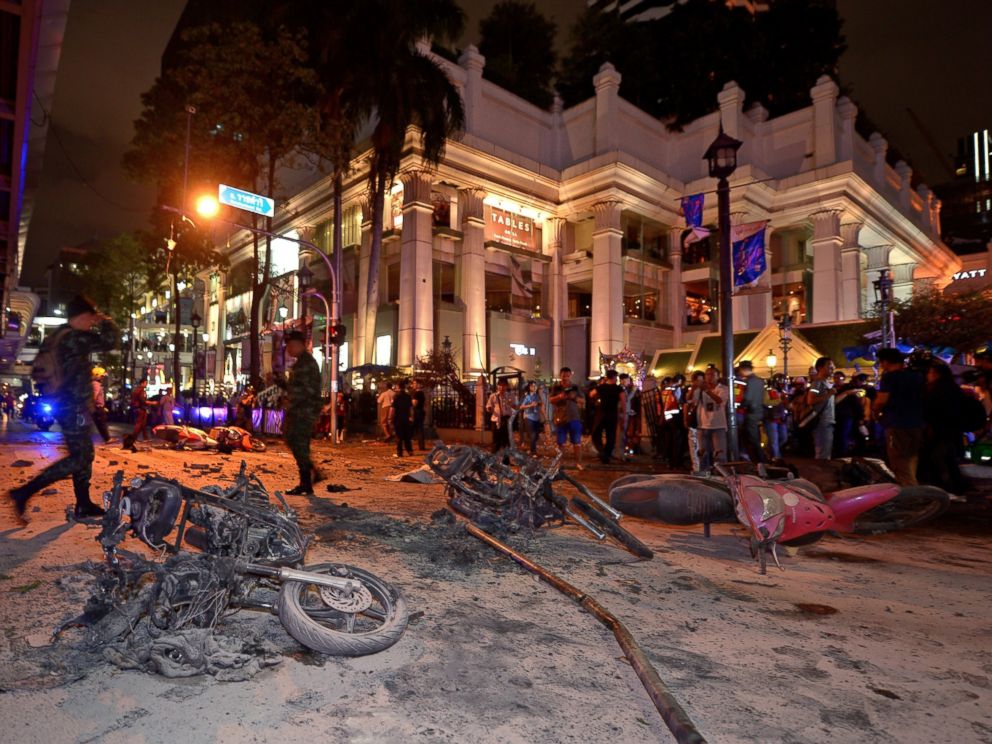 The first reports of the blast came shortly before 8 p.m. local time.
The Hindu shrine is located directly across from the five-star Grand Hyatt hotel and half a block away from both the Intercontinental Hotel and Holiday Inn.