— -- In a side wing of the now-closed National Museum in Damascus, two dozen young archaeologists are working quietly and methodically. They catalogue, photograph and then finally delicately pack artifacts that are thousands of years old into wooden crates to be stored in top secret storage facilities in Damascus and elsewhere.
They are part of the 2,500-person team from Syria's Department of Antiquities that has spent the past three years evacuating pieces from the country's national museums amid Syria's devastating war, now in its fifth year.
An estimated quarter of a million people have been killed and nine million have been forced to flee their homes. But also caught in the crossfire are ancient relics of Syria's heritage, the cradle of civilization that gave birth to the roots of western culture.
"It's not just Syrian heritage, it's humanity's heritage, it's your heritage," the Director General of Antiquities Maamoun Abdulkarim told ABC News. "You cannot separate all civilizations. Jewish and Christian and Muslim. You have one humanity civilization for all the people. It's our duty to preserve this together."
Visit ABCNews.com/VR for an immersive 360-degree virtual reality experience from inside Syria and watch the full story on "Nightline" tonight at 12:35 a.m. ET
There are some 16,000 items from the eastern city of Deir Ezzor being packed up on this day, including statuettes and medallions that are over 5,000 years old. As workers loaded the artifacts into trucks to evacuate them, they came under fire from advancing ISIS forces that would eventually take over most of the area. The antiquities were then quickly taken to a nearby base and flown in military planes to Damascus.
It's Abdulkarim who has been tasked by the Ministry of Culture to safeguard Syria's jewels of the past, and so for the past three years he and his team have been steadily emptying out the national museums in Syria's governorates and bringing the items back to Damascus, the seat of power and the most secure city in the country.
Visitors entering the gates of the National Museum on a busy Damascus avenue walk into a sculpture garden overflowing with statues, its benches filled with families and couples looking for a quiet moment.
But inside, the galleries are now closed. Eerily dark and quiet, the glass cases have been emptied and dark patches mark the walls where items have been pulled down.
"The cases [are] empty because we don't know what will happen tomorrow," Abdulkarim said. "If we have some mortars, fire, etc."
Abdulkarim repeatedly insists that his is not a political role, that he -– and his family -– have stayed to protect Syria's heritage.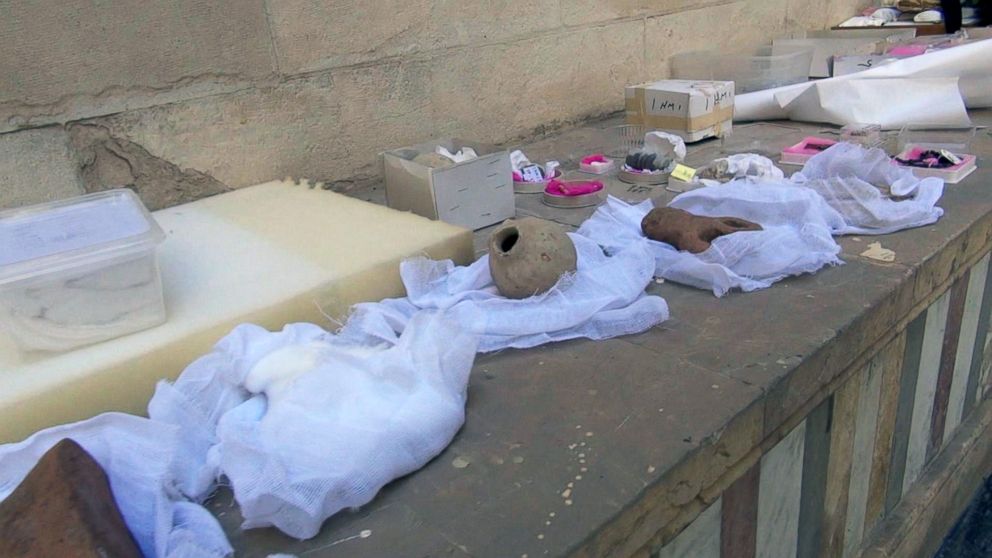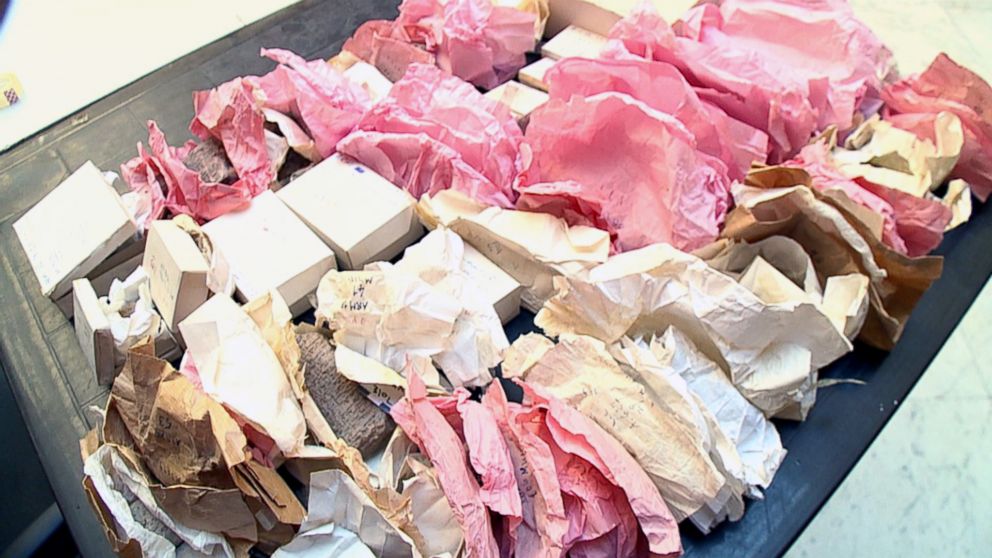 ISIS has gleefully posted videos online showing their militants and supporters taking sledgehammers to museums and archaeological sites in both Syria and Iraq. In May, they took the ancient city of Palmyra, home to a UNESCO World Heritage Site. In August, two of the city's most famous temples, both around 2,000 years old, were reduced to rubble after the walls and columns were lined with barrels of explosives.
In August, ISIS publicly executed Dr. Khaled Al As'ad, who was in charge of Palmyra's sites and treasures. He didn't flee when ISIS came in, and reportedly refused to pledge allegiance to the group and give up hidden artifacts.
Experts say the destruction that ISIS is filming and disseminating –- to the horror of the world -- is for propaganda. What ISIS isn't destroying, they -– or criminal gangs they allows to loot the areas -- have been selling on the black market, using the profits from the trade to fuel the fight. ISIS will sell licenses to diggers to loot areas, taking a percentage of the haul before the items are smuggled across the porous borders into Turkey or Lebanon and then on to Europe and the U.S.
"ISIS sees cultural heritage as an exploitable resource," said Professor Azm Al Azm, a Syrian archaeologist at Shawnee State University. "So ISIS loots what it can sell, ISIS will then destroy for propaganda purposes what it cannot sell."
Azm and Abdulkarim are former colleagues who now find themselves on opposite sides of the political battle but as the war shows no sign of ending, are in total agreement over the need to do whatever is possible to secure Syrian antiquities.
"At both sides of the divide you have people who go out there and risk their lives," said Azm. "This link is going to be what we need once this conflict is over... because then Syrians are going to have to look to these common areas."
"So in essence," he added, "saving Syria's past is about saving its future too."