— -- Authorities today began evicting immigrants from the cramped makeshift refugee camp dubbed the Jungle in the port city of Calais in northern France.
French Interior Minister Bernard Cazeneuve said 2,318 people were removed from the sprawling camp today, including 1,918 adults, who were sent to 80 refugee centers across France, and 400 unaccompanied children, who were taken to a temporary center in Calais.
It was a "first step" that proceeded "calmly and orderly," he said at a news conference this afternoon.
Officials are scheduled to bus away the remaining 4,000 or so camp residents by the end of the week.
French officials say there are about 6,500 migrants at the camp, but aid groups on the ground estimate there are more than 8,300 residents, according to The Associated Press.
The current incarnation of the Jungle arose after a center for displaced women and children opened in Calais in January of 2015, and the camp has raised humanitarian concerns over its squalid living conditions.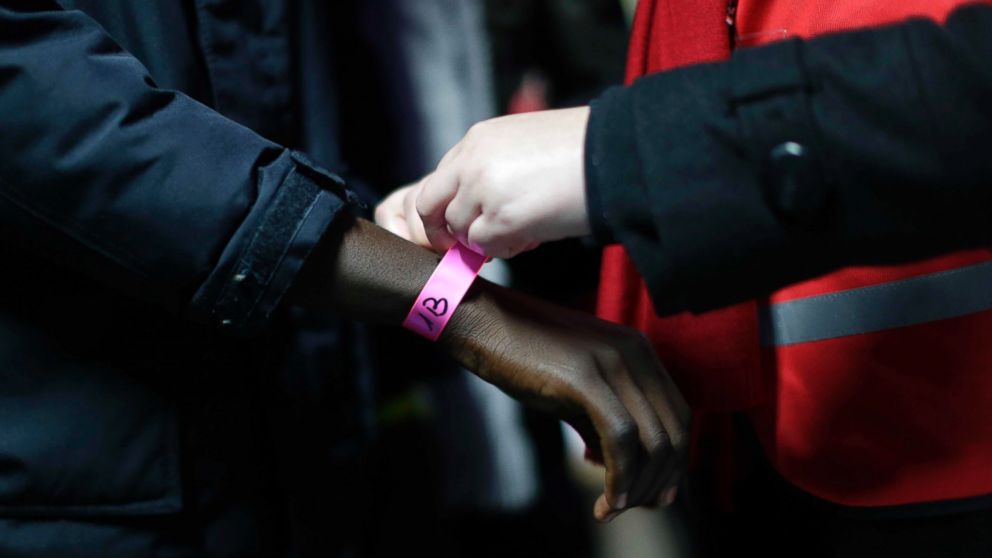 The U.K.-based aid group Help Refugees, which has workers in Calais, said in a statement earlier that 60 buses were provided by authorities to take 3,000 people to accommodation centers across France today. An additional 45 buses were scheduled to take 2,400 people out of the camp Tuesday, and 40 buses were slated to take 2,000 people out of Calais Wednesday
Aid groups and the U.N. High Commissioner for Refugees, the U.N. refugee agency, are especially concerned about the hundreds of unaccompanied child migrants who, the groups say, are at risk of exploitation, trafficking and violence.
Help Refugees said in a statement today that 49 unaccompanied children younger than 13 remain at the camp "amidst all the confusion and chaos."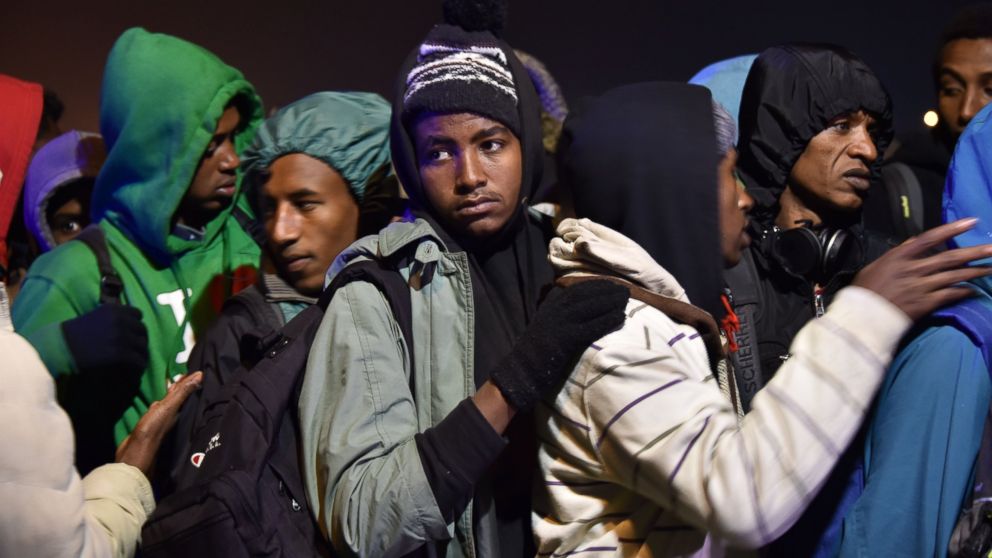 Human Rights Watch said in a statement this weekend that the governments of France and the U.K. are "failing unaccompanied children in Calais."
"The French and U.K. governments have a responsibility to find these children safe shelter before the camp is torn down," Helen Griffiths, a children's rights associate with Human Rights Watch, wrote on its website. "Children remain at risk of sexual exploitation, violence and trafficking."
Earlier this month the UNHCR commended France's decision to dismantle the camp in Calais, citing "appalling" living conditions but stressed the importance of taking into account the welfare of the camp's hundreds of unaccompanied children.
"It is also crucial to pay special attention to the estimated more than 1,200 unaccompanied or separated children in the Jungle, whose best interests have to be taken into account," UNHCR spokesman Adrian Edwards said in a statement.
"The Jungle site has been problematic for a number of years, and UNHCR has long recommended its closure," he added. "Living conditions are appalling, with the most basic shelter, inadequate hygiene facilities, poor security and a lack of basic services."