Good Samaritan describes rescuing 5 after Bahamas plane crash
The plane crashed into the ocean after encountering mechanical issues.
Keith Russell began his day with a trip to the airport to pick up some supplies. It ended with a scene that could have been pulled from an adventure movie when he rescued five travelers from an airplane submerged in the crystal-clear waters of the Bahamas.
A single-engine Piper PA-32 aircraft carrying five people crashed roughly 10 miles north of Andros, Bahamas on Thursday afternoon, according to the Bahamas' Aircraft Accident Investigation Authority.
The aircraft, which took off from San Andros Airport bound for West Palm Beach, suffered mechanical issues before the pilots ditched the craft in shallow waters, according to the Royal Bahamas Police Force.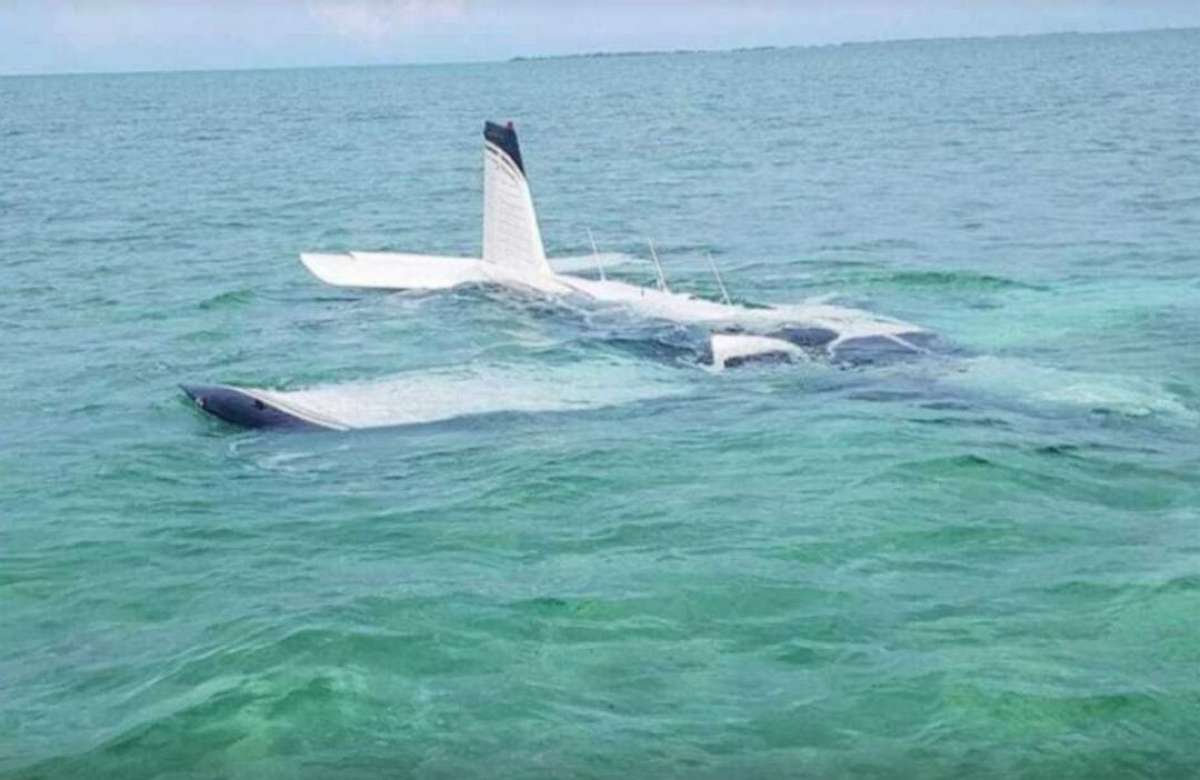 That's when Russell got involved.
While picking up supplies from the airport, Russell ran into a pilot who remembered that Russell owns a high-speed boat that might be able to reach the stranded travelers.
While officials from the Royal Bahamas Defense Force, Royal Bahamas Police Force and United States Coast Guard all participated in the search, Russell joined aboard his 18-foot center-console boat, powered by a 115-HP outboard.
"My goal was just to get out there to assess the situation and hope that I wasn't going out there to meet no bodies," Russell told ABC News.
Soon after launching his boat, Russell said he spotted a Coast Guard plane circling above shallow water.
"I see the Coast Guard circling and sure enough I got down there, and the plane was there in the water," he said. "The passengers and the pilot were on top of the plane with a life raft and everything was there."
To Russell's surprise, he found no mangled bodies or debris. Instead he found two pilots and three passengers resting atop the plane in good spirits. With its tail peaking above the water line, the Piper aircraft rested seemingly unscathed on the seafloor.
"Everybody was just sitting on top of the plane, and they were just happy to see me," Russell said about finding the two pilots and three passengers.
Russell then transported the five travelers to land, where he said they declined medical attention. The Volunteer Pilot Group, which operated the flight, said that the passengers and pilots were unharmed after the "emergency water landing."
The Volunteer Pilot Group is a Florida-based nonprofit that facilitates "charitable air transportation by connecting volunteer pilots with flight requests from passengers in need," according to the organization's website.
"I was just thankful that I was able to go out there and help. You know, at the end of the day, my goal was to try to do my best to save their lives," Russel said.
He added that helped the five travelers got to a local hotel, where they are resting ahead of another, hopefully drier, flight on Friday.
ABC News' Sam Sweeney, Jared Higgs, Rachel DeLima and Ellie Kaufman contributed to this report.