Guatemala has opened an investigation into possible negligence in the wake of Sunday's volcanic eruption, as the death toll continues to climb.
Guatemala's attorney general and head of the Public Ministry, María Consuelo Porras Argueta, announced in a statement Thursday that the probe will determine whether "the necessary protocols were activated to allow for prudent and timely decisions." Investigators will look into why communities were not warned to get out of harm's way.
The Volcan de Fuego, or Volcano of Fire, on Sunday spewed a fountain of scorching-hot lava and thick clouds of black smoke and ash that cascaded over several regions of the Central American nation, including the capital, Guatemala City.
Guatemalan government officials had been monitoring the volcano for hours before it erupted but did not send out an emergency evacuation alert until it was too late for many.
The 1,300-degree ash and molten rock traveled at speeds of more than 100 miles per hour down the 12,346-foot summit, blanketing entire communities at the foot of the volcano before residents could escape.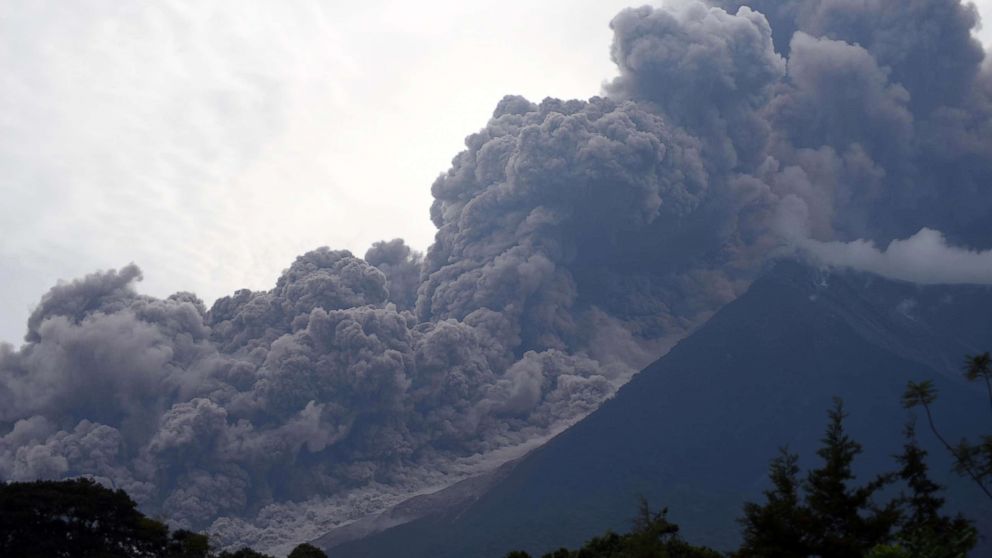 The volcano has erupted several times since then with mostly moderate explosions that spouted ashy plumes over 3 miles into the air and spewed more fast-moving volcanic matter, according to Guatemala's seismological, volcanic and meteorological institute.
The Volcan de Fuego, which is located some 25 miles from Guatemala City, is one of the most active volcanoes in the region. But locals said they've never seen an eruption as powerful as the one that occurred Sunday.
"We had gotten used to it because in the past it would just erupt and blow smoke, but really this was something unexpected," Rudy Gerardo Azcon told ABC News. "When I saw the smoke, I yelled at everyone to get out of here. I was alerting all of the people."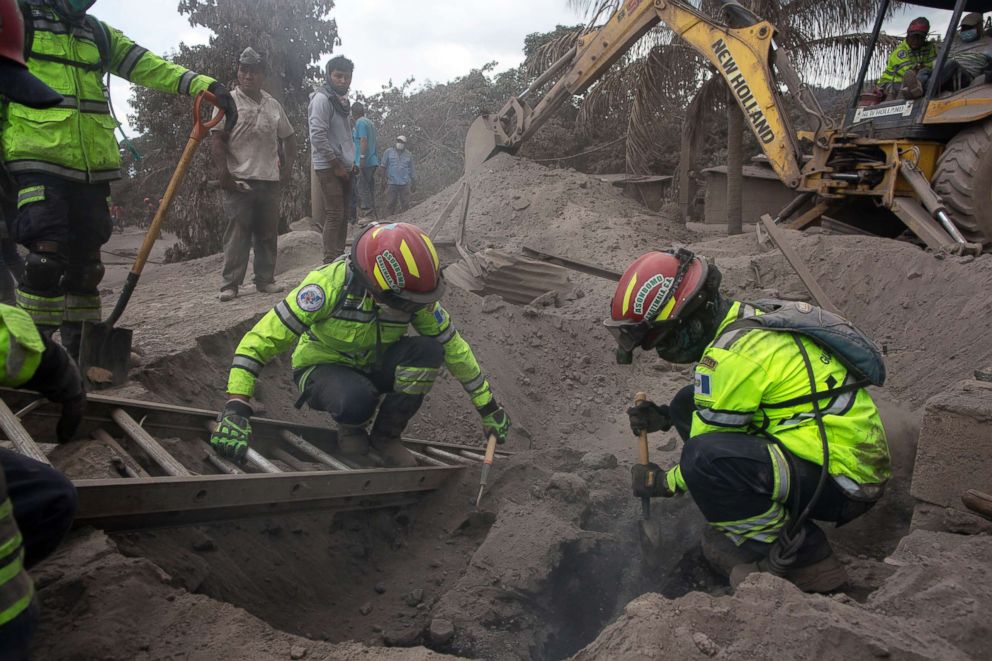 At least 109 people have been killed and dozens more were still missing Friday, according to Guatemala's National Coordination for Disaster Reduction. The death toll has continuously increased in the days since the natural disaster.
Meanwhile, some 12,407 people have been evacuated and 4,175 people have taken refuge in shelters, the disaster agency said Friday.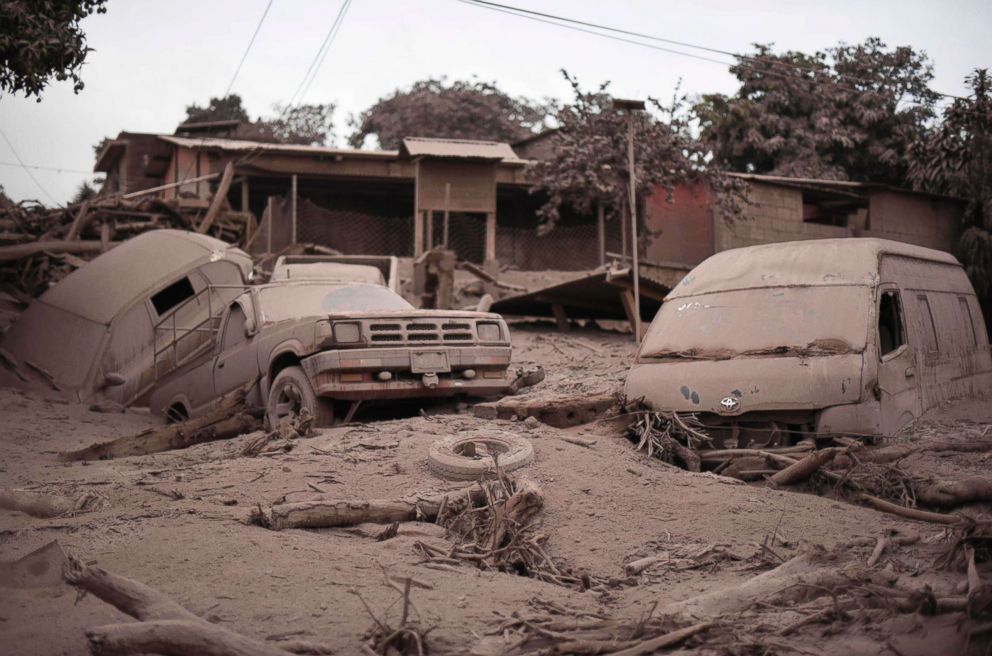 Harrowing images from the hardest hit areas showed entire communities buried in ash and lava, as rescue crews rushed to save people in charred homes and covered streets.
Rescuers in hard hats and with shovels continued Friday to dig through the disaster zone and search for the missing, though they conceded that the hope of finding survivors is fading.
Glendy Delfina Lopez told ABC News that 13 members of her family, including her two young children, were buried in the rubble of their home in the village of San Miguel Los Lotes.
"My entire family. They were in the house," Lopez said.
ABC News' Esther Castillejo, Aicha El Hammar, Bill Hutchinson, Alexandra Faul, Armando Garcia, Ben Gittleson, Joshua Hoyos, Victor Oquendo and Dominick Proto contributed to this report.