— -- Recent photographs taken inside Brussels Airport in Zaventum, Belgium, reveal the extensive damage and debris caused by last week's terror attacks.
Coordinated bombings at the airport and at a subway station in downtown Brussels killed at least 32 people and injured at least 270 others.
The haunting photos of the devastation inside the airport, apparently taken just one day after the attacks, were published today by Belgian newspaper Het Nieuwsblad.
The explosions shattered most of the windows at the airport departure hall and shards of glass were scattered outside.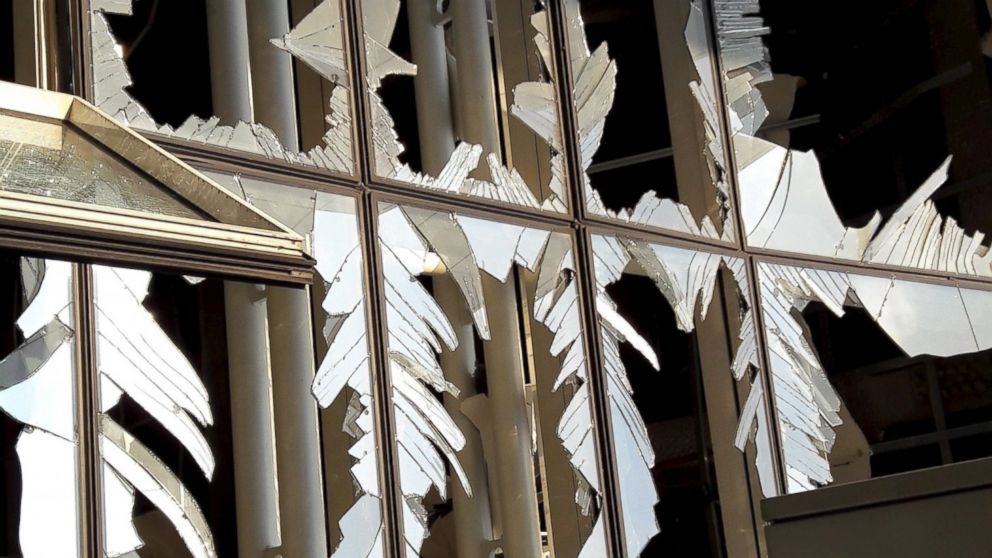 The hall was nearly unrecognizable by the bombings, filled with twisted metal beams, torn wall panels and crumbling chunks of sheetrock.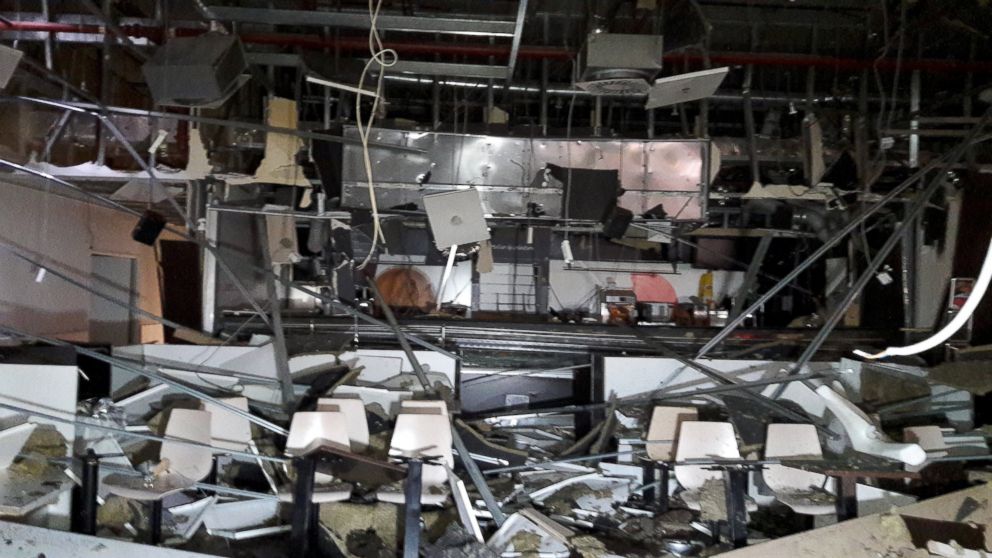 Ceiling tiles were knocked off by the force of the blasts, exposing wires that trailed above abandoned suitcases, shrapnel and other forgotten items and debris.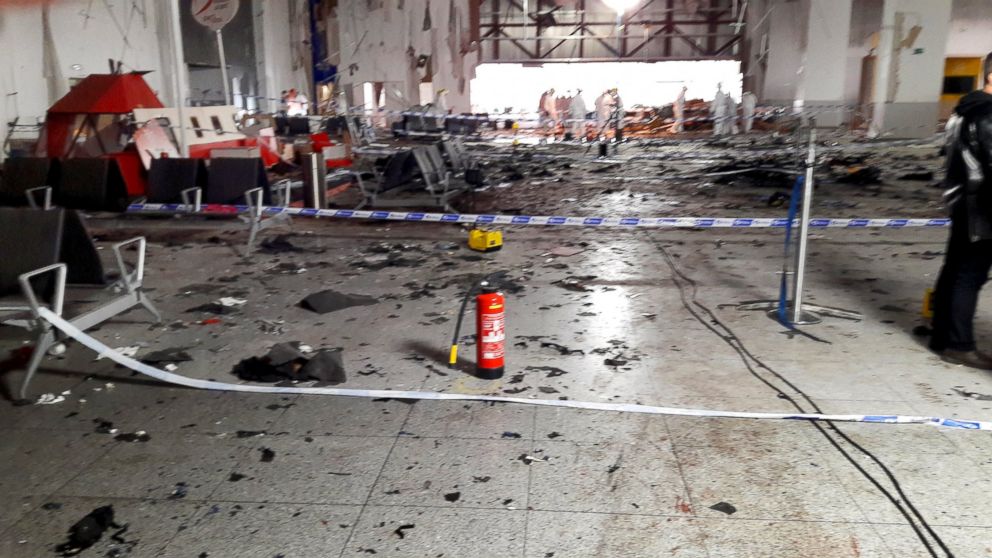 Survivor Ketevan Kardava said she was buying a ticket at the airport the morning of the attacks when she suddenly saw a "big black item" ignite before "everything filled with smoke."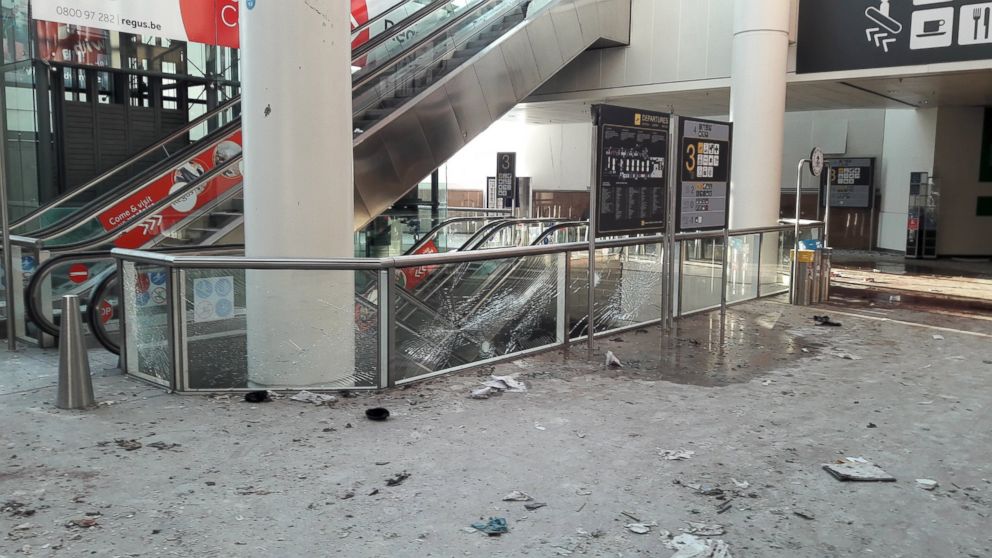 Passengers and personnel scattered and wept, Kardava said, adding that she saw people on the floor before hearing a second explosion.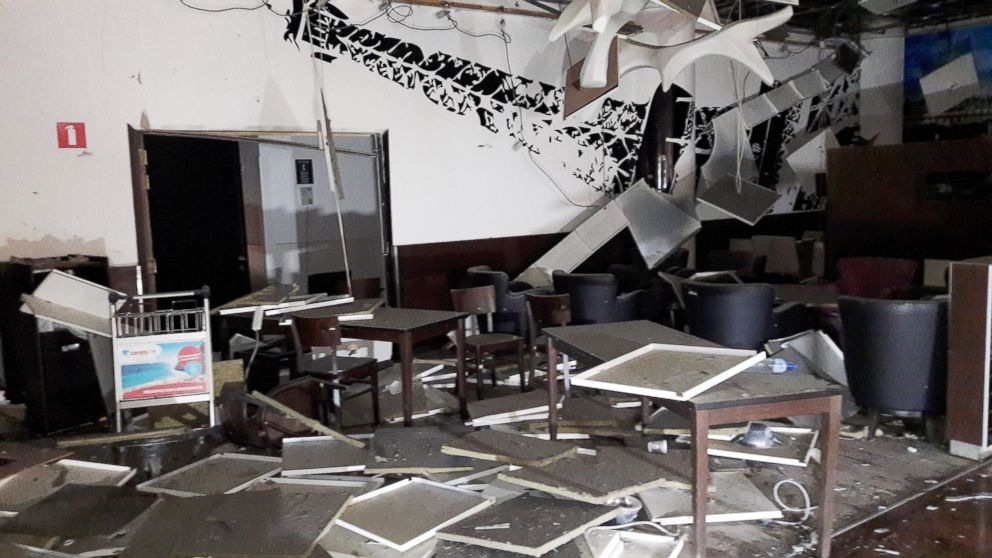 "It was such terrible sounds," she said.
Brussels Airport "has made an extensive analysis of the terminal infrastructure and of the various possible scenarios for a partial recommencement of its activities," it announced in a statement on Sunday. "When this partial restart will take place is not yet decided."