ROME -- Leading non-governmental organizations SOS Mediterranee and Doctors Without Borders (MSF) have announced that their migrant rescue ship Aquarius would resume patrolling the Mediterranean Sea off the coast of Libya.
The humanitarian groups insist their duty is to rescue migrants attempting to reach Europe from Libya and to stop more migrants from dying at sea -- even if Italy's new populist government has banned foreign NGO ships carrying rescued migrants from docking, or even refueling, in Italian ports this summer.
Unsafe and overcrowded vessels run by human traffickers continue to attempt the dangerous crossing carrying mostly poor and desperate migrants from Africa or the Middle East.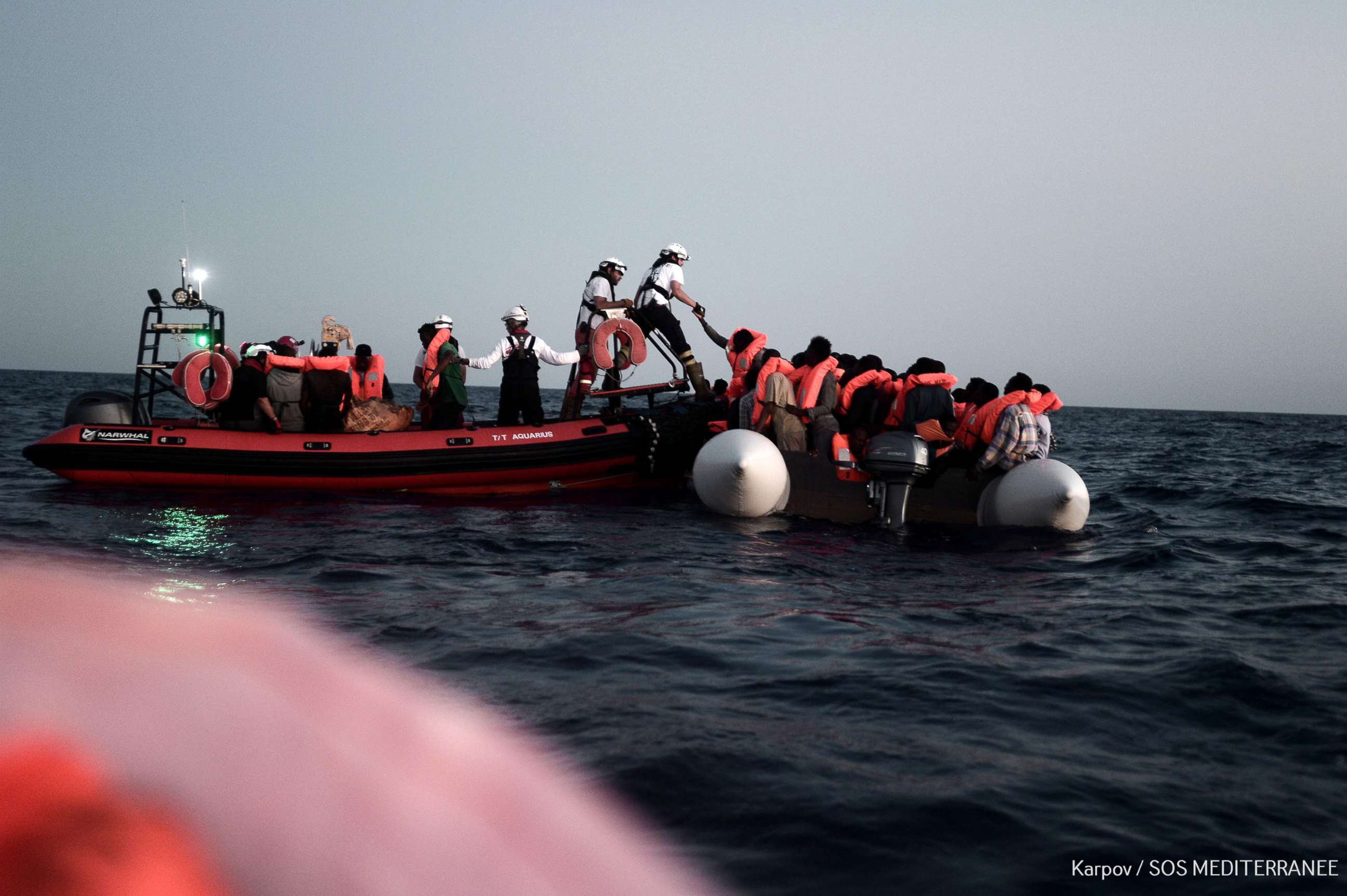 Since its 2011 uprising and ensuing instability, Libya has become one of the main transit points for migrations to Europe, with the majority of the migrants rescued at sea in recent years landing in Italy.
But Italy's new populist, coalition government, which took power this year, acted on its campaign promise and abruptly put a stop to what some right-wing politicians in Italy have called the NGOs' "taxi-service" to Europe.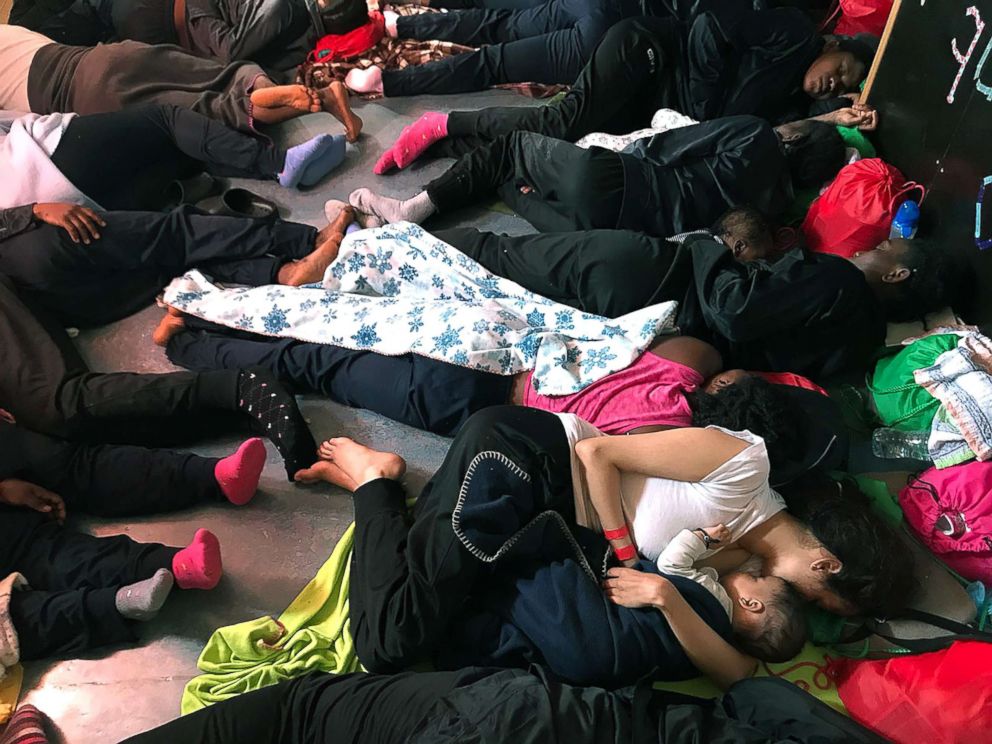 Officials in Italy have told Europe Union (EU) officials that Italy can no longer be the only country taking in non-European migrants arriving via Libya -- and that the burden needs to be shared among all EU countries.
More than 1,100 people have died in the central Mediterranean Sea since the start of this year, according to the International Organization for Migration (IOM).
Since Italy's ban on foreign NGO ships carrying migrants began in June, most foreign NGO migrant ships have moved off the Libyan coast to await new rules, according to Claudia Lodesani, president of the Italian chapter of Doctors Without Borders. Lodesani said that nearly two-thirds of 1,100 deaths this year have occurred since June.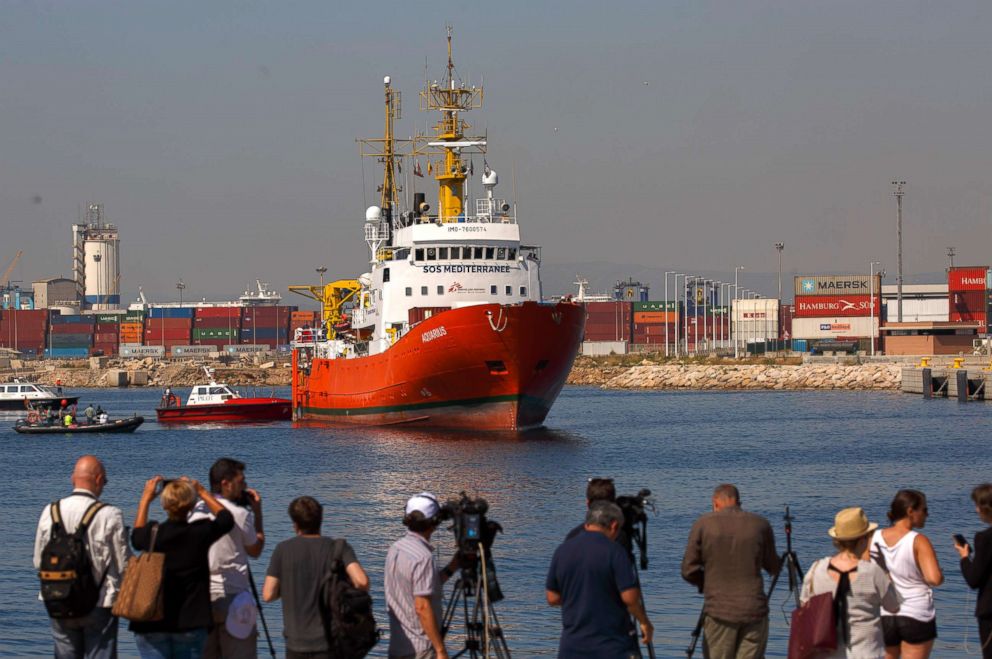 The Aquarius ship found itself at the center of a diplomatic dispute between Italy and Malta in June, after Italian officials refused to allow Aquarius -- carrying 629 migrants it had picked up off the coast of Libya to dock at any Italian port -- as Aquarius had always done in the past.
Italian officials told the ship's crew to take the migrants to Malta.
Malta refused to let the ship dock and after much discussion among EU nations the ship -- accompanied by Italian coast guard ships -- was given orders to head for the Spanish port of Valencia, where the migrants were finally allowed to leave the ship.
From the start of its migrant rescue mission at sea mission in February 2016 until June, Aquarius has saved 29,318 people from drowning off the coast of Libya, according to officials with the NGOs.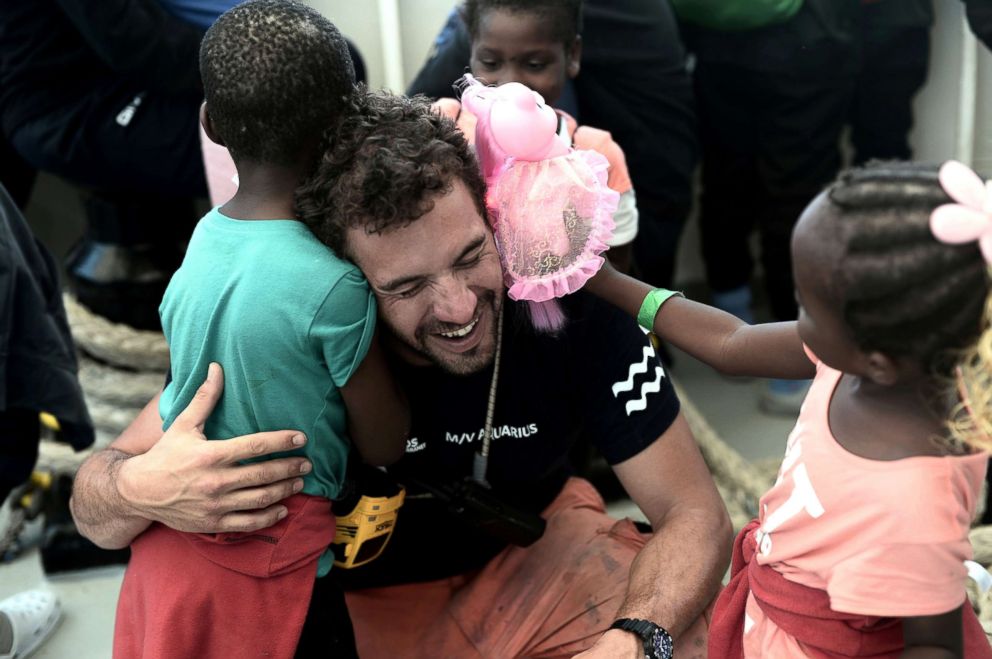 With no EU plan yet in place and Italian authorities' ongoing port ban, a similar dispute is expected to arise the next time Aquarius rescues migrants.
In order to forestall another such crisis, Aquarius' crew has prepared the ship to care for migrants for longer periods of time at sea, while awaiting permission to dock in Europe, said SOS spokesperson Nicola Stalla, coordinator of SOS Mediterranee's search-and-rescue missions. Stalla said that his group is confident that they are operating within the boundaries of international law.
Italy's new interior minister, Matteo Salvini, leader of the anti-migrant League party, has been particularly critical of the foreign NGO ships rescuing migrants -- and triumphant about the recent decrease of migrants arriving in Italy.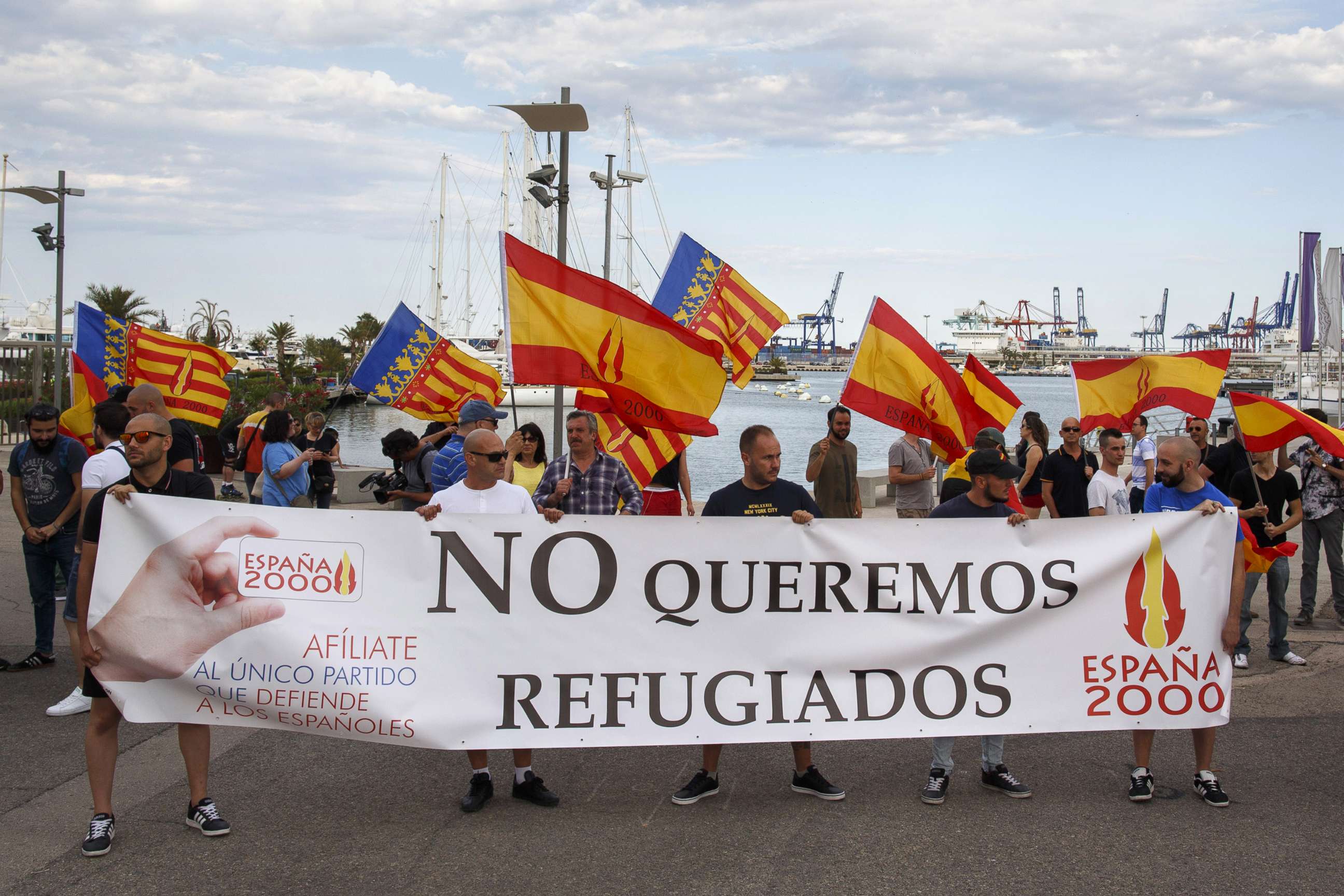 Yet the number of migrants arriving in Italy had significantly decreased before the new government took power this year -- due to a combination of stepped-up European aid and Italy's work with the Libya's coast guard, which is now playing a more active role in policing its coasts.
In the last few days, more than 570 migrants bound for Europe were intercepted by the Libyan coast guard and returned to migration centers on the island. Over 10,000 have been intercepted and taken back to Libya this year, the Associated Press has reported.
Officials with the United Nations Refugee Agency said this week that the agency is investigating possible violations of international law involving the return to Libya of 108 migrants rescued at sea by an Italian-flagged merchant ship.
Italy's interior minister refuted the accusations, saying that the Italian coast guard was not involved, and that the rescue was coordinated by the Libyan coast guard.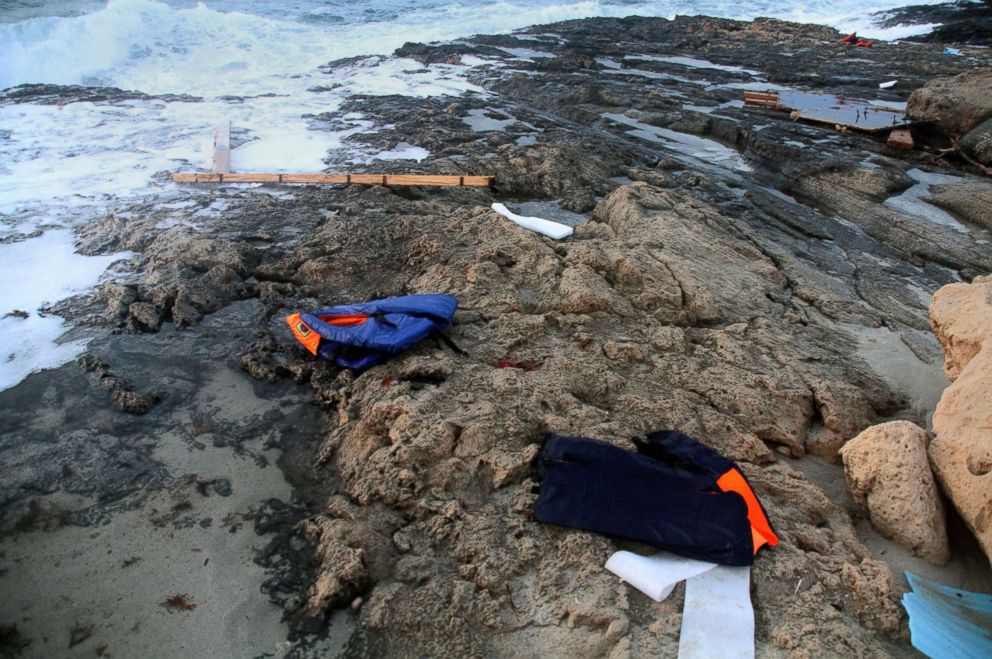 The U.N. High Commissioner for Refugees in Italy -- along with the NGOs operating rescue missions at sea -- insist that Libya is not a secure port and that any such transfer of migrants is a violation of international law.
Representatives of both SOS and the Italian chapter of Doctors Without Borders aid groups stress that they will never hand over any migrant they rescue to the Libyan coast guard, or allow them to be transferred back to Libya -- a country the groups do not consider a "place of safety."
The groups' officials describe migrants in Libya being held in inhuman condition, and showing signs of torture and starvation, when they are rescued at sea.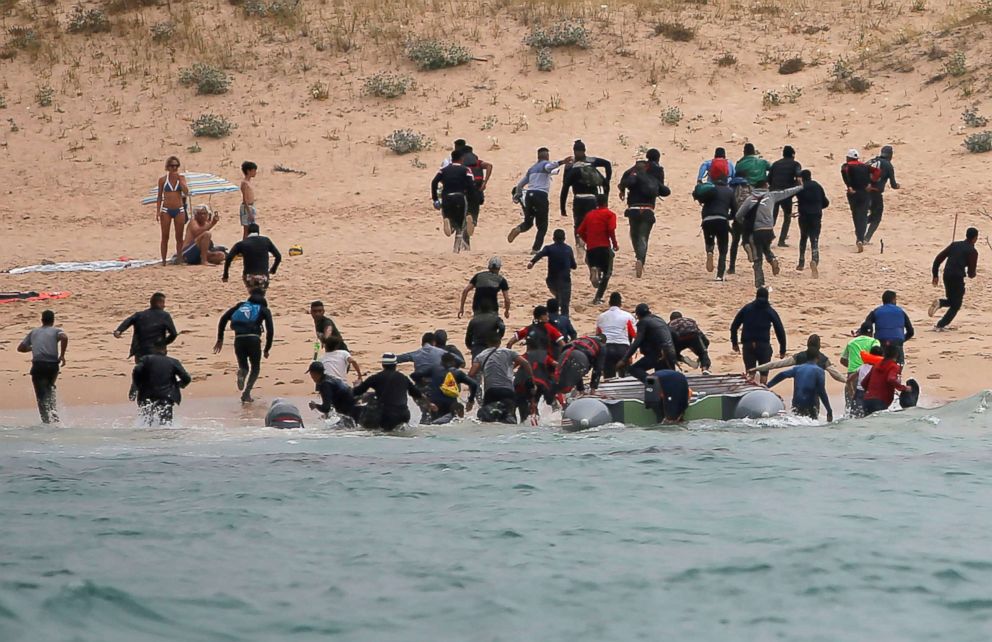 Italy's port ban has forced migrants to search for new routes to reach Europe, and news reports this summer indicate that migration flows across the Mediterranean Sea are moving westward towards Spain.
There has been a significant increase in smuggling boats crossing the Strait of Gibraltar from Morocco to Spain, according to the Associated Press. Nearly 23,000 migrants have made that crossing so far this year.
Spain has asked for more aid to deal with the problem and on Wednesday the Spanish Foreign Minister announced that the EU had allocated 55 million euros ($64.2 million) to help manage the increase of migrants arriving in Spain, mostly from Morocco.