No serious injuries, 1 missing as Boeing 737 lands in ocean near Micronesia
A Boeing 737 appears to have come up about 150 yards short of a coastal runway.
Authorities say one person is unaccounted for after initially saying all 47 people on board a flight to Micronesia that crash landed in the ocean were safe.
No serious injuries were reported among those traveling on a Boeing 737 that landed about 150 yards short of a runway off the coast of Micronesia, according to the Federal Aviation Administration.
Air Niugini, the official state airline of Papua New Guinea, confirmed in a statement that the aircraft "landed short of the runway whilst landing at Chuuk Island of the Federated States of Micronesia this morning."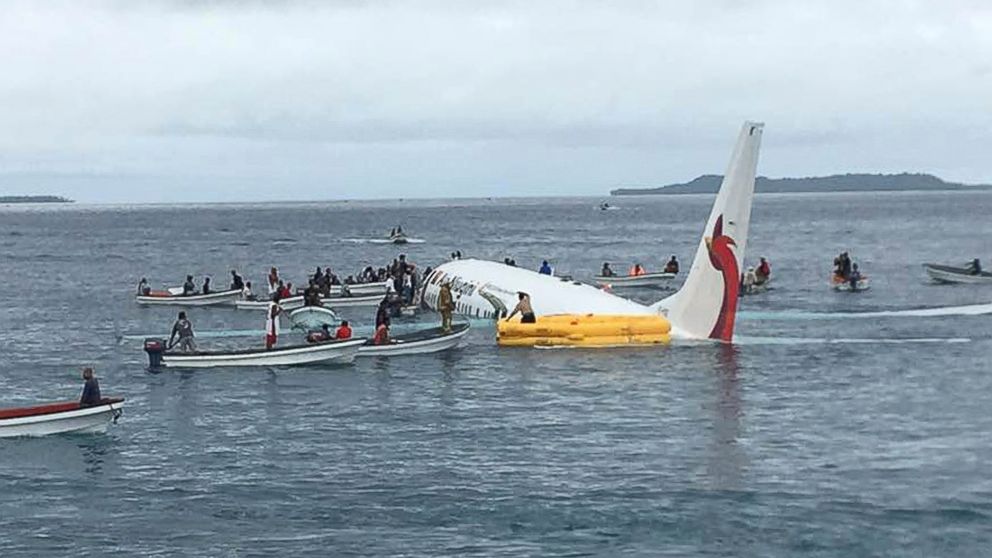 Air Niugini said in a release Saturday that one man was unaccounted for and it was working with local authorities to located him. No further details were given.
The airline had said Friday that everyone on board the flight was able to get off safely.
"Air Niugini can confirm that all on board were able to safely evacuate the aircraft," the statement continued. "The airline is making all efforts to ensure the safety and immediate needs of our passengers and crew. Further information will be provided as it becomes available."
The jet contained 35 passengers and 12 crew members, according to Jimmy Emilio, the airport manager of Weno International Airport in Chuuk. An earlier FAA report said 46 people were aboard.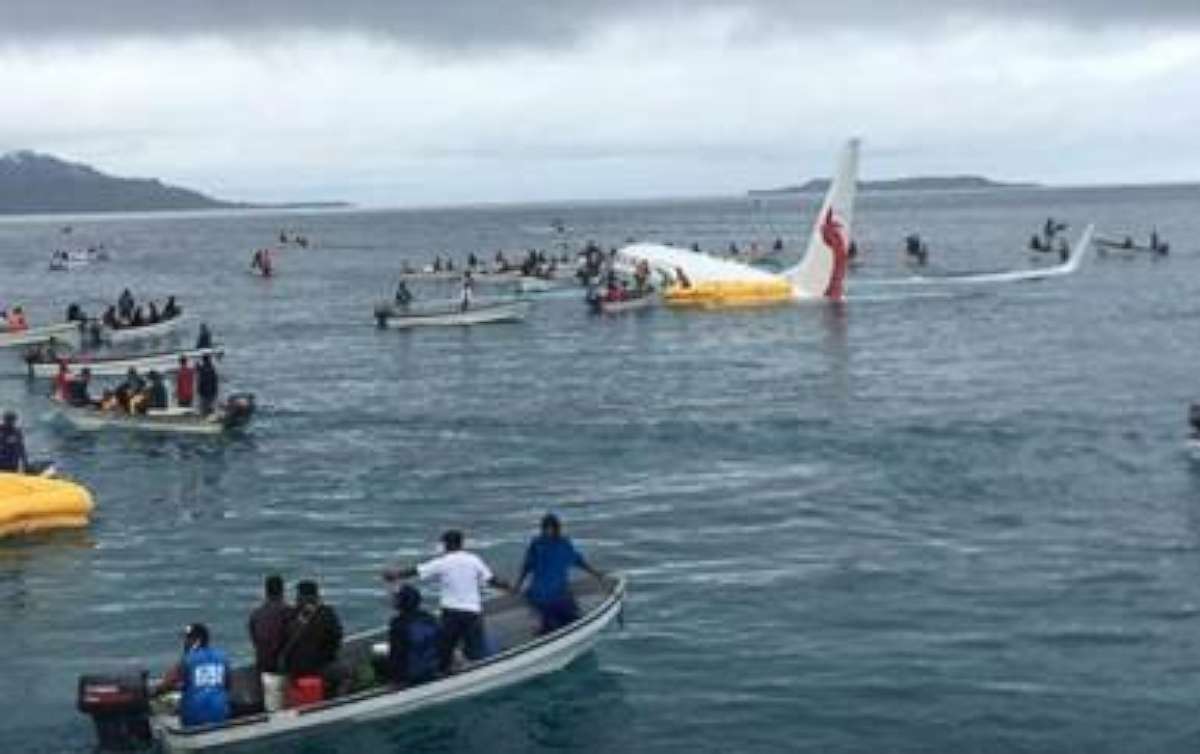 The flight from Pohnpei, Micronesia, to Chuuk usually takes about one hour.
Authorities are investigating the incident.