President Donald Trump addressed the nation Wednesday hours after Iran launched missile strikes on two bases in Iraq where U.S. forces were stationed, de-escalating the crisis by threatening additional "punishing" sanctions on Iran but not immediate military retaliation.
"Iran appears to be standing down which is a good thing for all parties concerned," Trump said, as Vice President Mike Pence, Secretary of State Mike Pompeo, Defense Secretary Mark Esper and the Joint Chiefs stood behind him.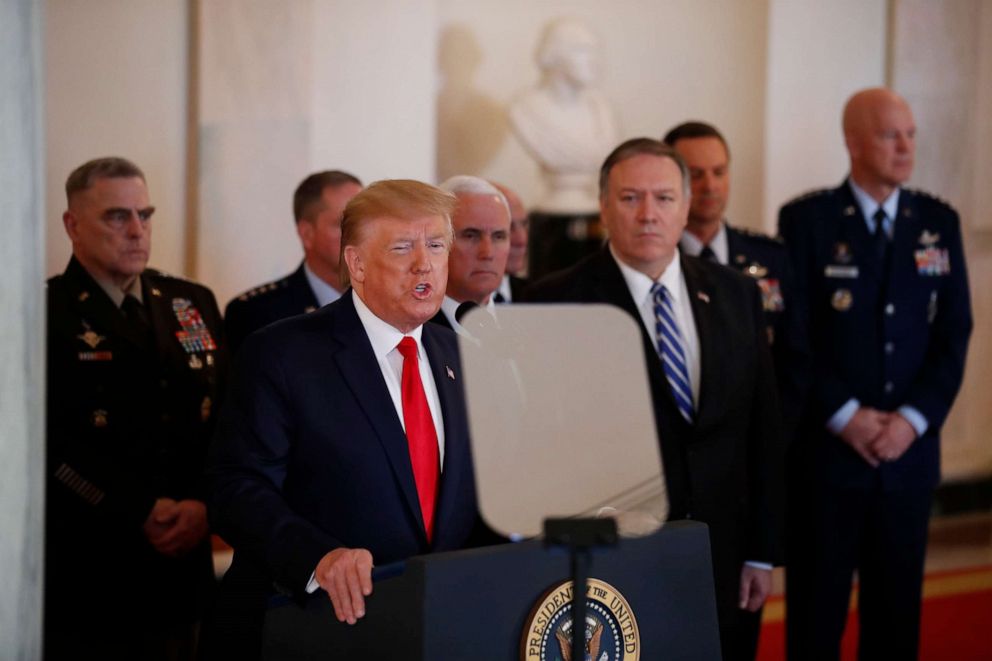 "I'm pleased to inform you the American people should be extremely grateful and happy," he said. "No Americans were harmed in last night's attack by the Iranian regime."
Only minimal damage was sustained, he said, thanks to "an early warning system that worked very well."
Saying Iran will not be allowed to get a nuclear weapon, Trump struck a conciliatory tone about new negotiations over a nuclear deal, saying, "we must all work together toward making a deal with Iran that makes the world a safer and more peaceful place."
He ended by saying "the United States is ready to embrace peace with all who seek it."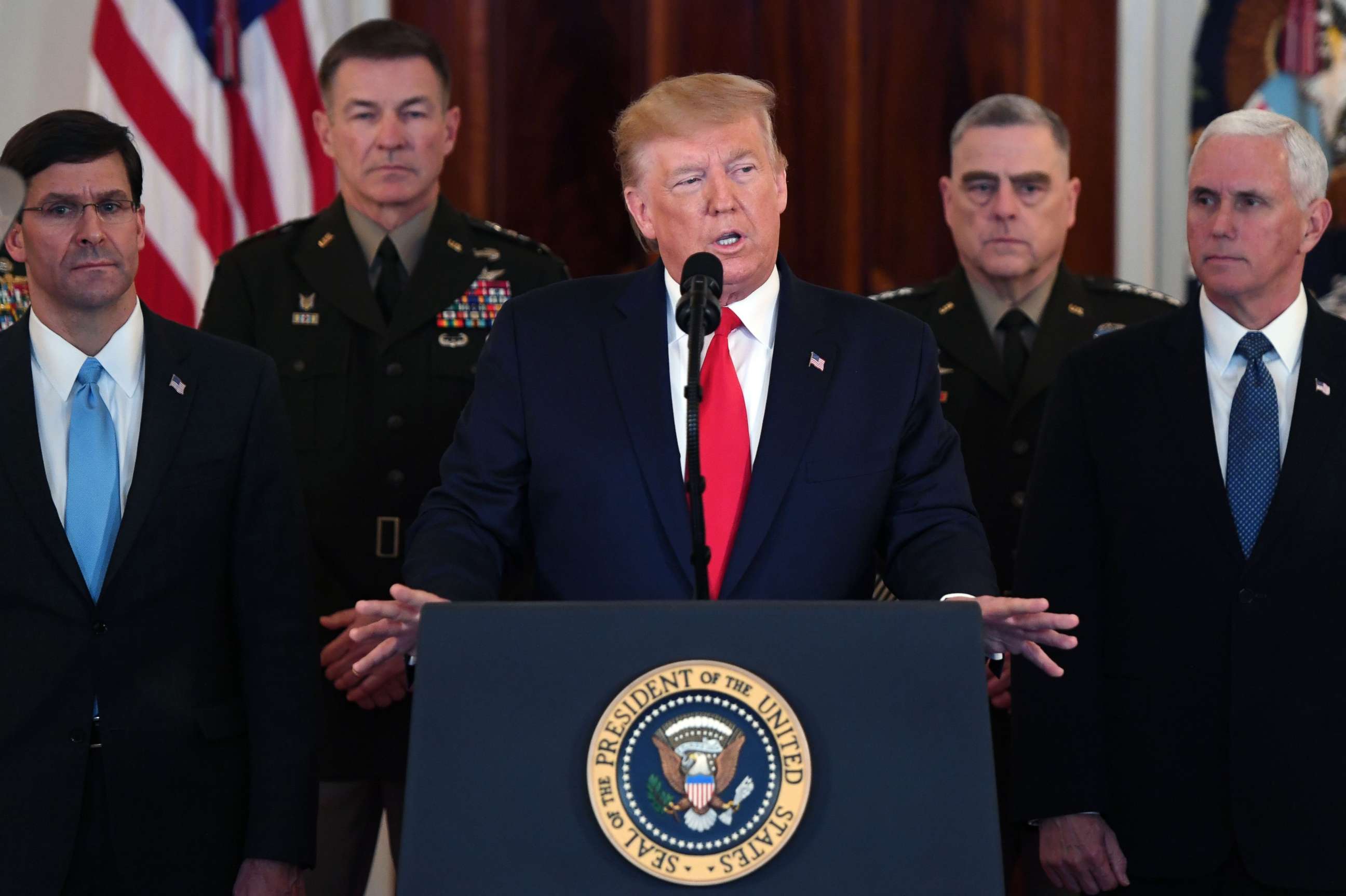 The president spoke after Iran's supreme leader said his country's missile strikes had "slapped" the U.S.