Israeli rabbi under fire for calling black people 'monkeys'
The chief rabbi of the Sephardic community used two slurs in his speech.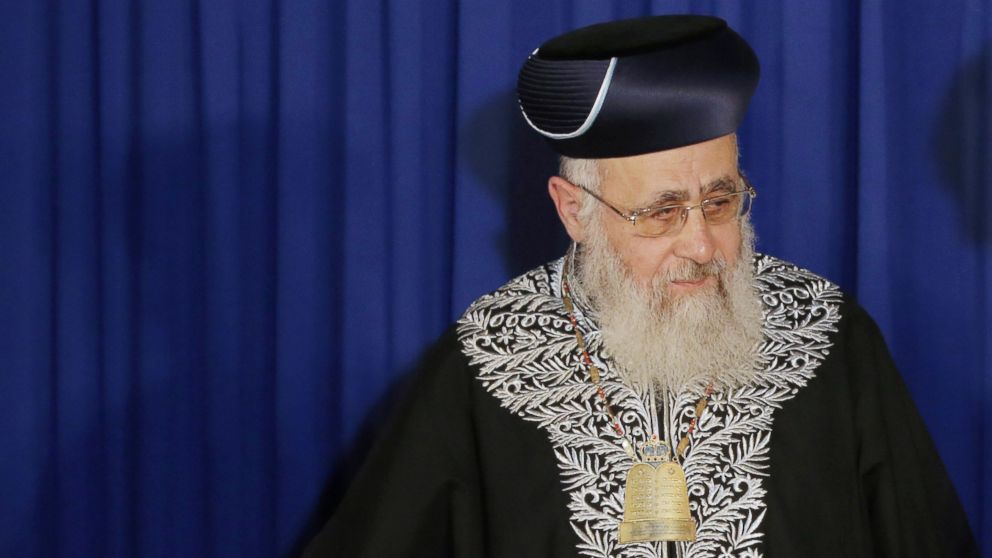 TEL AVIV, Israel -- Israel's Sephardi chief rabbi Yitzhak Yosef is the subject of sharp criticism today, following his last weekly sermon when he compared black people to monkeys as he explained the blessing of blooming trees during the Hebrew month of Nisan.
Footage of his sermon was posted by the Israeli news site Ynet. In the video, the rabbi talks about black people in the streets of America whose parents are white, then calls the black son of a white couple a monkey. He also uses the Hebrew word "kushi" to describe black people, which is widely considered a racial slur in Israel.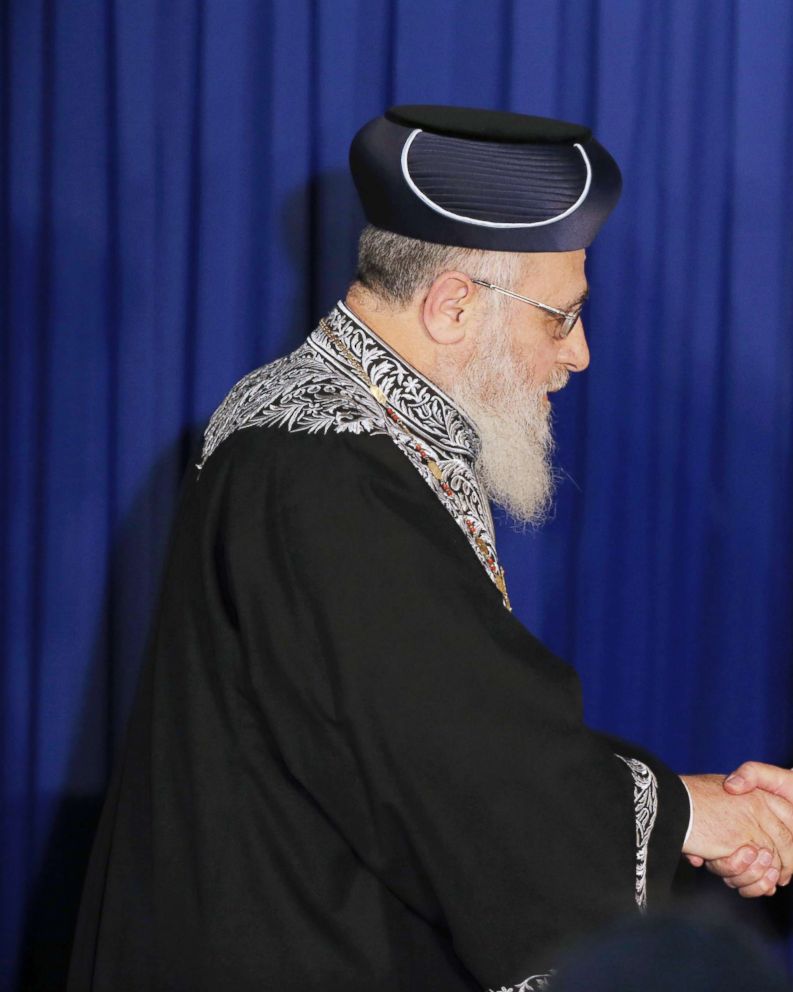 The office of the rabbi responded saying that Yosef was quoting from the Talmud, the book of Jewish laws and traditions.
The Anti-Defamation League, a New York-based Jewish advocacy group that works to combat anti-Semitism and racism around the world, tweeted that the comment was "utterly unacceptable."
A member of the Israeli Knesset, Pnina Tamano-Shata, the first ever Israeli parliamentarian of Ethiopian origin, told Ynet that she finds Yosef's comments "degrading." She reminded the rabbi that his father and another of Israel's chief rabbis, the late Ovadia Yosef, supported the immigration of Ethiopian Jews, who are black, to Israel.
Pro-Palestinian activist group BDS South Africa issued a statement claiming the "vile" comments are an example of Israel's treatment of African asylum seekers and its Palestinian neighbors, "The Israeli Rabbi's views are vile but, sadly, also a reflection of Israel's ongoing and wide-spread racism against Africans as well as the indigenous Palestinian people."
Israel has two chief rabbis, one heading the Sephardi community that includes Jews who had immigrated to Israel from Arab countries in the Middle East and North Africa, the other heading the Ashkenazi community comprised of Jews who have mostly emigrated from Europe.