LONDON -- Israel's controversial judicial overhaul plan pushed by Prime Minister Benjamin Netanyahu has been delayed until the parliament's next legislative session.
Netanyahu spoke in a national address Monday evening, saying he was "not ready to divide the nation in half."
"I decided to suspend the vote on the second and third readings of the law in this session of the Knesset, in order to try and reach an agreement on the legislation during the next Knesset," Netanyahu said, translated from Hebrew, referring to the Israeli parliament.
Earlier in the evening, the powerful leader of the far-right party that was critical in bringing Netanyahu back to power late last year announced the delay.
"I agreed to remove the veto for the postponement of the legislation, in exchange for Prime Minister Benjamin Netanyahu's commitment that the legislation will be brought to the Knesset for approval in the next session, if no agreements are reached during the recess," Minister of National Security Itamar Ben-Gvir, the leader of the Jewish Power party, said in a statement.
Opposition leader Yair Lapid said in a statement about the pause, "If the legislation really does stop, genuinely and totally, we are ready to start genuine dialogue at the President's Residence. The State of Israel is injured and hurting. We don't need to put a plaster over the injuries but to treat them properly."
The White House also welcomed the delay, with press secretary Karine Jean-Pierre saying, "We welcome this announcement as an opportunity to create additional time and space for compromise. A compromise is precisely what we have been calling for, and we continue to strongly urge Israeli leaders to find a compromise as soon as possible."
Protesters had stormed Israel's streets overnight, as thousands voiced their opposition to a controversial justice reform bill and the prime minister's decision to fire the defense secretary who spoke out against it.
Netanyahu on Sunday unceremoniously dismissed Yoav Gallant a day after Gallant called for a halt to the planned overhaul of Israel's judiciary that has fiercely divided the country. Military and business leaders have also spoken out against the plan.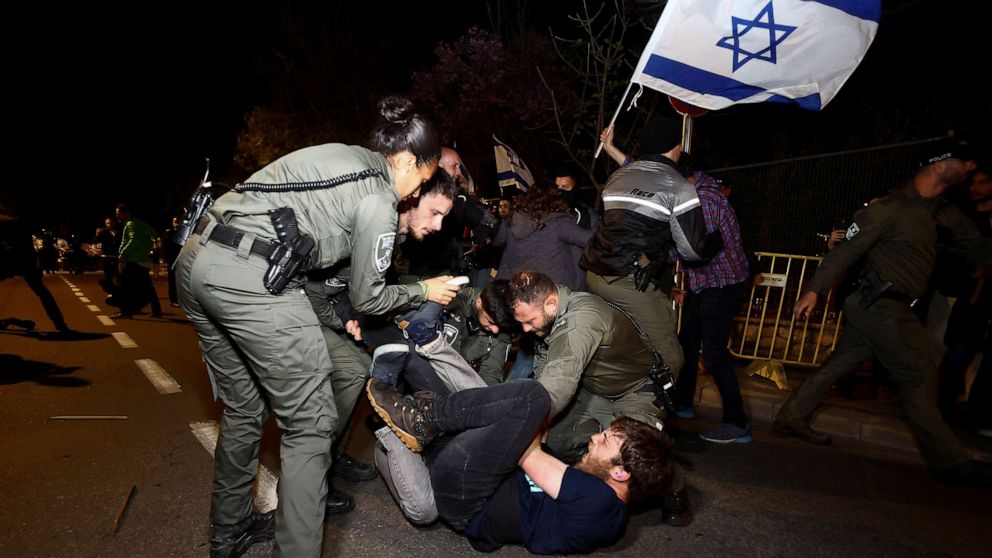 Netanyahu's office announced Gallant's firing in a terse statement, saying "Prime Minister Benjamin Netanyahu has decided, this evening, to dismiss Defense Minister Yoav Gallant." The prime minister's office did not provide further details.
Gallant, a former army general, is a senior member of Netanyahu's ruling Likud Party. On Saturday, he called for a pause in the controversial legislation until after next month's Independence Day holiday, citing the threat to Israel's national security.
After a night of protests, including police water cannons shot at demonstrators, thousands gathered on Monday morning outside the Knesset, where Israel's parliament meets. Many more assembled in central Tel Aviv, where a massive rally had been planned.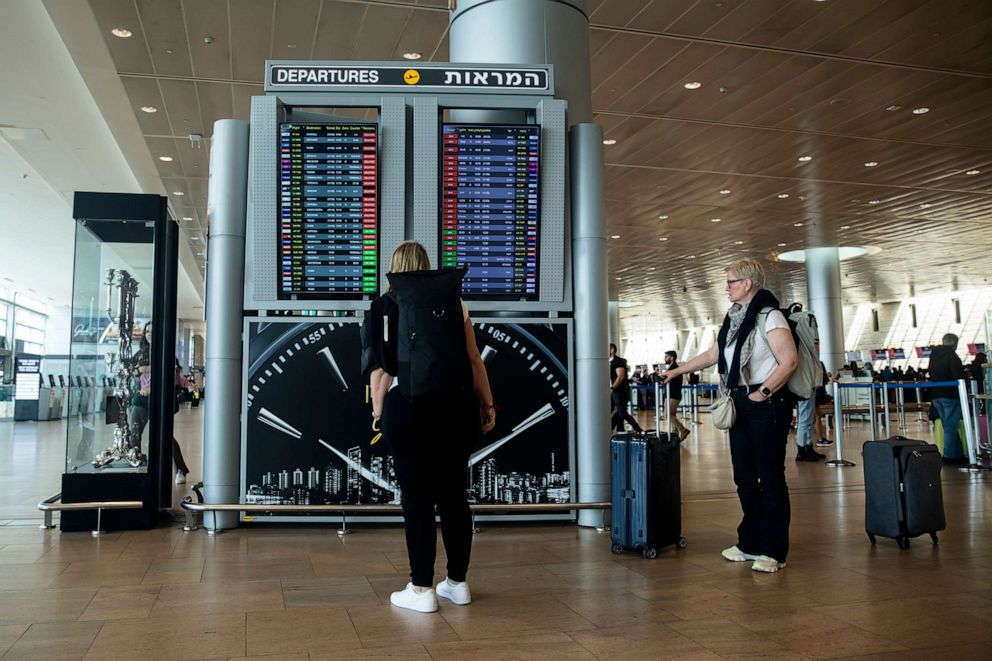 Ronen Bar, the head of Israeli's intelligence operations, arrived at Netanyahu's home in Jerusalem just after midnight on Monday as protests continued outside.
Ben Gurion Airport, the country's main international airport, halted all departures on Monday, as Histadrut, the country's largest trade union, protested against the planned reforms. Arrivals will continue to land at the airport, although as many as 35,000 people were expected to have their travel disrupted.
Netanyahu crossed all the "red lines" on Sunday night, Histadrut's leader, Arnon Bar-David, said in a statement posted to Facebook on Monday, according to a translation. He called for an "historic" strike to begin on Monday.
The head of the main Israeli labor union said they will end the general strike in response to Netanyahu's pause.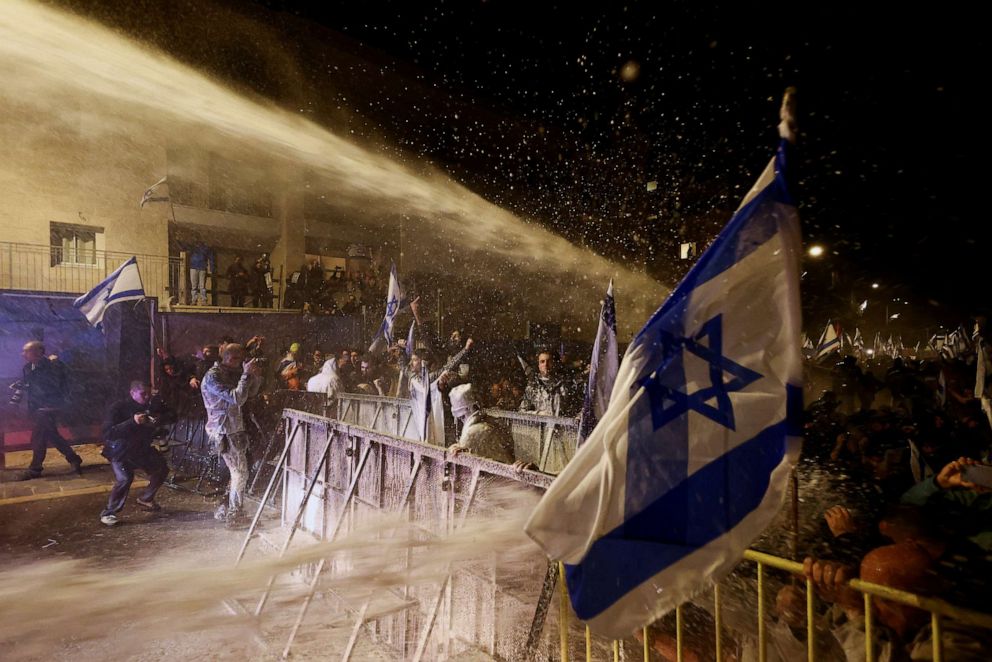 The strike action extended to hospitals, cafes and shopping centers, with many remaining closed on Monday morning. The country's stock market was set to be closed on Tuesday.
Washington urged Israeli leaders to find a compromise, with White House National Security Council spokesperson Adrienne Watson saying in a statement that the White House was "deeply concerned by today's developments out of Israel, which further underscore the urgent need for compromise."
"As the president recently discussed with Prime Minister Netanyahu, democratic values have always been, and must remain, a hallmark of the U.S.-Israel relationship," Watson said.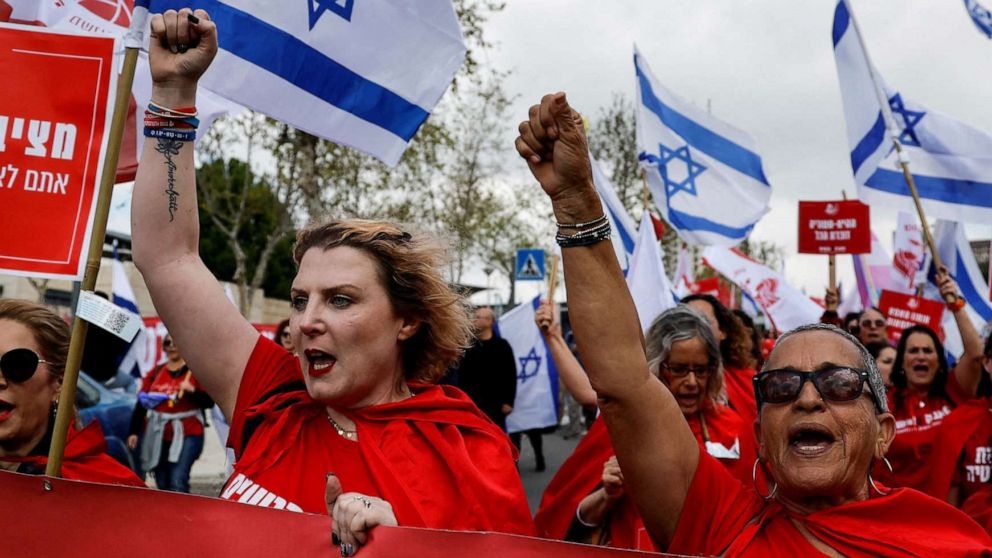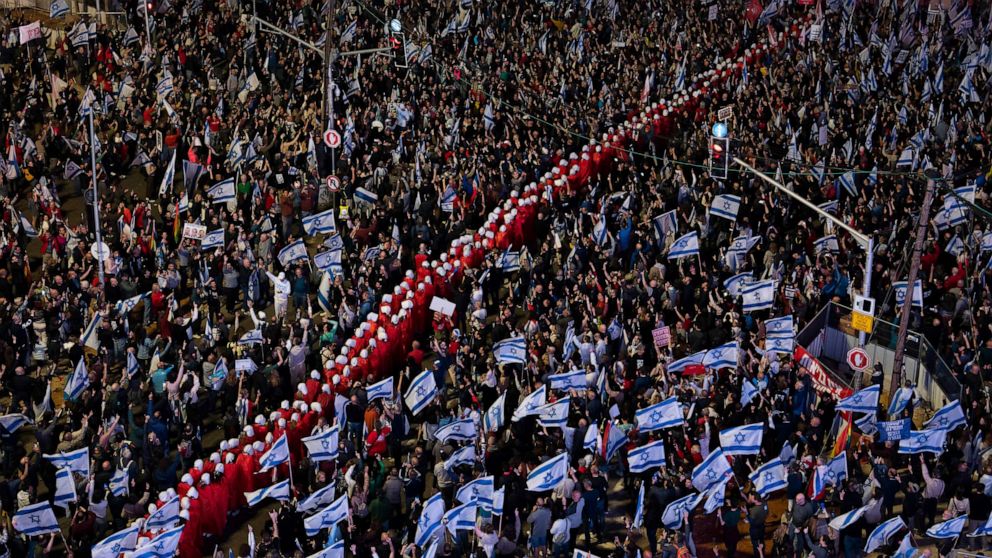 Protests have simmered in Israel for months, since the planned changes were rolled out in December. Under Netanyahu's reforms, Knesset lawmakers would be able to override decisions made by the country's supreme court, a change that's seen by many as a move to consolidate power.
The prime minister and President Joe Biden discussed the changes on a March 19 phone call.
Biden at the time told Netanyahu that "democratic societies are strengthened by genuine checks and balances, and that fundamental changes should be pursued with the broadest possible base of popular support," the White House said.
Two prominent Israeli lawmakers came out against Netanyahu's judicial reforms as protests continued in Jerusalem and Tel Aviv.
Aryeh Deri, one of the founders of the Shas political party, called on Netanyahu to pause the judicial reforms early Monday morning, according to local media reports.
Miki Zohar, minister of Culture and Sports, said early Monday morning that while the "reform of the judicial system is necessary and essential … when the house is on fire, you don't ask who is right," according to a translation.
"If the prime minister decides to stop the legislation in order to prevent the rift created in the nation, we must support his position," Zohar said.
ABC News' Joe Simonetti, Edward Szekeres, Ellie Kaufman, Nasser Atta, Bruno Nota and Jordana Miller contributed to this report.