Italy's government is on full alert following a national problem: skyrocketing Pasta prices.
Italy's Minister of Enterprise and Made in Italy, Adolfo Urso, chaired an emergency meeting on Thursday, convening government officials, trade and consumer association representatives and distributors, for crisis talks to discuss soaring pasta costs, which have seen the Italian staple rise by more than double the rate of inflation, according to data from the European Central Bank.
The Rapid Price Alert Commission met for the first time since its establishment in March in Rome's Palazzo Piacentini on Thursday, according to Italian outlet ANSA.
The price of pasta rose for two consecutive months, by 17.5% in March followed by a 16.5% rise in April – when compared to the same periods a year earlier, according to the Italian National Institute of Statistics.
This is despite the falling price of durum wheat, which has dropped by 30%, according to officials.
The crisis committee aimed to examine trends in pasta prices, monitor the dynamics that have contributed to the rising costs of pasta goods, as well as examine expectations for the coming months of the year.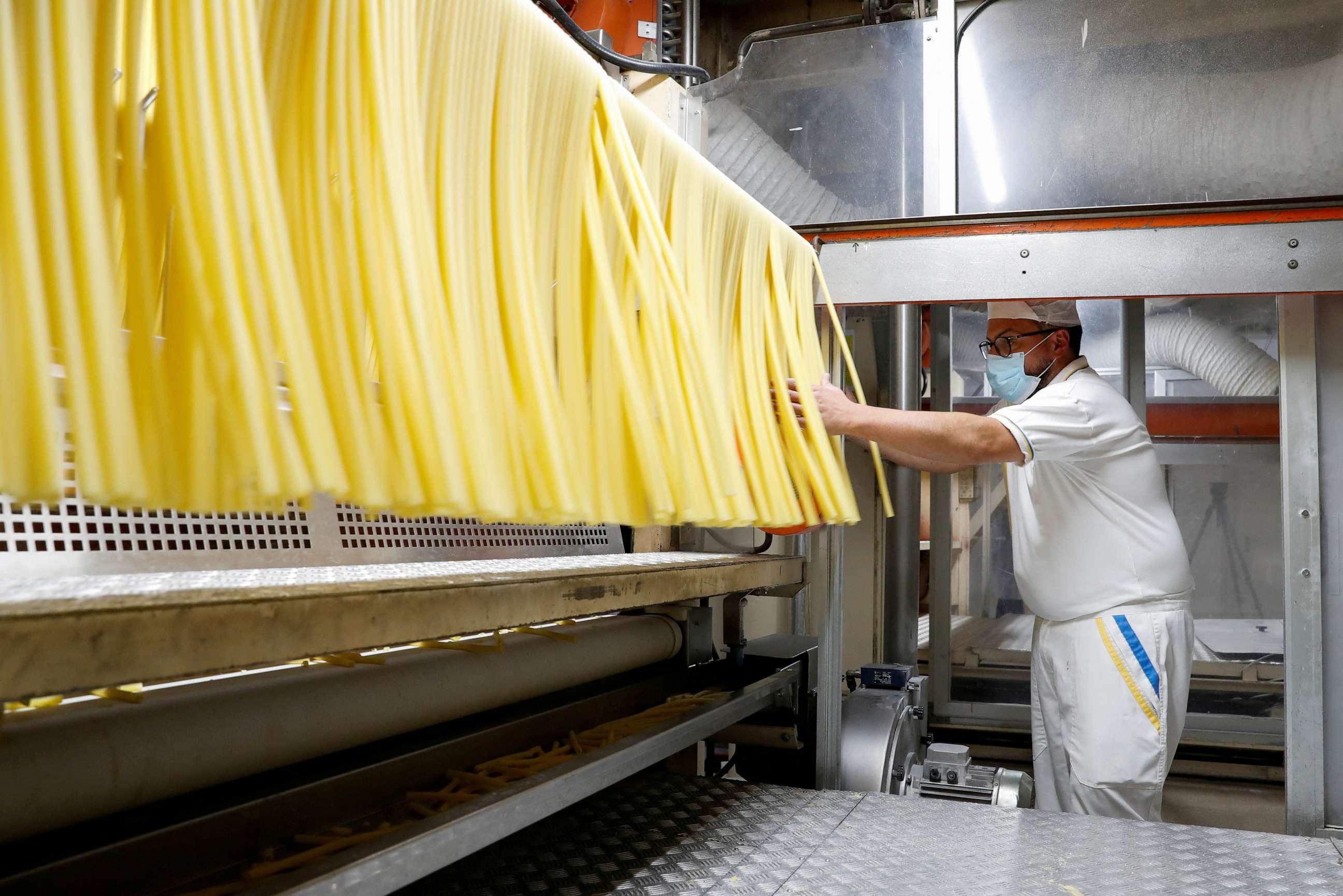 "The meeting was particularly fruitful," said the President of Coldiretti, Italy's National Farmers Union, Ettore Prandini, following the crisis meeting. Coldiretti had said the situation was "an anomaly on which it is good to clarify," arguing that the commission on expensive pasta underlines the "importance of having activated a control system on the supply chains linked to price trends."
Italy's government too, although refraining from capping prices, expressed similar hope that the market will correct itself.
"The latest price surveys are already showing the fist, albeit weak, signs of a price decrease, a sign that the cost of pasta may fall significantly in the coming months," the government said in a statement.
Statistics show the average Italian eats about 23 kilos of pasta per year, according to consumer group Assoutenti. The southern European nation is also the world's No. 1 pasta exporter, with statistics showing 2.4 million tons of pasta were exported in 2022.