— -- The attack in Niger that left four U.S. soldiers dead this month was an intelligence failure resulting from deep, mandatory budget cuts by Congress, Sen. John McCain said today after a Senate panel briefing by the Department of Defense.
"This is a direct result of sequestration," the Arizona Republican and chairman of the Senate Armed Services Committee said, referring to automatic spending cuts to the federal budget.
"It's our responsibility, and we should be embarrassed, at best."
McCain, a former prisoner of war and top voice on military matters, noted that Marine Corps Gen. Thomas Waldhauser, head of U.S. Africa Command, warned Congress earlier this year that he had only 20 to 30 percent of the assets he needed to do his job.
"So what did the Congress of the United States do?" McCain asked reporters rhetorically. "Continue to cut spending on defense, putting the lives of the men and woman who are serving in greater danger."
The blistering indictment was echoed by Sen. Robert Blumenthal, D-Ct., who was among those committee members briefed by Robert S. Karem, assistant secretary of defense for international security affairs, and Maj. Gen, Albert M. Elton II, U.S. Air Force deputy director for special operations and counterterrorism.
"I emerge with more questions than answers," Blumenthal said. "Most importantly, there need to be public hearings. The American people need to know why we have 6,000 U.S. troops in Africa.
"We need to reassess our strategy and tactics and, most important, reinforce our resources."
Blumenthal also cited Waldhauser's warning from a hearing in March, and added, "That commitment still has not been met. The tragic outcome of this incident [in Niger], in my view, can be attributed to lack of support in intelligence and other resources."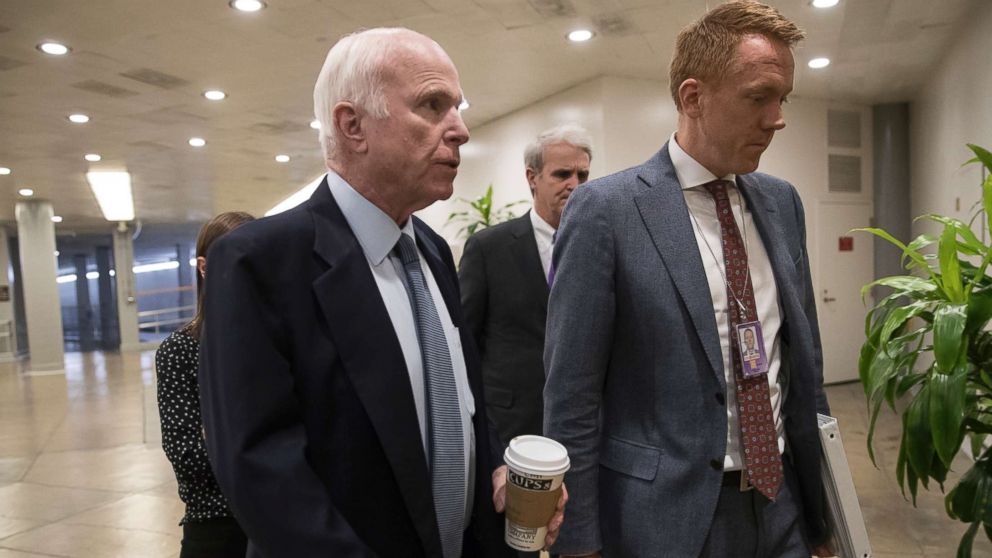 Senators said they were told the Department of Defense would take about 30 days to complete an ongoing investigation into the Niger tragedy.
Lawmakers exiting the briefing said much is still unknown about the timeline and nature of the attack in Niger.
Panel member Sen. Bill Nelson, D-Fla., noted the lack of information in particular about the time -- 48 hours -- it took to recover the body of Sgt. La David Johnson.
Still, some members said they left the briefing more satisfied with the level of cooperation from the Pentagon.
McCain, who had been deeply critical of the lack of information, said he is now satisfied enough to lift the hold he had placed on a number of Defense Department nominees as leverage for information.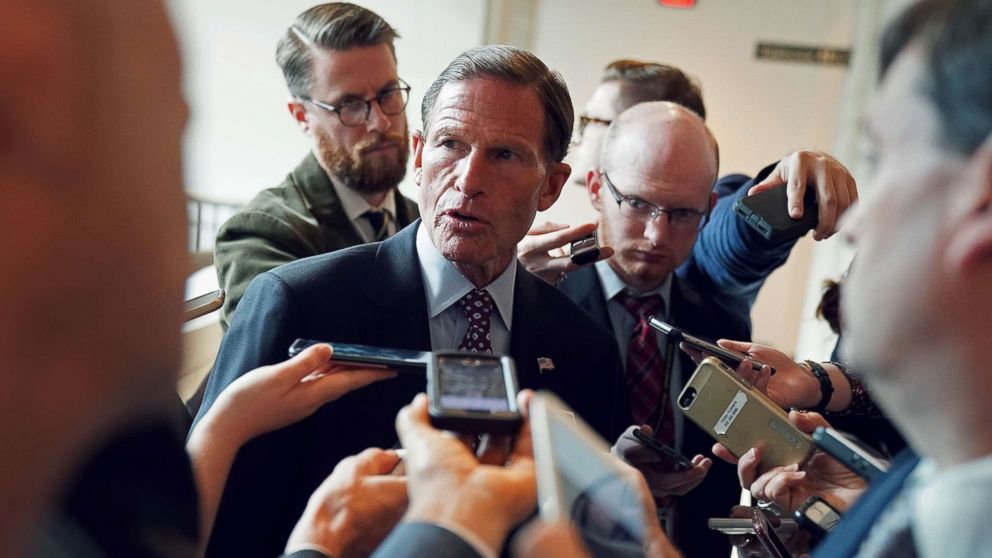 Nearly every member who left the meeting cited a renewed importance in passing a new Authorization for Use of Military Force (AUMF), saying the current AUMF, dating back to just after the 9/11 terror attacks, is not sufficient.
"What's happening in Niger and more broadly in Africa suggests a greater urgency for an AUMF," Sen. Tim Kaine, D-Va., said who has fought for years for a new authorization but faced bipartisan resistance, said.
"I think the extent of the operation, the number of countries, will be surprising to people," Kaine said, adding he looks forward to getting answers from Defense Secretary Jim Mattis and Secretary of State Rex Tillerson at a Monday hearing before the Foreign Relations Committee.
To a letter, each committee member said one thing was made clear: As the military and coalition partners' succeed against terrorists in Iraq and Syria, the danger will grow in countries like Africa.
"I think this is a clear indication that we're going to see more encounters" like the one in Niger, Nelson, the Florida Democrat, said.