— -- What should have been a quick and easy TV news piece at the zoo instead became a version of "Animal House" for one reporter recently.
The BBC's Alexander Dunlop was visiting England's Banham Zoo to report on its annual counting of animals, when he was mobbed by a group of lemurs.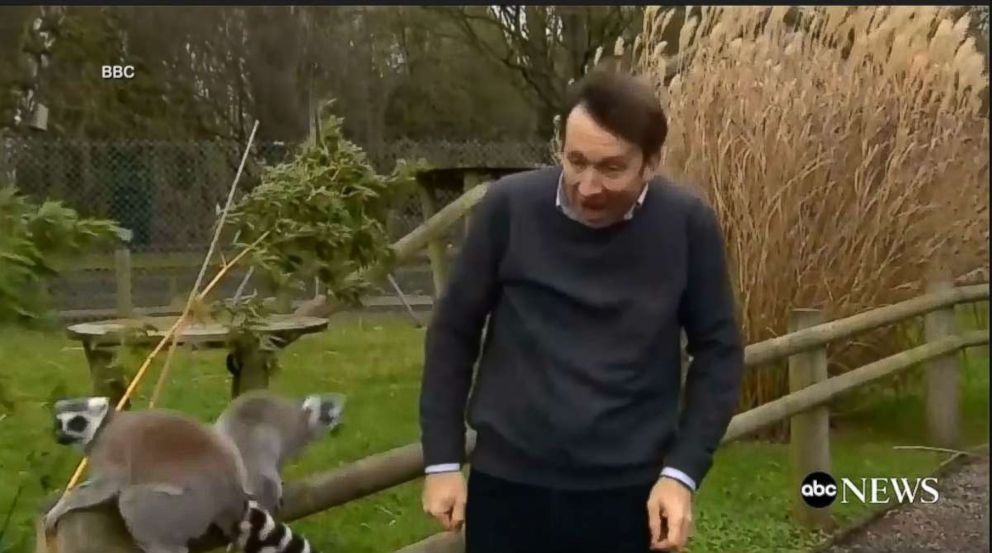 In the 46-second video, Dunlop starts to speak on camera, but the animals jump on him and in front of him. Two lemurs then rest on his shoulders and one appears to bite him.
"And I'm at one of the -- ow!" Dunlop says. "Ow! God, you little nipper."
He then tries to distract the lemurs by waving his hand, but that doesn't seem to work.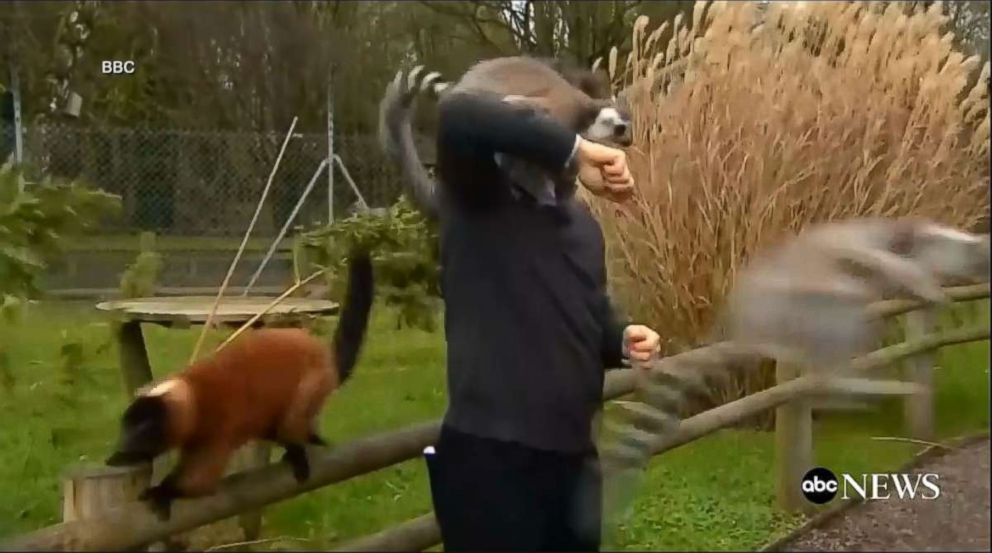 Finally, Dunlop, with lemurs in tow, on his shoulders and at his elbow, decides to take a stab at taping his piece along with his new striped-tail friends.
"And I'm at one of the region's zoos where they're doing their annual stocktakes of animals," he says, laughing. "Ow! Ow! Ow! ... I think it's one of the more enjoyable parts of the job, counting lemurs."
For lemur fans looking for an experience slightly similar to Dunlop's, the Banham Zoo offers a "Lemur Encounters" walk-through enclosure so animal lovers can get "up close with the charismatic but endangered lemurs of Madagascar."