The U.S. Ambassador to South Korea Mark Lippert had only one unarmed bodyguard assigned to protect him when he was slashed by a knife-wielded attacker at a breakfast event in Seoul, U.S. officials tell ABC News.
Lippert is being treated for wounds to his face and subsequent wounds to his arm that he suffered when trying to fight off the attacker this morning.
Officials say the guard assigned to Lippert was an out-of-uniform Korean National Police officer and that it's customary in Seoul for police officers not to carry guns.
After the attack, Lippert was seen bleeding while escorted out of the building by attendees of the event.
The attacker, who is known to police as potential threat, was subdued in the street outside of the building shortly after.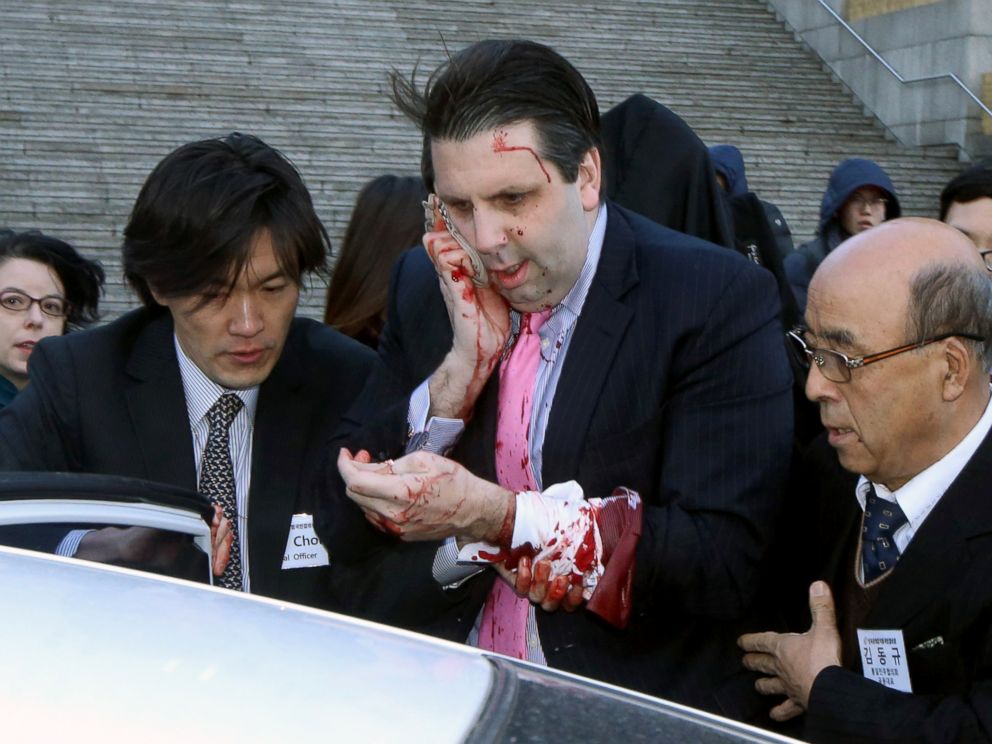 All personal security for any given ambassador is decided upon by the Regional Security Officer and the ambassador himself.
Seoul is generally considered a low-threat post and one official described Lippert's security detail on Thursday as "routine."
Security for different posts varies greatly. The ambassador in a country like Yemen, for instance, could have multiple diplomatic security agents supplemented by a small military force, such as Marine guards.
The State Department announced that Lippert is currently recovering in a local hospital and that he says he is in "great spirits."