The gunman who is the object of a massive manhunt after allegedly shooting five police officers this morning has been spotted three times by Canadian cops but not yet caught.
Interested in
?
Add as an interest to stay up to date on the latest news, video, and analysis from ABC News.
Residents in the city of Moncton, New Brunswick, have been on lockdown for hours as police searched for the gunman - dressed in military fatigues and heavily armed - whom they identified as 24-year-old Justin Bourque.
Police said at a news conference this morning that they spotted Bourque coming in and out of some woods and that he is armed with high-powered long guns, a crossbow and knives.
The dragnet began Wednesday night after residents in Moncton reported seeing a man firing shots randomly in a neighborhood around 7:30 p.m. Police responded and five officers were shot, three of whom died and two of whom were injured.
"We are still actively looking for the shooter," Royal Canadian Mounted Police Constable Damien Theriault said. "He is believed to still be in the Pinehurst subdivision area of Moncton. We are urging people in that area to stay inside and lock their doors and for people to stay away from that area."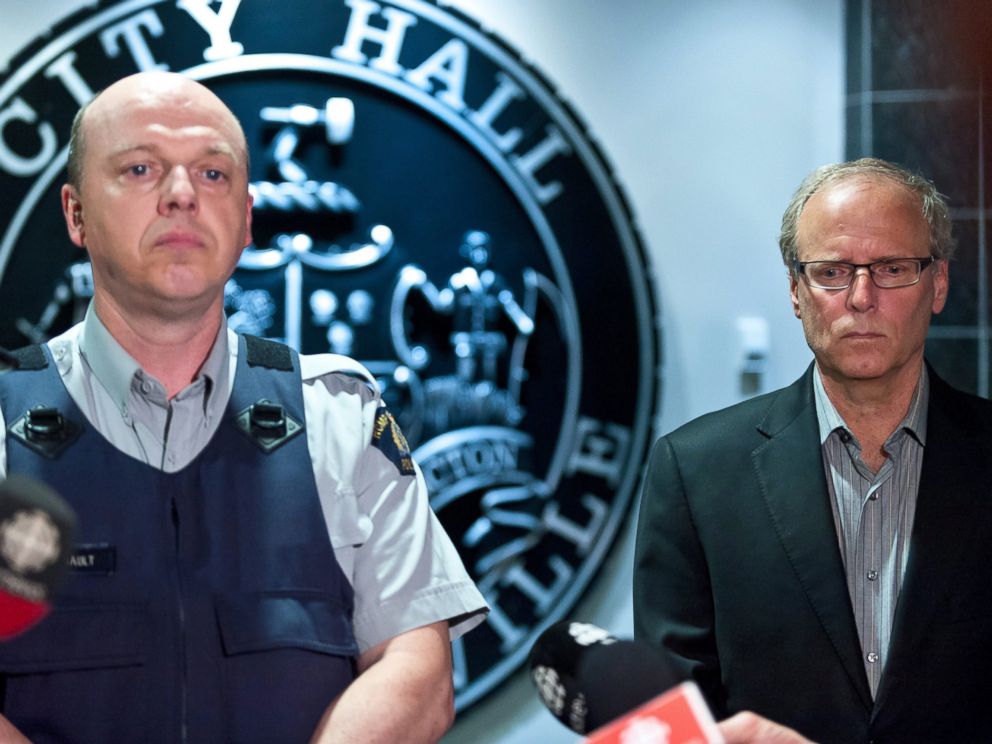 The police force shared an image of a suspect wearing military camouflage and wielding two guns.
Following the shooting, police closed off nearby roads, trying to find the suspect.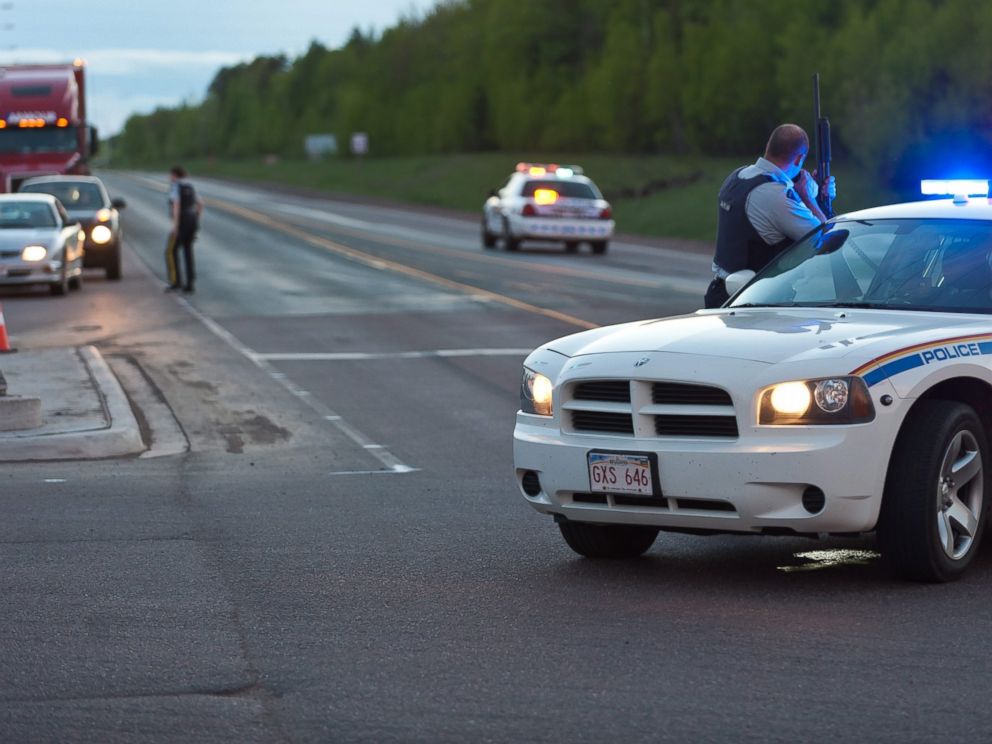 Residents huddled in fear, staying inside their homes.
Local businesses are locked down.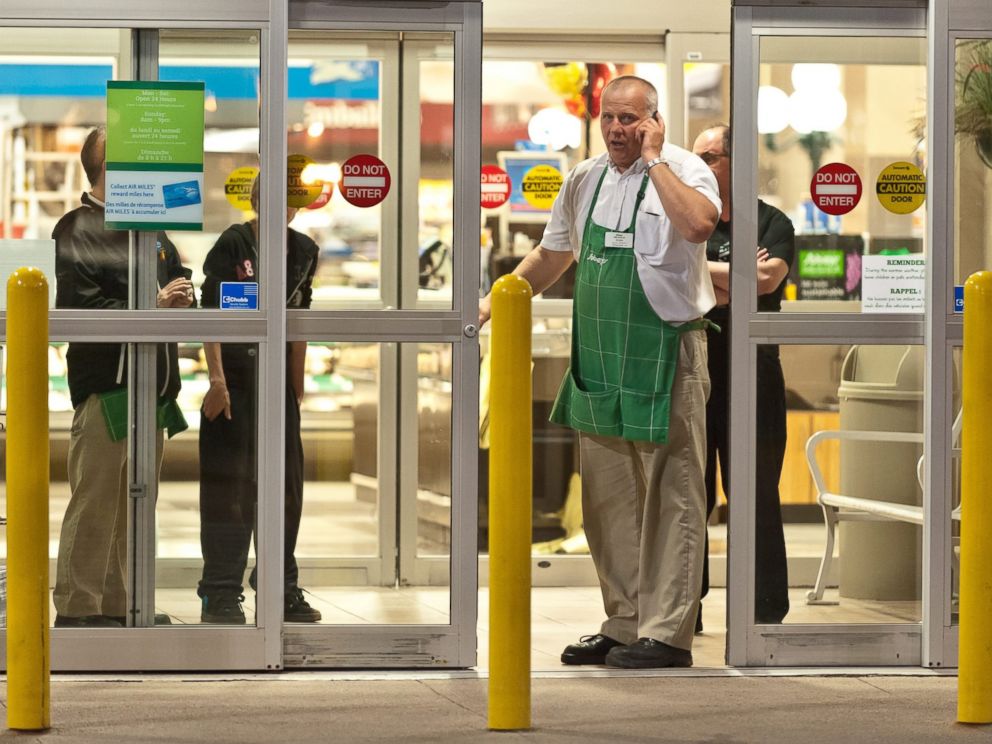 Police shared updates online, urging residents not to share information about the police operation over social media.
Shooter near Pinehurst subdivision - #Codiac #RCMPNB ask public to not give out information on police operation/location over social media.

— RCMP New Brunswick (@RCMPNB) June 5, 2014
Schools remain closed today, and public transportation is not in service.
CODIAC TRANSPO NOTICE: Buses will not be in service until further notice. Please cooperate with the RCMP's advice.

— City of Moncton (@CityofMoncton) June 5, 2014
Moncton Mayor George LeBlanc advised residents to pay strict attention to the RCMP warnings.
"It is a terrible tragedy," he said. "We as a city must pull together as a family to support those who have suffered losses."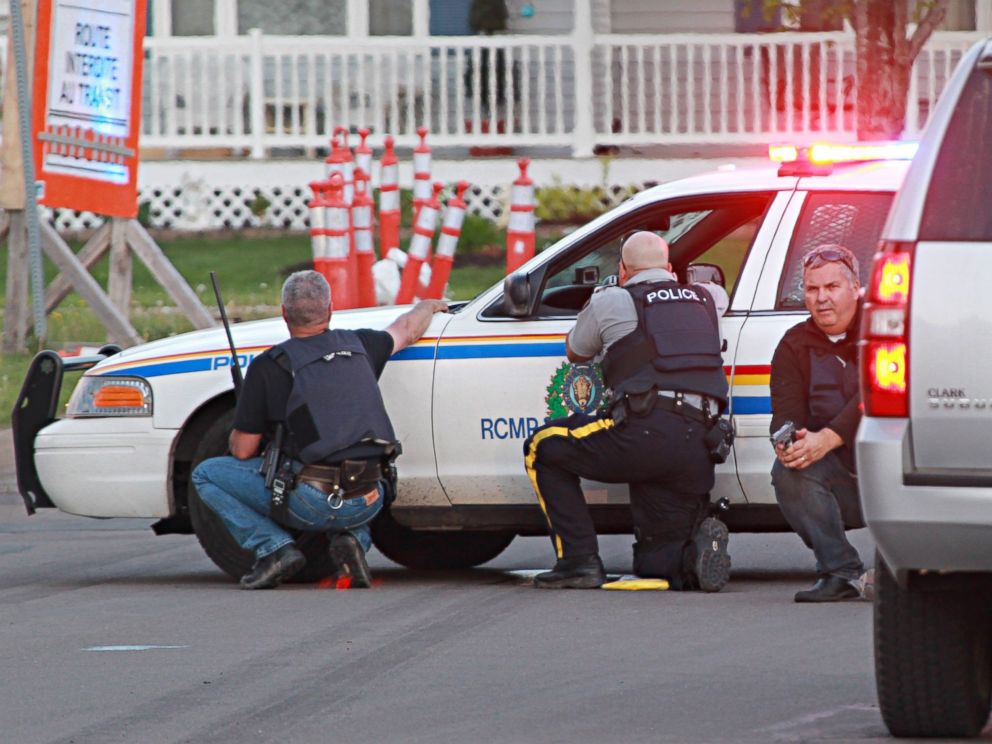 Stephen Harper, Canada's Prime Minister, issued a statement about the tragedy.
"This violent incident is a stark reminder that our men and women in law enforcement put their lives on the line in Canada every day to protect our citizens and communities," he said. "The sacrifice of these brave officers will be honoured and remembered."
Gun violence is rare in Canada, particularly on Canada's East Coast. Theriault said the city of Moncton didn't have a homicide last year or this year until Wednesday evening.
The Associated Press contributed to this report.