Medical student sailing toward degree after Hurricane Maria destroyed his university in Dominica
A student whose life was turned upside down by Hurricane Maria is persevering.
December 1, 2017, 12:45 AM
— -- Hurricane Maria smashed his college and destroyed his home, but that hasn't stopped one medical student from finishing his studies on a floating university.
Juan Carlos Rodriguez was in his final semester at Ross University Medical School in Dominica when Hurricane Maria hit. Roughly 1,000 students hunkered down on the island for eight days before being shipped to St. Lucia and then flown to the safety of Miami on a chartered flight. More than two months later, Rodriguez still has not returned to Dominica.
His fellow students were given plane tickets to fly home from Miami, but Rodriguez's girlfriend had an unrelated medical emergency and he had to fly to her home in St. Kitts to help out. Meanwhile, his family in Puerto Rico were also suffering from the power of Hurricane Maria. His parents' home was completely destroyed as water streamed through their doors and rose to the height of the ceiling.
"All of my family are still staying with friends near Gainesville, Florida," he said. "They don't know when they'll be able to return."
His uncle is the only one who stayed behind as he's trying to resurrect a radio show he used to broadcast from his back room.
While the medical student was helping out in St. Kitts, he learned by coincidence his school would be relocating right next to him. Ross University rented a cruise ship that came all the way from Italy and is now running classes and housing students on board as it moves around the coastal waters of St. Kitts.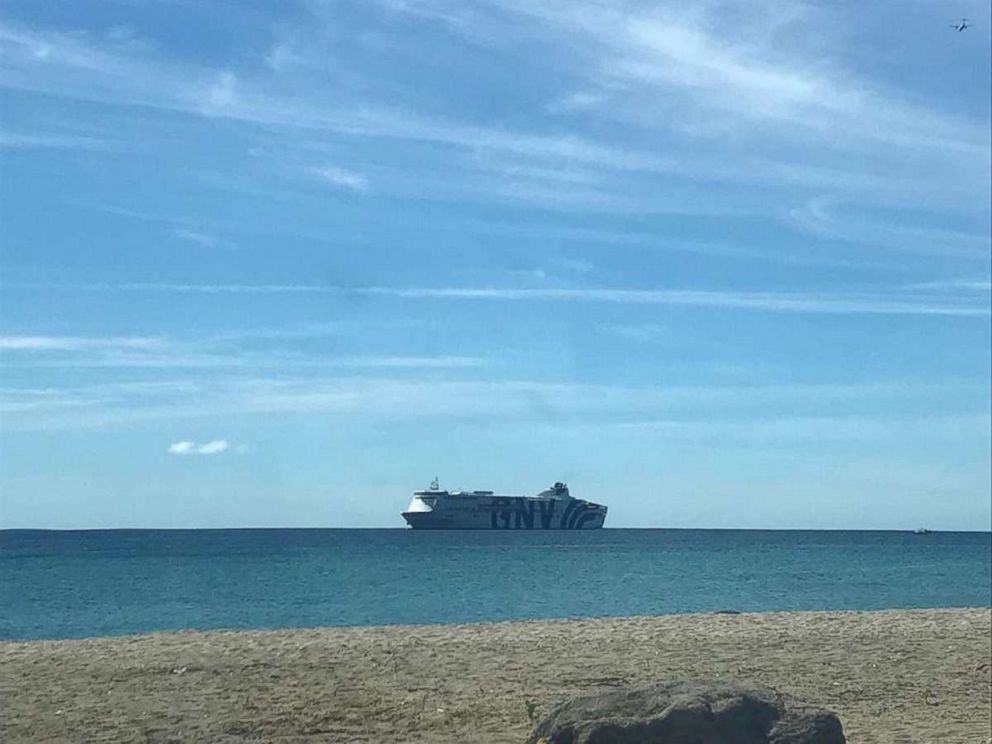 "They use the conference rooms as lecture halls and they have converted the garage areas into cubicles," Rodriguez said.
About half of the students enrolled at the time of the storm have elected to continue their studies at sea.
Rodriguez is in his last semester of medical studies and hopes to pass his final exams in January.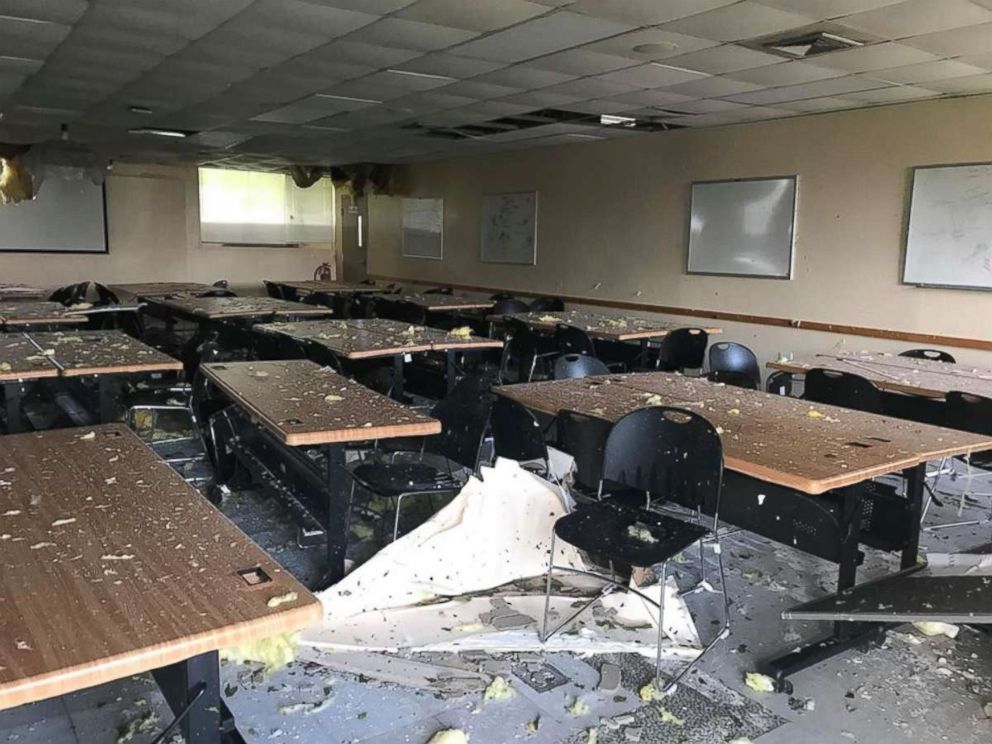 In the new year, Ross University will temporarily relocate to Lincoln Memorial University (LMU) in Knoxville, Tennessee.
There is a tentative date for the Dominica campus to open in May, but Rodriguez isn't sure that is a realistic timeframe.
"From what I've heard, the university campus has been repaired quite well, but the surrounding areas are still in complete ruins," he said. "I hope it opens as soon as possible though because the university is a real economic life source for the island."
Hurricane Maria pummels Puerto Rico, Caribbean
A car drives on a damaged road in the aftermath of Hurricane Maria in Humacao, Puerto Rico, Oct. 2, 2017.
Ricardo Arduengo/AFP/Getty Images