BERLIN -- German soccer player Mesut Ozil announced his decision to quit the national team in the aftermath of a picture taken of him with Turkish president Erdogan. In a series of statements published on Sunday, the 29-year-old said he felt "unwanted" on the team, and cited racist treatment by the media, lawmakers, fans and the German Football federation (DFB) which is headed by a former conservative politician.
The photo controversy began shortly before the World Cup, when Ozil, who was born in Germany to Turkish parents, published a picture with teammate Ilkay Gundogan, posing with Turkish president Recep Tayyip Erdogan. It sparked an outcry in both conservative and liberal media, pundits and lawmakers who say Erdogan does not sufficiently respect German values. It also prompted many, especially on the far-right, to question his loyalty to the national squad.
In a series of statements tweeted by the soccer player on Sunday, he said the debate goes far beyond a photo: it is a double standard of treatment for Germans with Turkish roots, of which there are three million in Germany.
"I will no longer be playing for Germany at international level whilst I have this feeling of racism and disrespect" he said, citing anti-Turkish comments by far-right politicians and fans.
As if on cue following his announcement to quit, Wiebke Muhsal, deputy chairwoman for the far-right populist party, Alternative for Deutschland (AfD) in the German state of Thuringia tweeted "that took him a long time." She continued: "And of all things, Özil complains about disrespect!? So far I haven't been able to recognize a commitment to #Germany, nor respect for identification symbols like the German national anthem," she tweeted.
In the eyes of Grindel and his supporters, I am German when we win, but I am an immigrant when we lose.
The AfD had previously put Ozil in the spotlight, single-handedly blaming him for Germany's early exit from this year's World Cup.
After the loss to South Korea, AfD spokesperson Christian Lueth implied that Ozil had perhaps orchestrated the defeat, tweeting "Oezil can be satisfied, well done Erdogan."
In his statement, Ozil had harsh words for German media which he blames for fueling the fire. He noted that there had been little criticism in the media of former Germany captain Lothar Matthaeus who recently met with another controversial world leader: Vladimir Putin. "This crosses a personal line that should never be crossed, as newspapers try to turn the nation of Germany against me."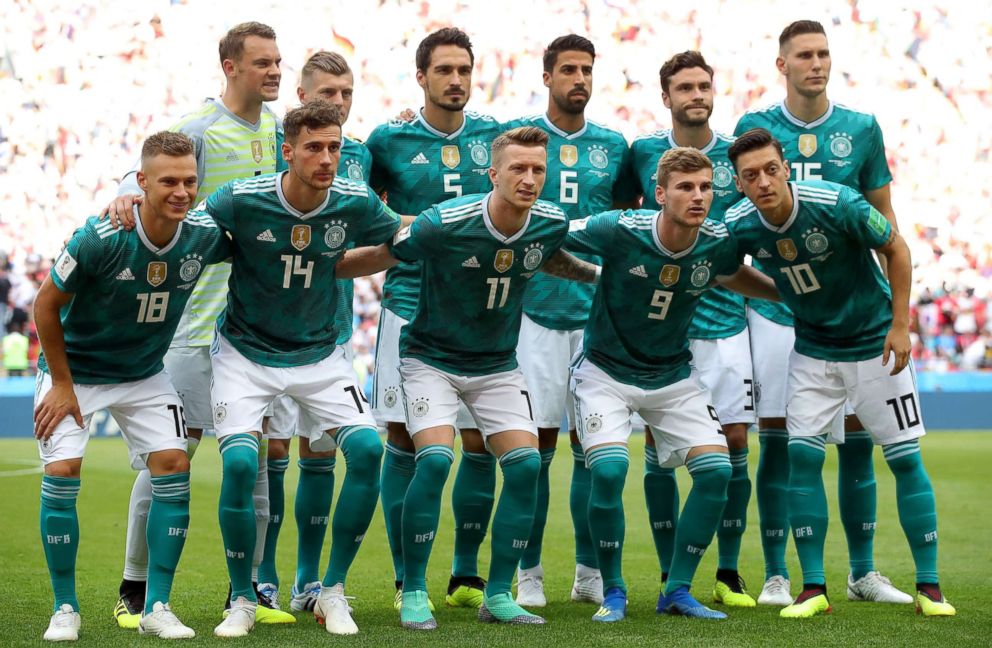 "I am German when we win, an immigrant when we lose"
The controversy had reached the highest level of German politics, with the two players in the photo meeting German president Frank-Walter Steinmeier to clear up any misunderstanding.
Ozil has maintained the importance of his German-Turkish heritage and claimed the picture "had no political intentions."
"What I cannot accept are media outlets repeatedly blaming my dual-heritage and a simple photograph for a bad World Cup on behalf of an entire squad" he said in one of several statements published on Twitter Sunday.
It was this criticism he took directly to German football federation president Reinhard Grindel. After the photo was published, Grindel took to Twitter, criticizing Ozil for not speaking about his meeting with Erdogan to the public and fueling the flames of the debate.
"I will no longer stand for being a scapegoat for his incompetence and inability to do his job properly," Ozil said of Grindel.
"People with racially discriminative backgrounds should not be allowed to work in the largest football federation in the world that has players from dual-heritage families. Attitudes like theirs simply do not reflect the players they supposedly represent. In the eyes of Grindel and his supporters, I am German when we win, but I am an immigrant when we lose."
In a published response, the DFB said "the DFB stand for diversity" and rejected the charges of racism.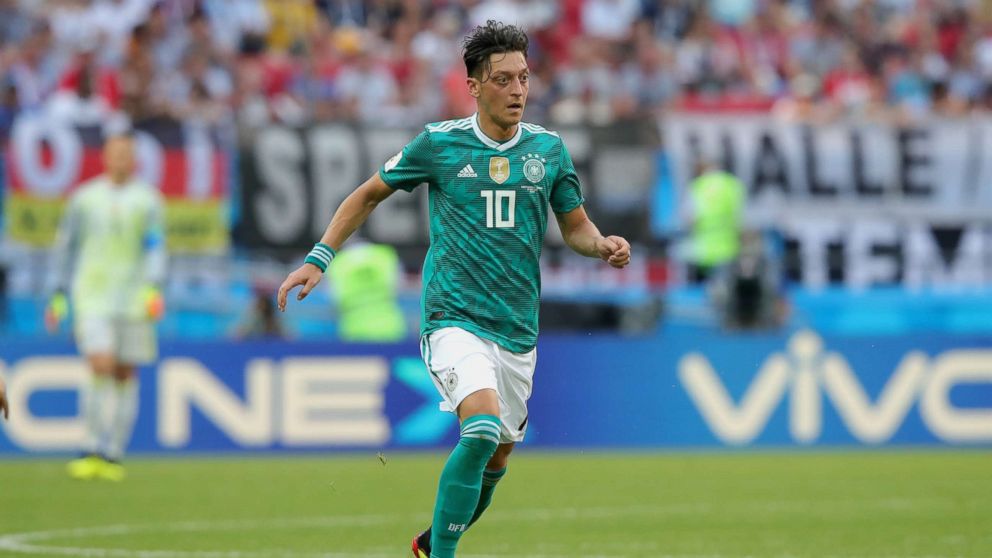 Varied responses
Many lawmakers spoke out in defense of Ozil's decision to leave the team. "It is a warning sign when a big German footballer like @MesutOzil1088 no longer feels wanted in his country because of #racism and does not feel represented by #DFB," German Justice Minister Katarina Barley tweeted.
On Monday, foreign minister Heiko Maas did not spare the DFB.
"I think everyone involved in this affair should look inward," he said.
A spokesperson for Chancellor Merkel weighed in, saying the chancellor noted her appreciation for Ozil, who is a "great football player who has done a lot for the national football team."
Turkish Justice Minister Abdulhamit Gul also tweeted the controversial photo and called Ozil's decision "a goal against the virus of fascism."