The parents of missing British girl, Madeleine McCann urged the government today to renew efforts to find her.
Nearly three years after Maddie McCann disappeared in the Portuguese resort of Praia da Luz, just days before her fourth birthday, her father, Gerry McCann accused British authorities of giving up on the search for his "innocent, vulnerable" daughter.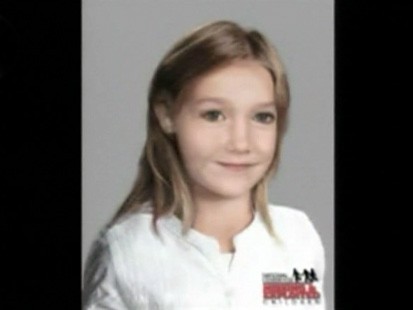 "I don't think it's right that as parents, that we have to drive the search. Of course we will, but not everyone has had the same resources and support that we have had to be able to do that. And I think it's pretty cruel," Gerry McCann said in an interview on the British broadcast of GMTV.
Gerry and Kate McCann today released a pack of posters to the public which can be displayed all over the world, to remind people to be on the look out for their missing child.
On May 3, 2007, Madeleine disappeared from the holiday apartment where the McCanns were staying, when her parents stepped out for dinner in a nearby restaurant, leaving their three children alone in the flat.
The parents established a campaign to find her, and won the support of several high-profile figures, including soccer star David Beckham and industrialist Richard Branson.
Last year, on the second anniversary of Madeleine's disappearance, they released an "age progression" photograph of her, showing her as she would have looked on what would have been her sixth birthday.
They launched the picture with a fresh appeal for information about her whereabouts on "The Oprah Winfrey Show."
Kate McCann: Police 'Haven't Done Enough'
In 2008, Portuguese authorities closed the case and cleared Kate and Gerry McCann of any involvement in Madeleine's disappearance. But criticism of the couple -- and their decision to leave Madeleine unattended in the hotel room -- persists in some quarters.
During her interview with Winfrey, Kate McCann acknowledged the criticism and said, "I can persecute myself every day about that. I feel awful that we weren't there, at that minute, somebody took an opportunity to take Madeleine."
Today Gerry McCann said on GMTV, "If we could turn back the clock and change what happened, obviously we wouldn't have done it."
"We can't. And what I would say is, you know, people have got to put themselves into our position. What would you do if it was your daughter? After this, what would you do?"
Kate McCann said she found Madeleine's absence on her birthday on May 12 particularly hard to endure, explaining "the 12th is obviously a day when we should be celebrating Madeleine, celebrating with Madeleine."
But even on other days, she said, the fact of Madeleine's absence "will just suddenly stop you. We had a lovely day last week and it was really sunny, and you could smell the grass being cut and I thought, 'Oh it's really nice'. And then it just kind of gets you. Madeleine is still not here."
Gerry McCann said today that he continued to believe his daughter was alive. "Certainly in my heart I feel she is out there. I mean I know there is nothing to say that she isn't, so we have to carry on working and thinking like that," he said.
His wife, who also appeared on GMTV, said, "If we haven't found Madeleine, if we don't know what has happened, you haven't done enough."
Gerry McCann added that until the person who took Madeleine is caught, he or she continues to be a threat to other children, saying, "at the end of the day, the person that has taken Madeleine is still out there and they are a potential danger to other children, so they need to be brought to justice."