Moon says Kim will get what he wants from Trump by following through on denuclearization
The president of South Korea said he'd deliver a message to Kim from Trump.
SEOUL, South Korea -- U.S. President Donald Trump is ready to grant what North Korea wants as long as denuclearization goals are fulfilled, South Korean President Moon Jae-in told the media on Sunday.
Moon held a brief press meeting on his way to New Zealand from the the G-20 summit in Buenos Aires, Argentina.
Moon said he had a message from Trump to Kim Jong Un about Trump's friendly views toward the North Korean leader. He said he would deliver the message if Kim visits Seoul this year.
Trump "hopes for Chairman Kim Jong Un to fulfill the rest of his agreements, and said he will grant what Chairman Kim Jong Un wants," Moon told reporters.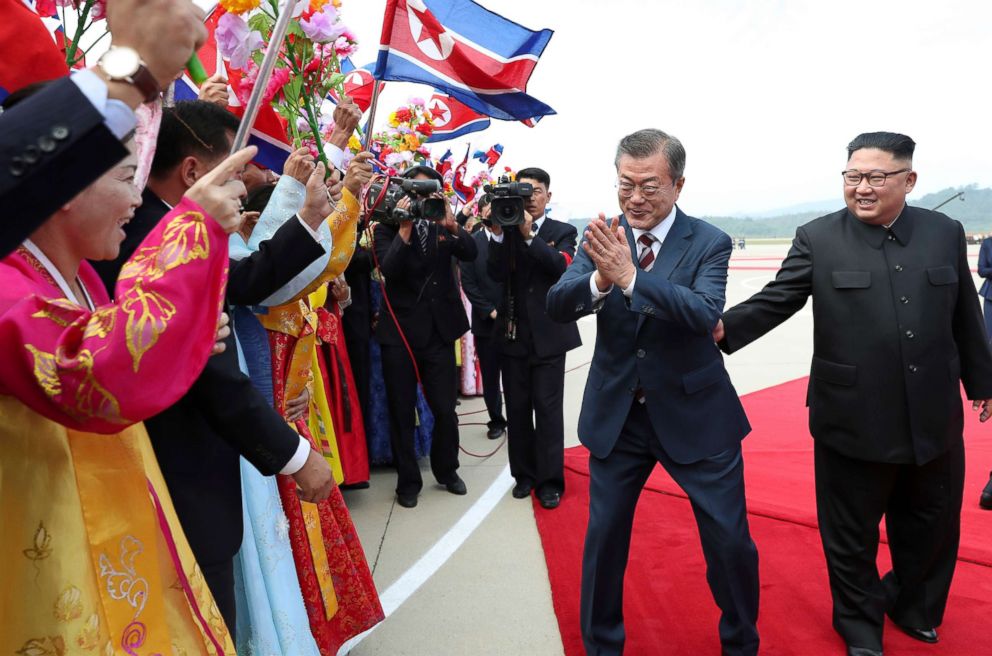 Moon also emphasized he and Trump agreed that Kim's trip to Seoul would help build a momentum for denuclearization efforts in the Korean peninsula.
"Both President Trump and I believe that we have achieved significant progress in creating long-lasting peace, proven by the North halting nuclear or missile provocations for the past year," Moon said.
The South Korean government is optimistic over Kim's visit to Seoul, which he promised during the third inter-Korean summit in September in Pyongyang.
Moon said Kim's visit solely "depends on his decision."