SEOUL, South Korea -- North Korea's arrival at the 2018 Winter Olympics in Pyeongchang may have captured the attention of foreign leaders, but it's a different dignitary who has South Korea enthralled this week.
Weeks after South Korea agreed to accept a delegation from their isolated neighbors, local media has been captivated by Hyon Song Wol, who led an inspection team from North Korea this week to view the facilities it will be using when the games kick off next month, but who is more widely known as the leader of Moranbong Band.
Moranbong Band is an all-female music group from North Korea. Popular for its sensuous performances, the band makes use of synthesizers and electric guitars on stage. Even more shocking, performers wear short skirts and show off flashy dance moves to attract public gaze -- more in line with South Korean pop groups than traditional, conservative performance groups in North Korea.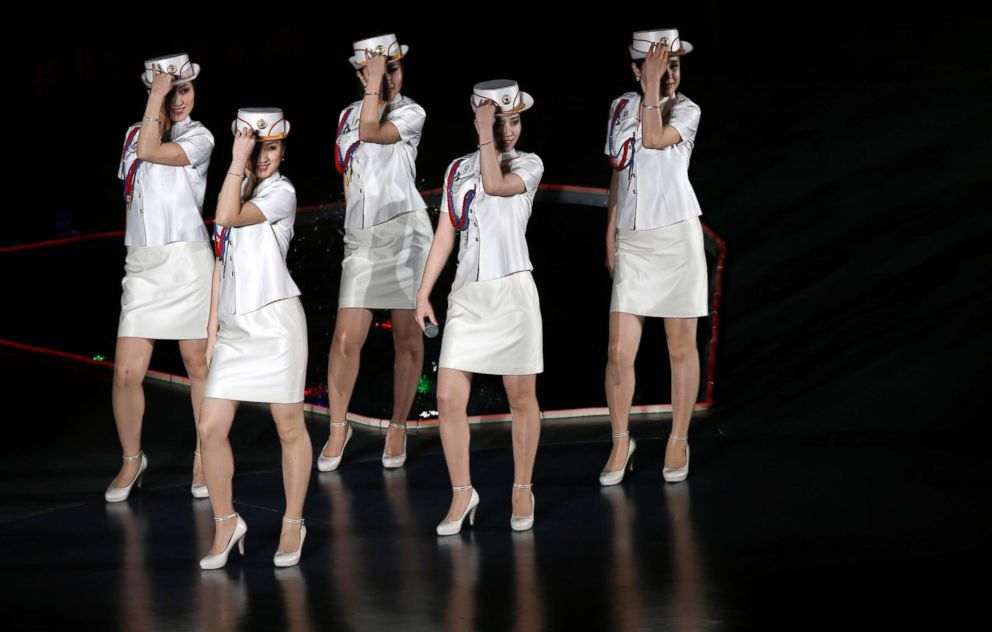 The band's debut concert in July 2012 came as a refreshing jolt to North Korean people. Strobe lights, electric instruments and state-of-the-art stage settings were more than enough to fascinate its audience.
Young beautiful women, capable of playing instruments, singing and dancing, were a new phenomenon in the isolated country, free from Western pop music. In each show, six to eight members come up on stage to perform the communist state's propaganda tunes. They perform titles -- translated from Korean -- such as "My Country is the Best," "Hymn of Advancing Socialism" and "Glory to General Kim Jong Un," all praising their leader.
The same year Moranbong Band made their debut, North Korea's local paper Rodong Sinmun proudly reported about the band's 10-day-long concert in Pyongyang.
Signaling a change
When the Moranbong Band was introduced to public in 2012, as Kim's regime began to settle into Pyongyang, it left behind memories of the Unhasu orchestra from the Kim Jong Il era.
Kim began a concerted effort to spread propaganda though new cultural policies. Moranbong Band was a symbol Kim put forward in order to show people the direction of change in North Korea.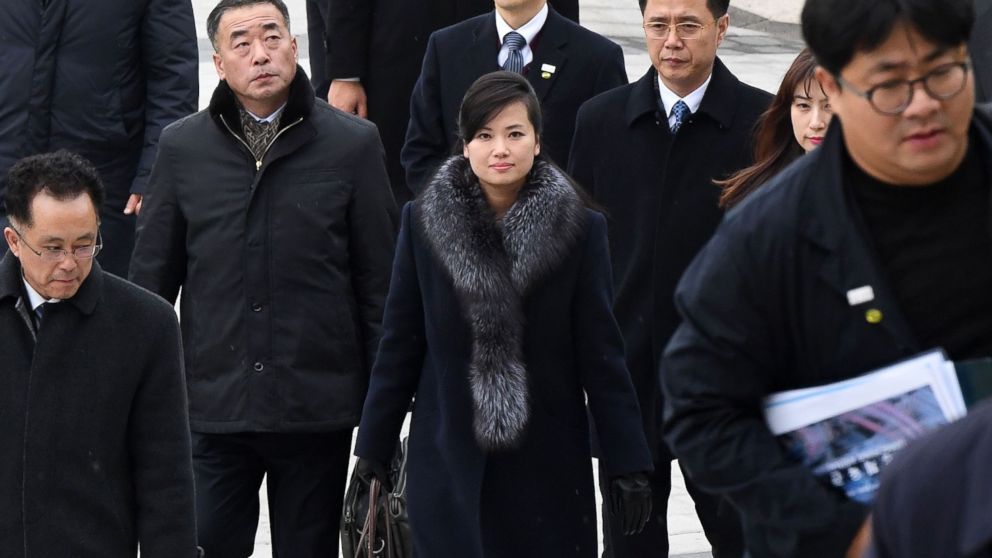 "Kim used Moranbong Band to signal change in the regime. From now on, propaganda and agitation will be carried out based on Morangbong Band," Lee Woo-Young, research staff at the Institute for Far Eastern Studies in Kyungnam University, told ABC News.
Adhering to its intentions, Moranbong Band is differentiated from other performance groups in North Korea. Their music is westernized, up-tempo and digital, heavily focusing on visual affect. Lee explained it has a lot to do with the foreign culture that has been penetrating into North Korea in the 21st century.
"Cultural standards of North Korea's people began to change," Lee said. "This means they could no longer unify the people with the old, traditional-style cultural arts. So they have to meet the new cultural standards."
Kim even gave the name Moranbong to the band himself, according to Maeil Business News Korea.
Kim's favorite music group
In September 2014, Kim and his wife were spotted enjoying the Moranbong concert in Mansudae Art Theater, Pyongyang, North Korea.
Korean Central News Agency reported the same day that "the great leader said the Moranbong Band brought up their revolutionary and militant ability to create songs in the concert."
Reportedly, Kim has the right to make final selection of Moranbong Band members.
"The artistically talented ones are chosen when they're young and raised separately as arts performers to be chosen by the party later, and Kim finally makes the decision," Lee told ABC News.
Moranbong Band members also engage in party events with Kim guests. Former NBA player Dennis Rodman, maybe the closest foreign friend of Kim, shared his experience of seeing Moranbong Band members during his stay in Pyongyang in 2013.
"[Kim] had this girl band -- like 14 girls. They traveled with him everywhere," Rodman told ABC News' Bob Woodruff in an interview for "20/20" last December.
Rodman said Kim sang karaoke along to Frank Sinatra's "My Way" during his visit -- the same song which Moranbong Band caught public attention for covering on YouTube.
Will Moranbong come to Pyeongchang?
Along with heightened interest in the band, there has come a question, "Are they coming to the Olympics?"
South Korean government officials have refused to speculate, putting extra caution into statements regarding the North's delegates coming to the Olympics.
"The North said their art troupe was going to be formed around the Samjiyon orchestra," said Lee Woo-sung, the head of culture and arts policy office at the culture ministry, at a Jan. 15 press conference discussing talks. "There was no specific mention of the Moranbong Band coming to the Olympic games."
Meanwhile, a North Korean expert predicted some members from the Moranbong Band will be included in the Samjiyon orchestra, the 140-member art troupe set to perform at the Olympics.
"Samjiyon orchestra seems to be coined for the Pyeongchang Olympics," said Kang Dong-wan, who teaches diplomacy at Dong-A University in South Korea. "There is a possibility of Moranbong Band's electric instrument players to come to Korea."
Kang went on to explain that most of the songs played by Moranbong Band are political, and trouble is inevitable if they performed propaganda songs in South Korea.
"The Samjiyon orchestra is likely to cross out songs that are politically engaged, to avoid trouble in the Olympic games," Kang said.
ABC News' Yejin Jang and Jaesang Lee contributed to this report.