Before he allegedly blew himself up in a Brussels airport Tuesday, 24-year-old Najim Laachraoui was already on the run from police.
Interested in
?
Add as an interest to stay up to date on the latest news, video, and analysis from ABC News.
A wanted notice for the young man was posted online by Belgian authorities the day European ISIS operatives killed 130 people in coordinated attacks in Paris in mid-November. Since updated, it says Laachraoui employed at least one false name and that his DNA was found in two locations in Belgium that Belgian prosecutors said Monday were "used by the terrorist group." His DNA was also found on two of the suicide explosive devices used in that attack, according to The Associated Press, leading some officials to believe he could have been a bombmaker.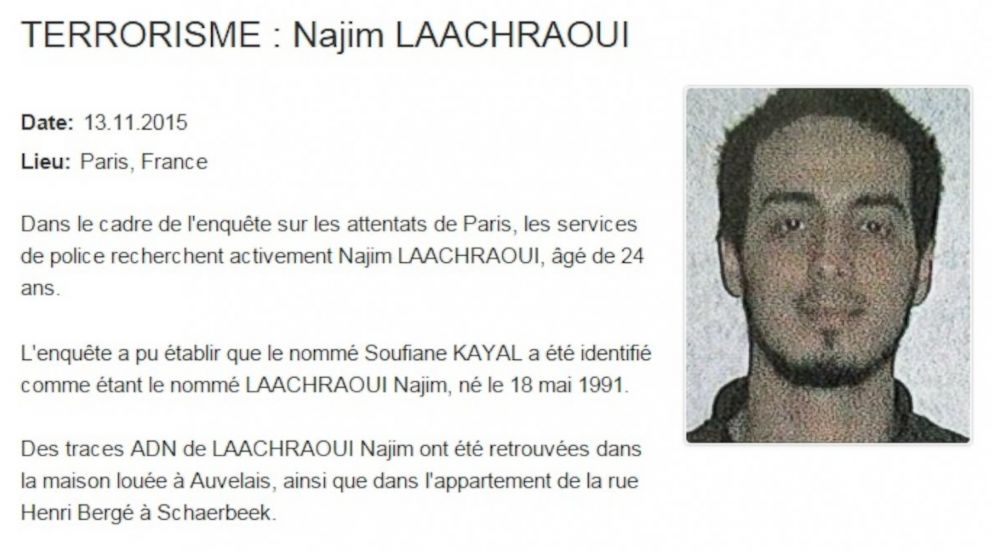 Laachraoui, a Moroccan native, may have been the exact type of ISIS recruit Western security officials have been fearing: a dissaffected young man living in Europe who left to potentially receive training from ISIS in Syria and then returned home to wreak havoc. Monday, a day before the Brussels attacks, the Belgian prosecutor said Laachraoui had traveled to Syria in February 2013. By September 2015, authorities believe he was back in Europe -- a man using one of his aliases was stopped at the border between Austria and Hungary but allowed through. In the car with him that day was Salah Abdeslam, who was also wanted for his alleged connection to the Paris attacks and who was arrested last week.
Officials told ABC News Wednesday that evidence found at the Brussels airport led them to believe Laachraoui was the man on the left in a surveillance photo snapped a the airport. The man in the middle, identified earlier today as 29-year-old Ibrahim El-Bakraoui, was also a suicide bomber. The man on the right, in the lighter clothes, has yet to be identified and is still on the run, Belgian officials said.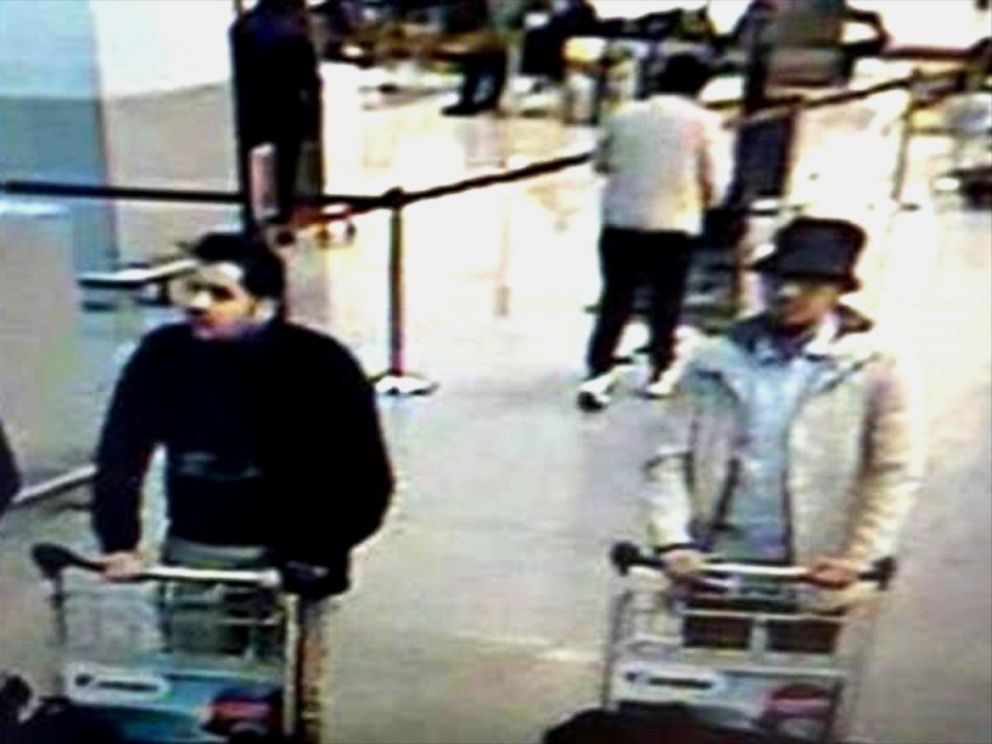 In addition to the airport bombings, El-Bakraoui's brother, Khalid, is suspected of detonating his own suicide bomb in a Brussels metro station a little more than an hour after the explosions in the airport. Today police officials said a second man is being sought in connection the metro bombing.
All told, at least 31 people were killed in the attacks in Brussels. One hundred and thirty died in Paris in mid-November. ISIS has claimed responsibility for both attacks.