Natalee Holloway's disappearance: A timeline
Natalee Holloway vanished on a high school graduation trip to Aruba in 2005.
Nearly 20 years after Alabama teenager Natalee Holloway vanished on the last day of her high school graduation trip to Aruba, the main suspect in her disappearance, Joran van der Sloot, provided details of her death.
Here is a timeline of the case:
May 2005:
On May 30, 2005, Holloway spent the night out at the Carlos'n Charlie's club in Oranjestad, Aruba.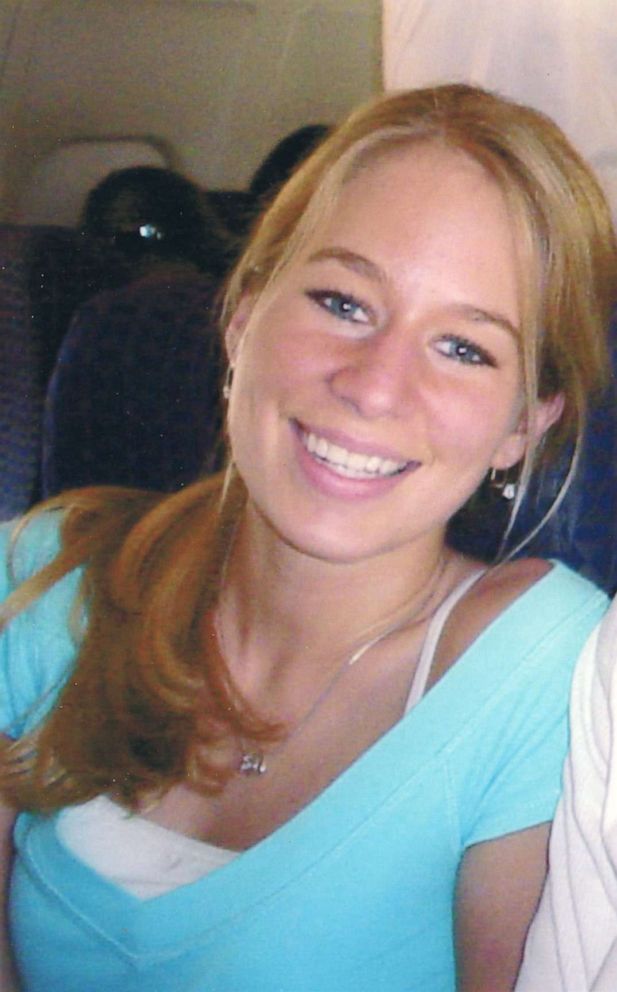 The last time the 18-year-old was ever seen, she was driving off in a gray Honda with a group of local young men, including van der Sloot, then 17.
Van der Sloot's story changed over the years. The first time he spoke out, he told Holloway's mother that he had returned the teen to her hotel, but surveillance footage showed she never came back to that Holiday Inn.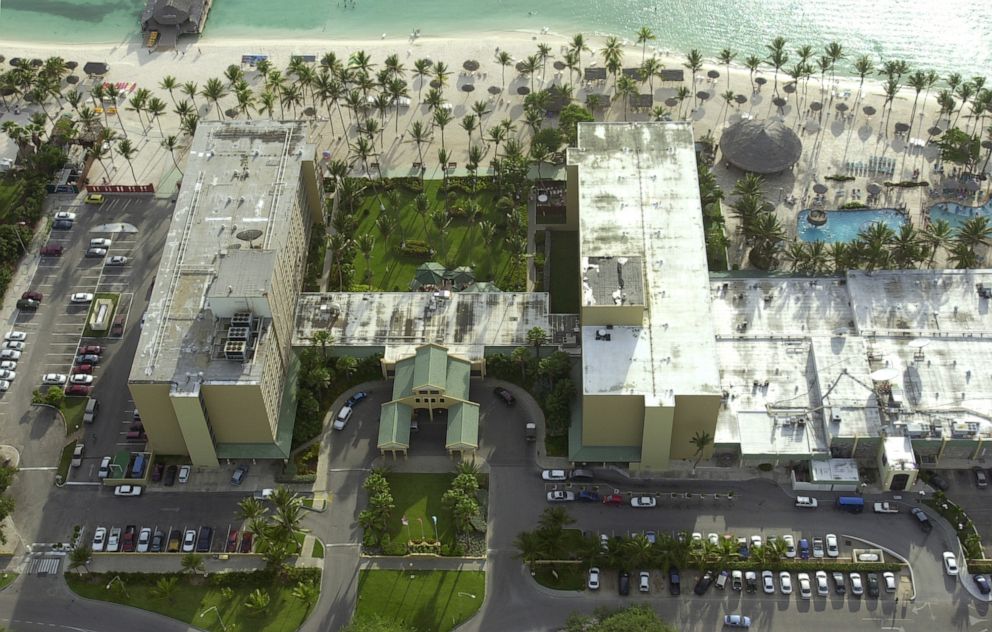 June 2005:
In June 2005, van der Sloot and two brothers, Deepak and Satish Kalpoe, were arrested on suspicion of kidnapping and murder.
By September 2005, all three were released without charges.
February 2006:
By 2006, van der Sloot, a Dutch citizen, was in the Netherlands for school. In February 2006, he flew to New York for an interview with ABC News, during which he said he left Natalee Holloway on the beach that night and went home.
"The last time I saw her, she was sitting on the sand by the ocean," he said, denying that he had harmed or killed her.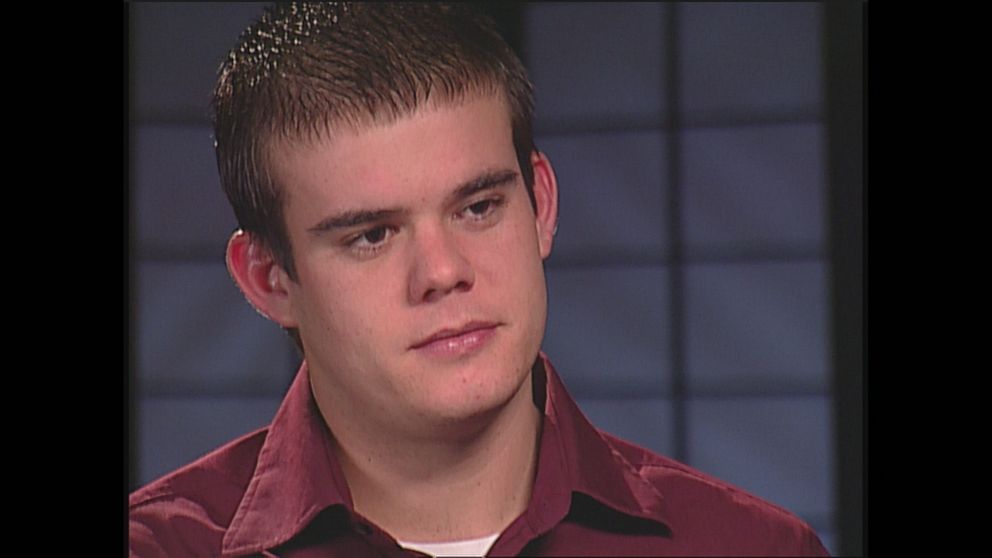 November 2007:
Van der Sloot and the Kalpoe brothers were arrested again in November 2007.
By December 2007, all three were released without charges.
February 2008:
In 2008, Aruban officials reopened the case against van der Sloot after a tape was released showing him describing Holloway's death, filmed via hidden camera by Dutch crime reporter Peter de Vries. Aruban officials, however, were unable to corroborate van der Sloot's statements.
March 2010:
In March 2010, Van der Sloot allegedly demanded money -- $250,00 with $25,000 paid upfront -- from Holloway's mother, Beth Holloway, in exchange for him providing her with the location of her daughter's remains.
During a recorded sting operation, Beth Holloway's attorney, John Q. Kelly, met with van der Sloot at an Aruba hotel, giving him $10,000 in cash as Beth Holloway wired $15,000 to van der Sloot's bank account, according to prosecutors.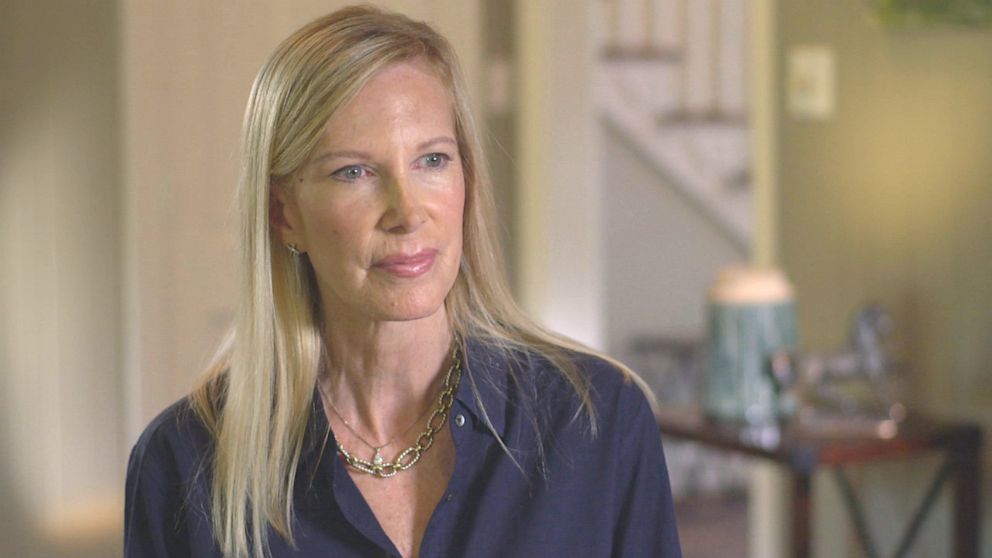 Then, van der Sloot allegedly changed his story about the night he had been with Natalee Holloway, prosecutors said. Van der Sloot claimed he had picked her up but that she had demanded to be put down, so he threw her to the ground. He said the teen's head hit a rock and she was killed instantly by the impact, according to prosecutors.
Van der Sloot then allegedly took Kelly to a house and claimed that his father, who had since died, buried Natalee Holloway's body in the building's foundation, prosecutors said.
Kelly later emailed van der Sloot, saying the information he had provided was "worthless," according to prosecutors.
Within days, van der Sloot left Aruba for Peru.
May 2010:
On May 30, 2010, five years to the day after Holloway disappeared, van der Sloot killed Stephany Flores, a 21-year-old college student, in Lima, Peru. Flores was found beaten to death in van der Sloot's hotel room.
He then fled across the border to Chile.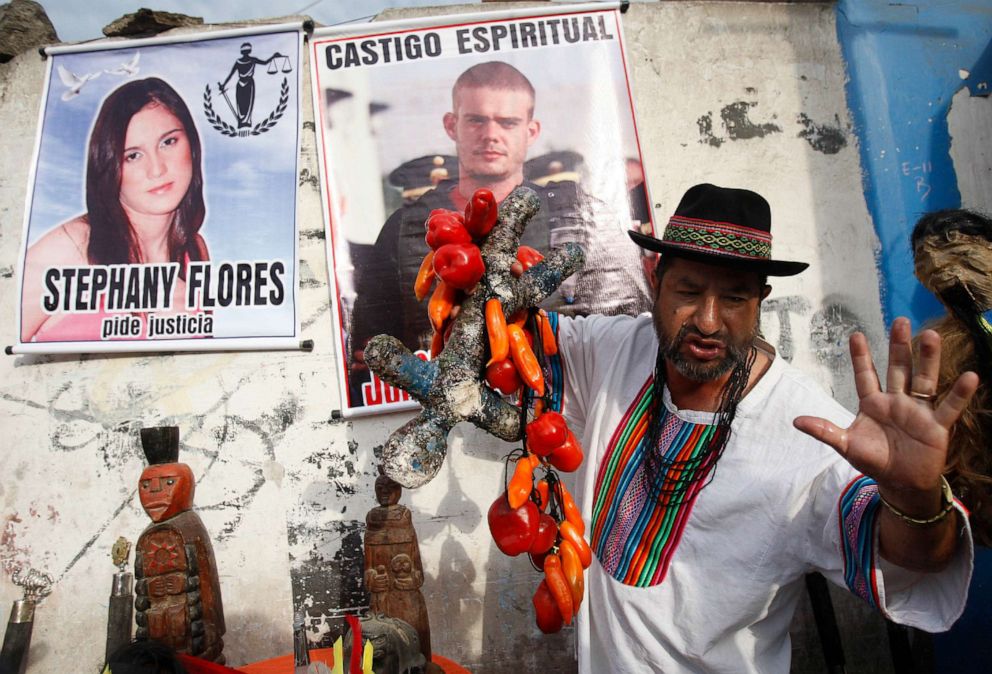 June 2010:
In June 2010, van der Sloot was arrested in Chile and sent to Peru to face charges for Flores' murder.
That month, van der Sloot was also indicted in the U.S. on federal charges of wire fraud and extortion in connection with the alleged March 2010 meeting in Aruba with Beth Holloway's attorney.
January 2012:
On Jan. 12, 2012, an Alabama judge declared Holloway legally dead.
Meanwhile, van der Sloot pleaded guilty to Flores' murder, and on Jan. 13, 2012, he was sentenced to 28 years in prison in Peru.
"From the first moment, I wanted to confess sincerely," van der Sloot said in court about Flores' murder. "I truly am sorry for this act."
May 2023:
In May 2023, plans for van der Sloot's extradition from Peru to the U.S. were announced.
Beth Holloway said in a statement in May, "I was blessed to have had Natalee in my life for 18 years, and as of this month, I have been without her for exactly 18 years."
"She would be 36 years old now," Beth Holloway said. "It has been a very long and painful journey, but the persistence of many is going to pay off. Together, we are finally getting justice for Natalee."
June 2023:
On June 8, 2023, van der Sloot was extradited to the U.S., landing at an airport in Birmingham, Alabama.
October 2023:
On Oct. 18, 2023, van der Sloot pleaded guilty to the federal extortion charges and was sentenced to 20 years in prison to run concurrently with the Peruvian sentence. As a part of the plea deal, he agreed to provide information about Natalee Holloway's death.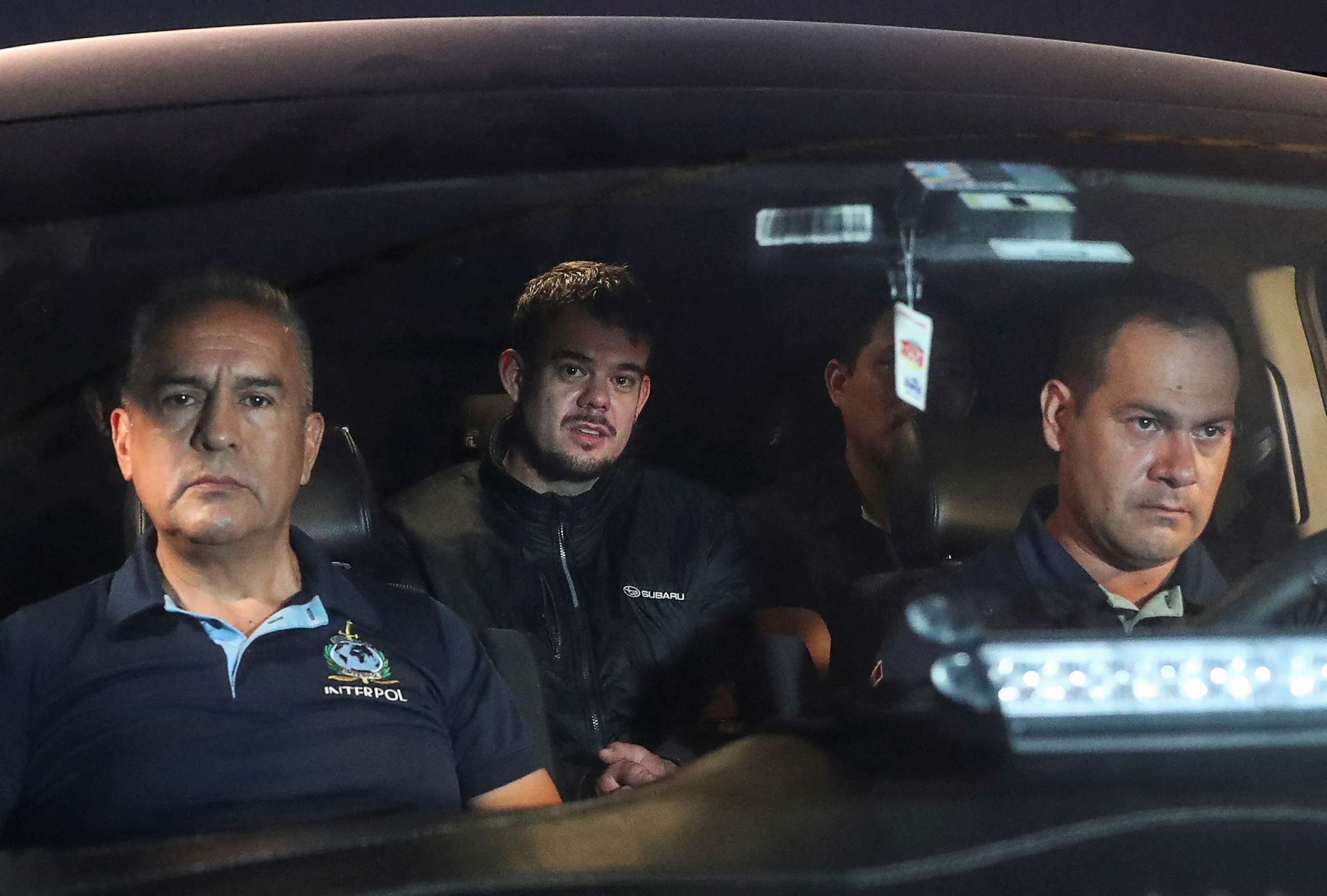 Van der Sloot said Natalee Holloway had wanted to go back to her hotel that night, but he arranged for the two to get dropped off "a little bit further away from her hotel so we could walk back ... and I might still get a chance to be with her," van der Sloot said in the meeting with prosecutors.
As the two walked alone on the beach, van der Sloot said he "laid her down" and they began kissing, and then Holloway told him to stop.
But he said he kept pursuing her, and Natalee Holloway "knees me in the crotch," van der Sloot said, according to the transcript.
"When she knees me in the crotch I get up on the beach and I kick her extremely hard in the face," he continued. He said she was "laying down unconscious, possibly even dead," according to the transcript.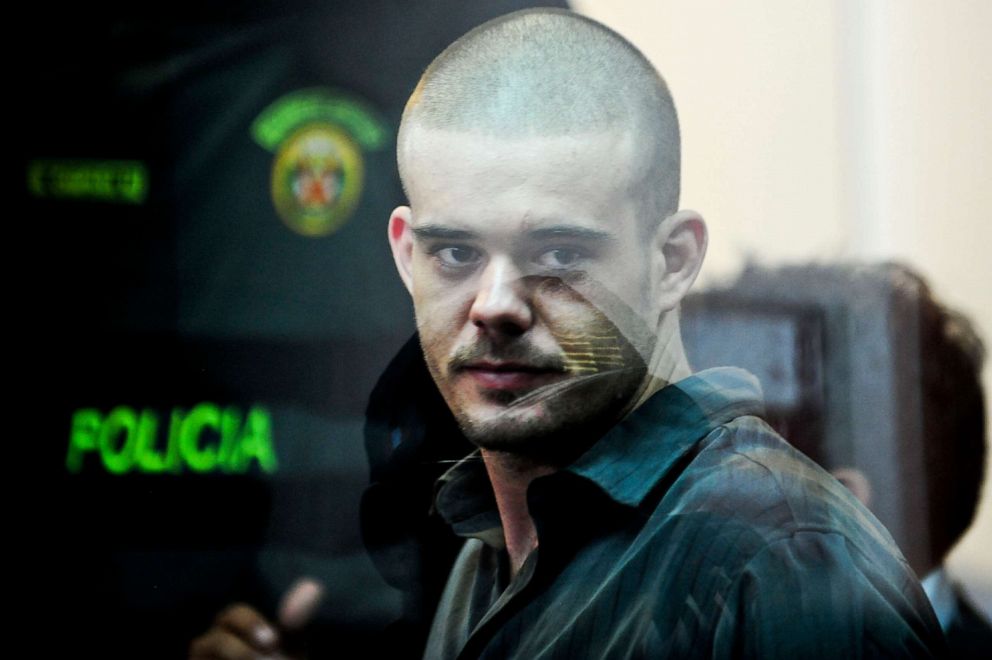 Van der Sloot told prosecutors he found a cinderblock on the beach and "smashed" her head with it.
He said he walked into the ocean up to his knees and pushed Natalee Holloway's body into the water.
The judge accepted the plea agreement and said van der Sloot brutally murdered two young women who refused his sexual advances, but that his confession in the Natalee Holloway case cannot be used against him.
Van der Sloot apologized in court to the Holloway family and his own family, and said he hopes "the statement that I provided will provide some kind of closure."
"I am not the same kind of person today as I was then, I have given my heart to Jesus Christ," he said.
After court ended, Beth Holloway told reporters, "I got the answer I've been searching for for the last 18 years. ... For me, reaching the end of the nightmare is better than closure."
ABC News' Jeca Taudte contributed to this report.