4 Palestinians dead, hundreds injured in clashes ahead of Mike Pence's visit
Tensions still high more than a week after Trump's blockbuster announcement.
December 15, 2017, 1:30 PM
JERUSALEM — -- For the second Friday in row, thousands of Palestinians in Jerusalem, Gaza and across the occupied West Bank turned out to protest more than a week after President Donald Trump's announcement recognizing Jerusalem as the capital of Israel and days before his vice president visits the region.
Nearly 400 Palestinians were injured today across the Palestinian territories, according to the Palestinian Health Ministry. Four Palestinians have also been shot dead by Israeli forces, two in the West Bank and two in Gaza, the Gaza Health Ministry said. Today was the deadliest day since Trump's Dec. 6 announcement, and the funerals are expected to be held Saturday.
In Gaza, one of the two Palestinians killed was 29-year-old Ibrahim, a paraplegic who lost both legs during an Israeli airstrike in the 2008-2009 war with Israel, his family told ABC News.
In Jerusalem, Israeli police were seen handcuffing and dragging away a teenager on crutches who said he had a broken leg.
In the West Bank, a Palestinian wearing what appeared to be a suicide belt stabbed an Israeli Border Police officer today before being shot and seriously wounded, Israeli police said.
The officer sustained moderate injuries and the Israeli police have tweeted a picture of the knife. The stabbing occurred between the settlement of Beit El and the West Bank Palestinian city of Ramallah.
Throughout the Old City today, Palestinians clashed with Israeli border police in the narrow, walled streets.
In Jerusalem, after Friday prayers, worshippers chanted "Jerusalem will always be an Arab city," as they left al Haram al Sharif, or the Temple Mount, after praying at al Aqsa Mosque. There were no age restrictions for Friday prayers, Israeli Police Superintendent Micky Rosenfeld said.
Vice President Mike Pence was expected to be in the region early next week, but his visit has been delayed until Wednesday because of the U.S. Senate tax bill vote, according to his office. He will now fly to Egypt Tuesday to meet with President Abdel Fattah el Sisi, before landing in Tel Aviv Wednesday and visiting the Western Wall in Jerusalem Wednesday evening.
He's expected to speak to the Israeli parliament, the Knesset, on Thursday and dine with Israeli Prime Minister Benjamin Netanyahu. He's not expected to meet with any Palestinian leaders, according to Palestinian President Mahmoud Abbas' office.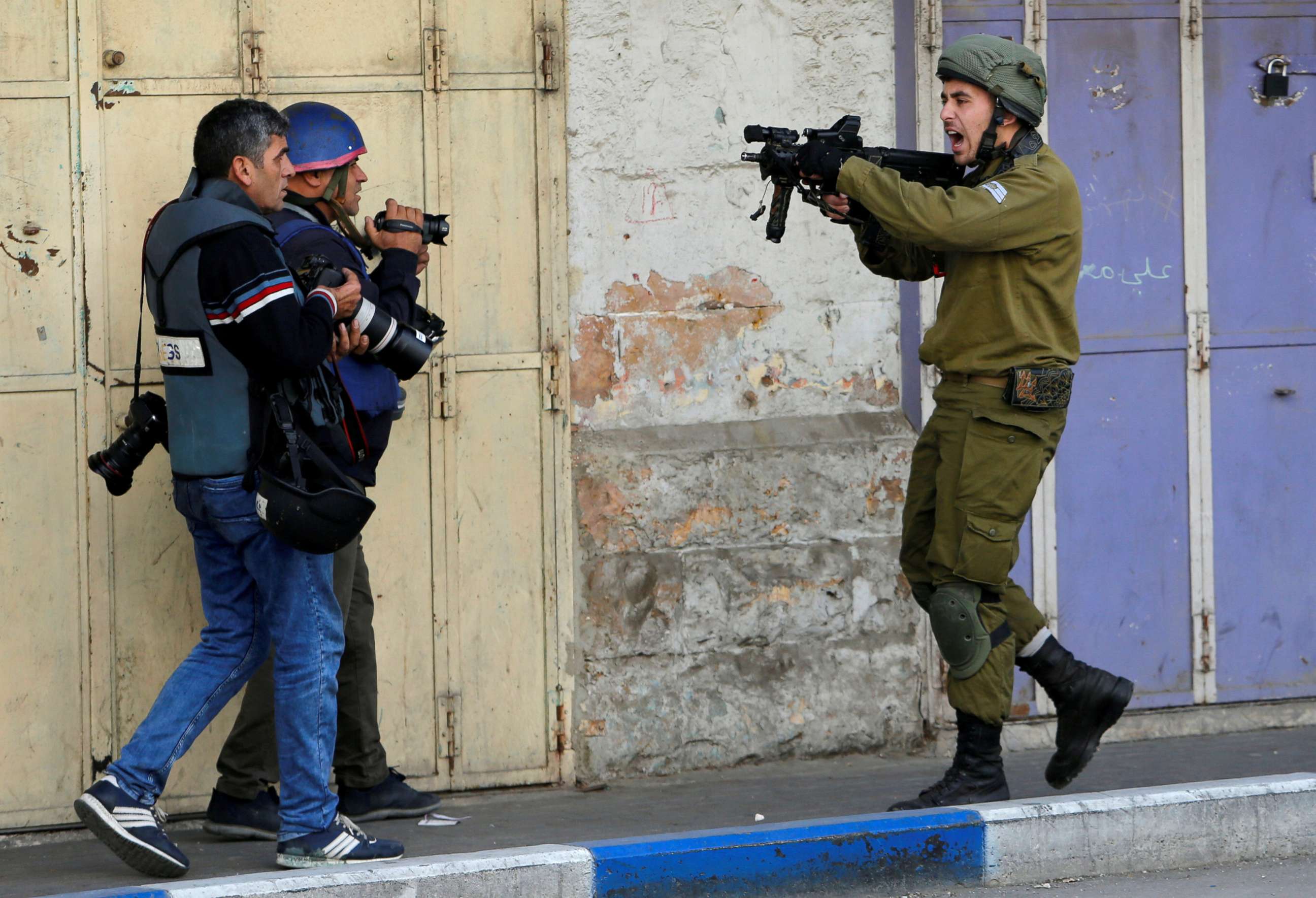 Jerusalem has been fairly quiet this week with intermittent flare-ups but no major protests. Israeli police violently broke up a small sit-in outside of Damascus Gate Thursday night.
The entrance to the Muslim Quarter, on the seam between West Jerusalem and occupied East Jerusalem, continues to be a flashpoint more than a week after Trump's announcement.
Exiting the Old City around 6 p.m. Thursday, Palestinians gathered in the amphitheater outside of the Old City gate. Israeli police and border police charged the area, attempting to break up the crowd.
Fistfights broke out, and protesters were dragged away one by one.
Videos shot by ABC News show Israeli police pushing and shoving Palestinians in the crowd.
Israeli police security measures are in place today in and around the old city of Jerusalem, Rosenfeld, the police superintendent, tweeted today.
If incidents occur, he added, police will respond.