Hong Kong protesters tear-gassed by police as tensions spiral over extradition bill
Thousands are protesting against a controversial extradition bill.
Police fired tear gas at throngs of protesters in the streets of Hong Kong on Wednesday amid growing anger over the government's proposal to change an extradition law.
The controversial extradition law amendment, which would allow individuals to be sent to mainland China for trial, was scheduled to be introduced to Hong Kong's Legislative Council on Wednesday, but the session was postponed due to the protests. The bill will be voted on June 20.
So far, 22 people have been injured in the clashes, with 10 of those in stable condition, according to the Hong Kong hospital authority. The condition of the remaining 12 people is unknown.
"Didn't we say at the end of the Umbrella movement we would be back?" opposition lawmaker Claudia Mo shouted to her supporters, referring to the name often used for the pro-democracy street protests that deadlocked the former British colony in 2014. "Now we are back!"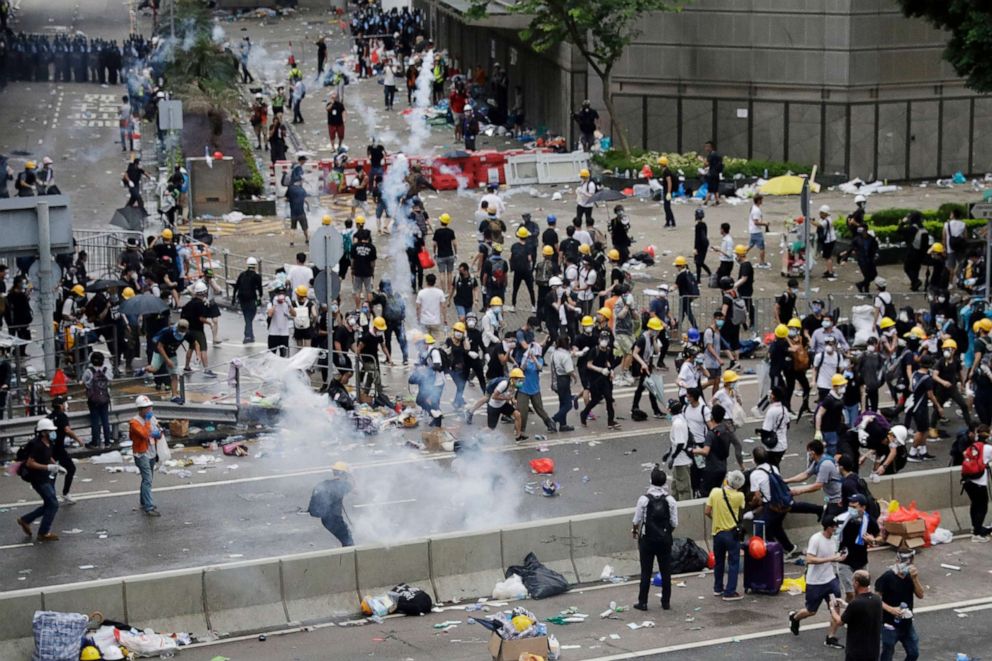 The protesters, many of them young people, occupied the streets outside the Legislative Council complex in the semi-autonomous Chinese territory and ultimately clashed with riot police, who responded by hitting them with batons and firing multiple rounds of tear gas. Crowds were seen fleeing clouds of smoke.
Some people used their vehicles to block off roads, forming makeshift barricades.
A number of protesters were seen throwing bottles, umbrellas and other objects at riot police.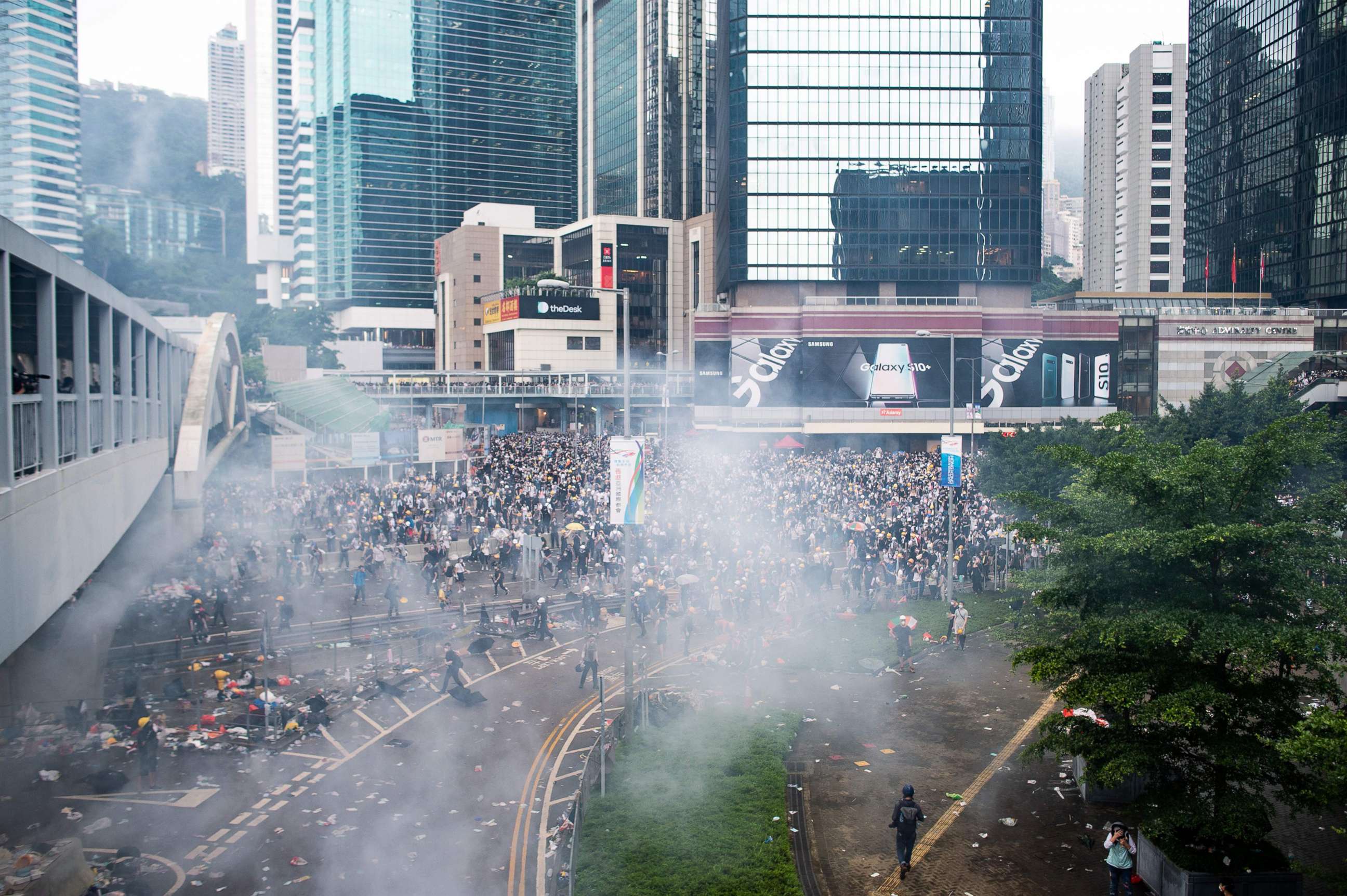 Hong Kong Police Commissioner Stephen Lo said at a press briefing Wednesday that his officers had to fire tear gas, rubber bullets and bean bag rounds, otherwise "protesters would have used metal bars to stab our colleagues."
He called the situation "dangerous" and "chaotic," but said he's confident his officers can contain the rioters, according to RTHK, Hong Kong's main English-language public broadcaster.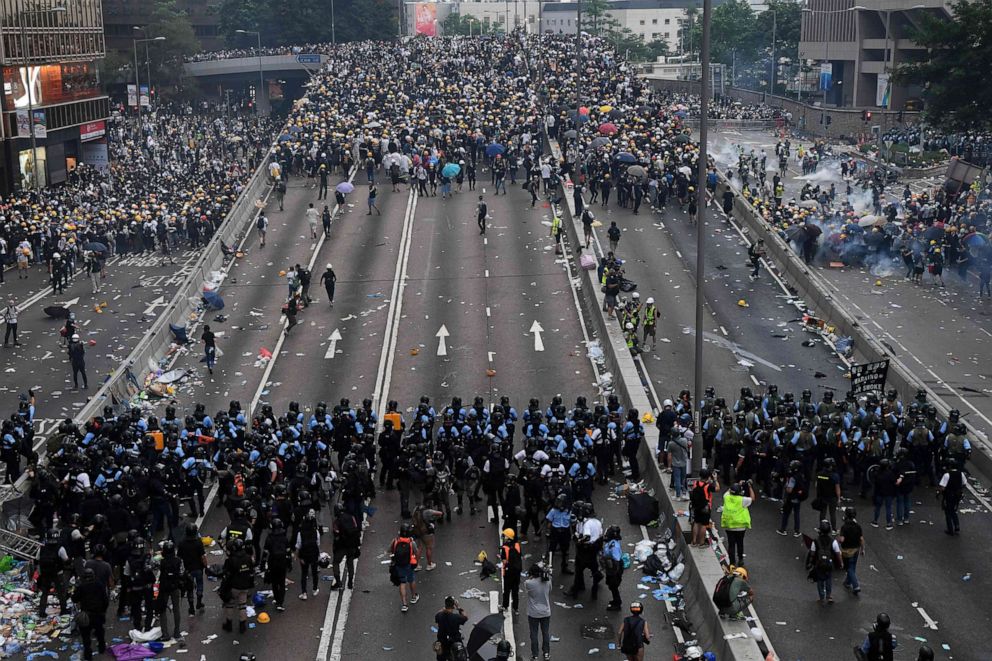 Amid the chaos, the Hong Kong Legislative Council announced it would cancel Wednesday's planned session, where lawmakers had planned to debate the extradition law amendment. Some politicians weren't able to make it inside the building due to the protests.
Meanwhile, the Hong Kong Professional Teachers' Union, the city's largest educational union, has announced an island-wide strike in protest against what they've described as an "evil" law.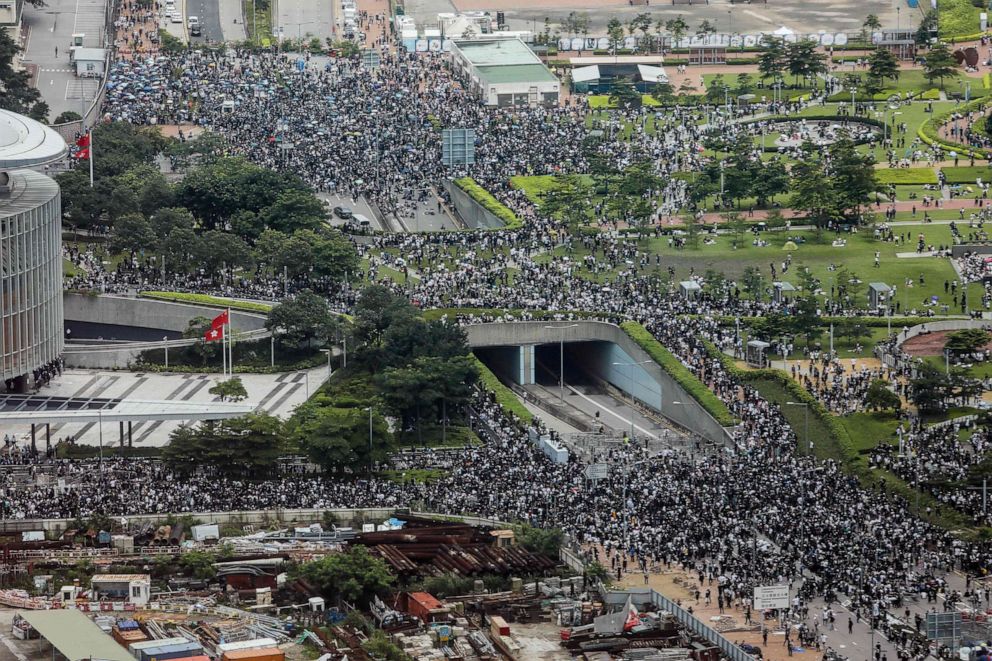 The violent clashes come just three days after a largely peaceful march in central Hong Kong that organizers said drew over a million people.
Despite the mass protests and heightened police presence, the bill is expected to become law. Hong Kong's leader, Carrie Lam, has said she plans to sign the legislation.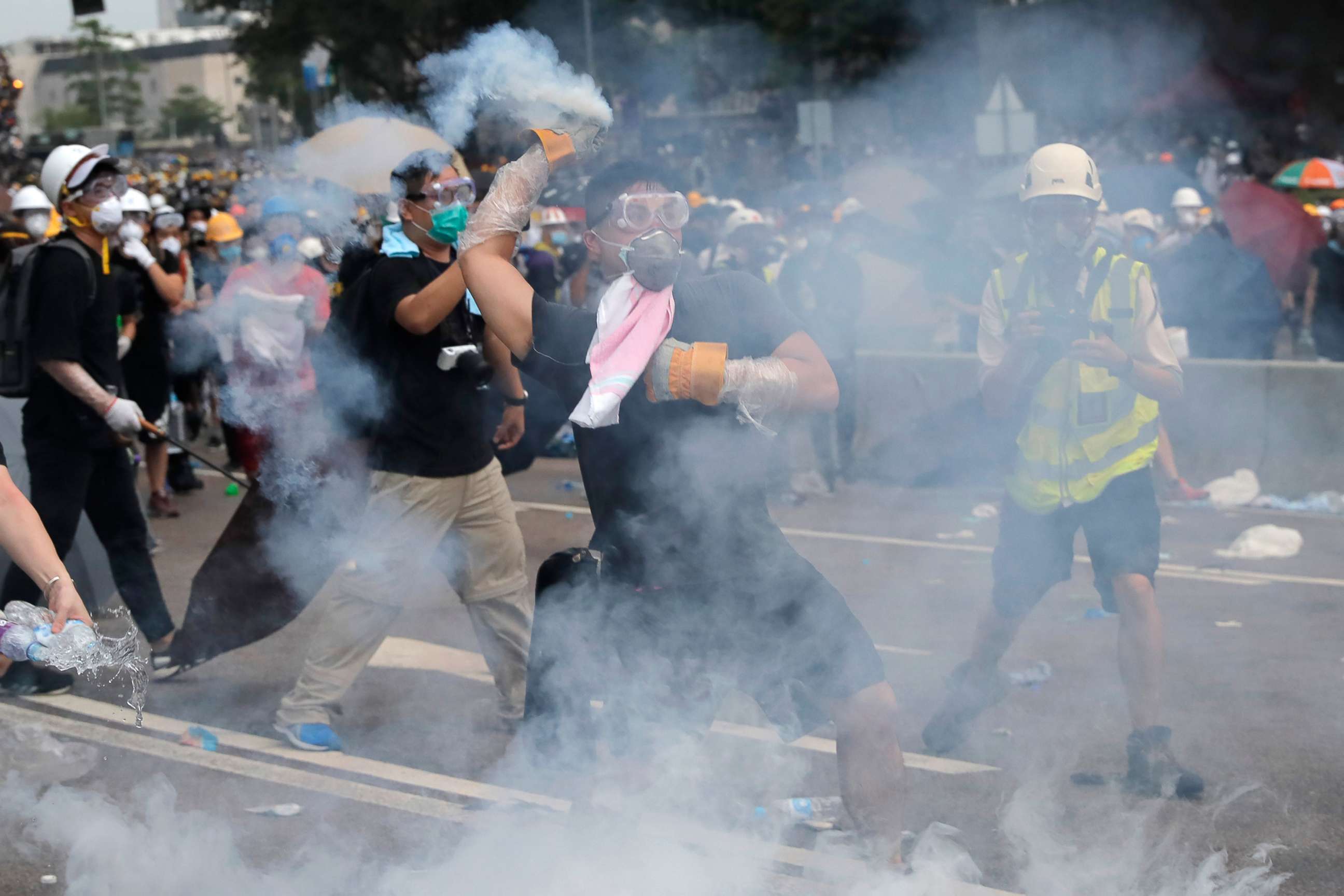 Concern has been mounting in recent years in the semi-autonomous region that the central government in Beijing is undermining the freedoms guaranteed to its citizens under the terms of the territory's 1997 handover from the U.K. to China.
Mass protests against changes to the territory's electoral system in 2014 saw demonstrators occupy and paralyze parts of the city's government and commercial district for around six months.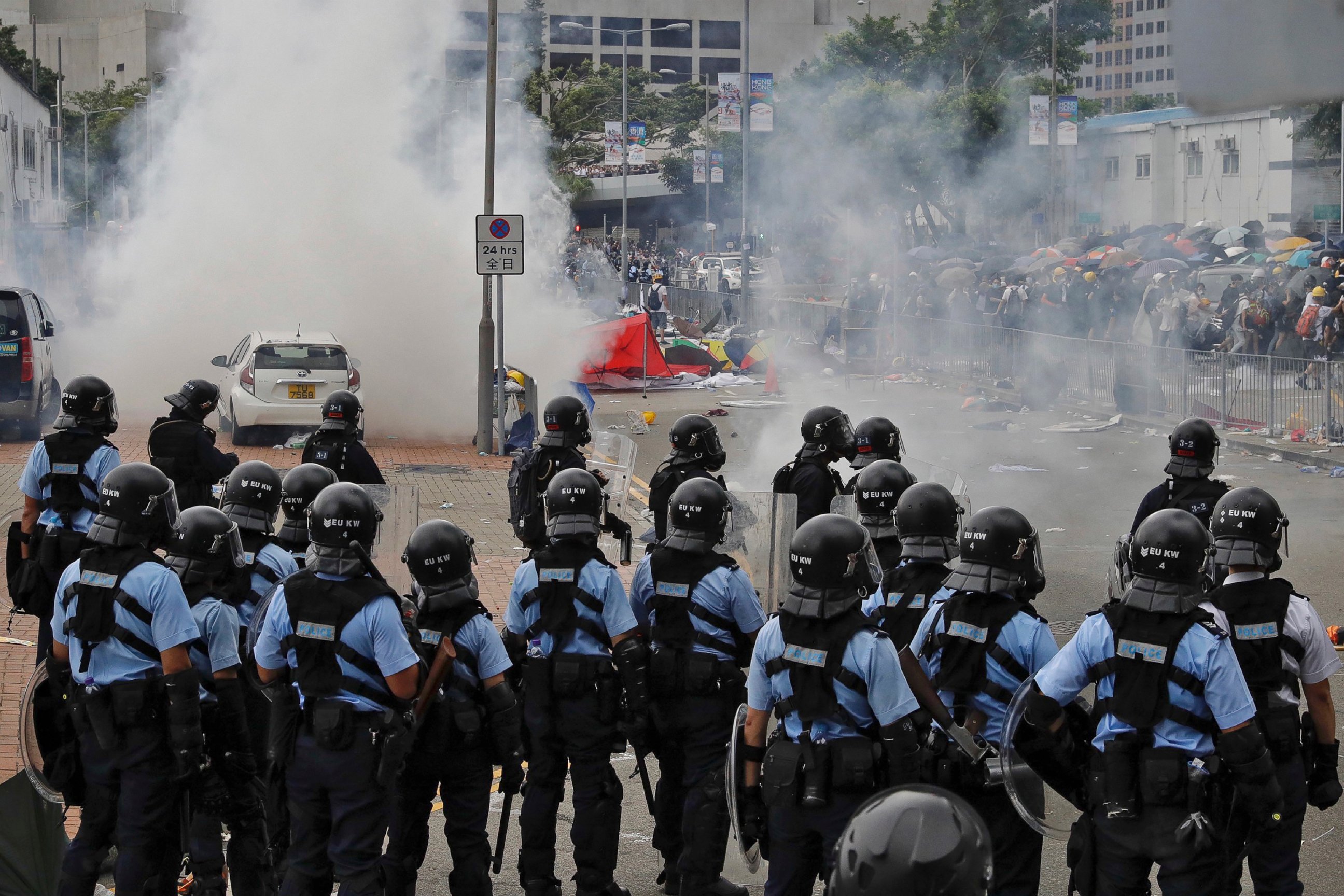 In 2016, six pro-democracy lawmakers were disqualified from their offices in a controversy over protests inserted into their oaths of office. In 2018, a political party calling for independence from China was also banned by the local government.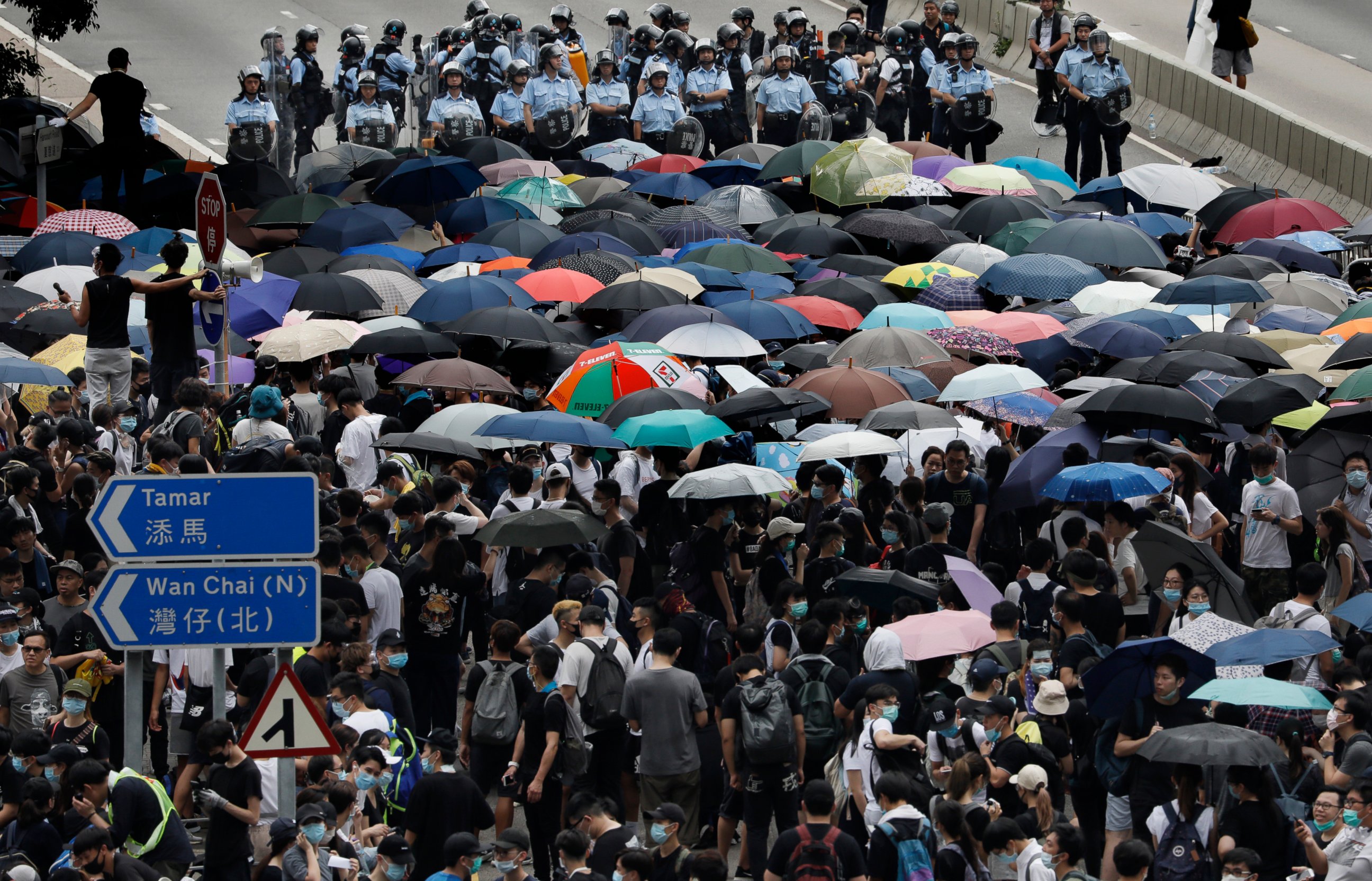 ABC News' James Longman contributed to this report.