— -- At least 76 police officers were injured when violent protesters clashed with police on Thursday in the streets of Hamburg, Germany, where this week's G-20 summit is set to take place, police said.
Three of the officers are being treated at the hospital, police said. One of the injured officers suffered an eye wound after a firecracker exploded in their face.
In addition, a police officer and one official were attacked near a fish market in the St. Pauli neighborhood, Hamburg police said in a press release. The two were able to escape in a rescue vehicle and were not injured, according to police.
Emergency personnel and their vehicles were also attacked, and the identities of the assailants are not known, police said.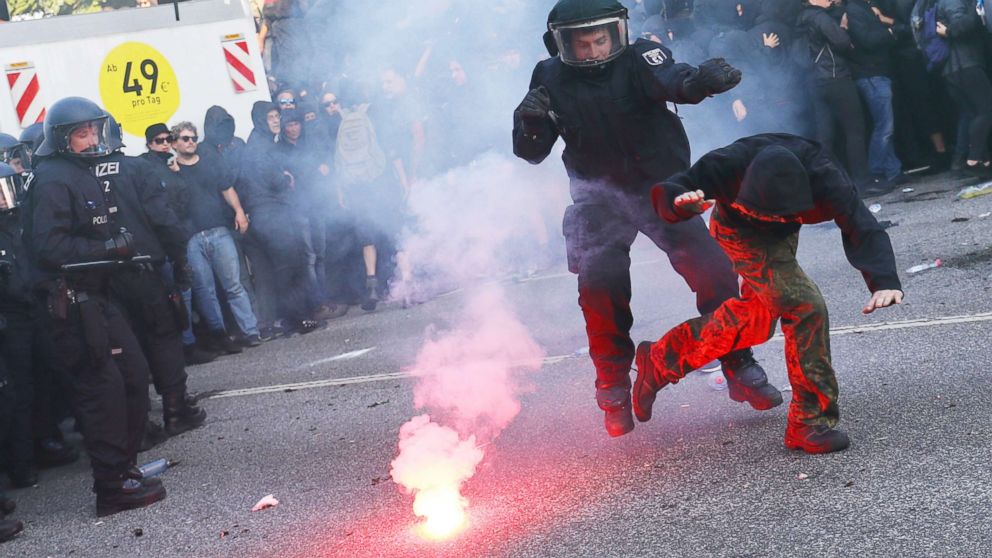 A portion of the crowd acted in a hostile manner toward officers on the scene, throwing bottles and other objects at them, police said, describing the events as "heavy riots."
Masked men protests vandalized several shops and cars along the streets, and a police helicopter was repeatedly blinded by a laser pointer, police said. Officers have begun moving to make arrests.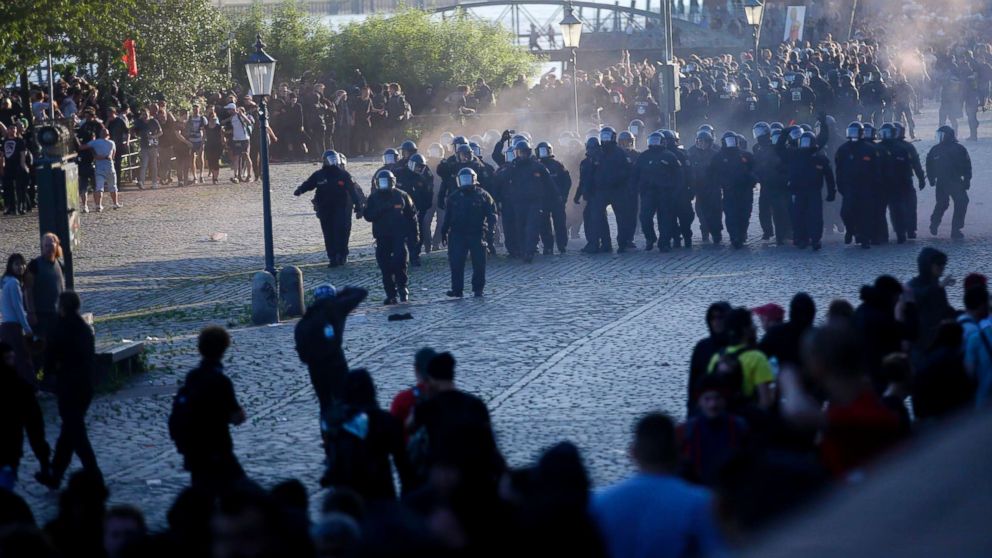 Authorities fired water cannons and used pepper spray to disperse the crowds, Hamburg police wrote on Twitter.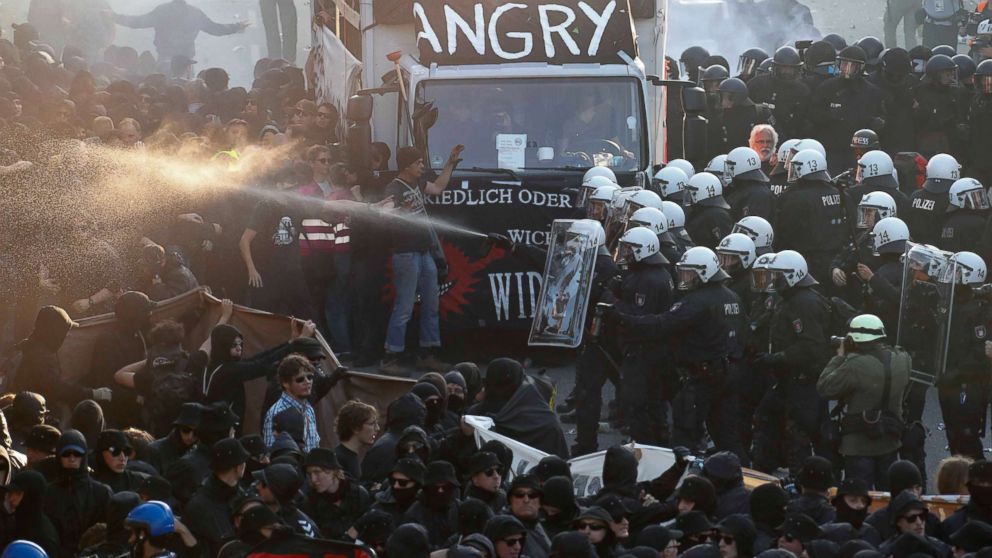 Some 8,000 people were in the crowd, and not all of them were violent, police said, adding that about 1,000 people were part of a black bloc anarchist group.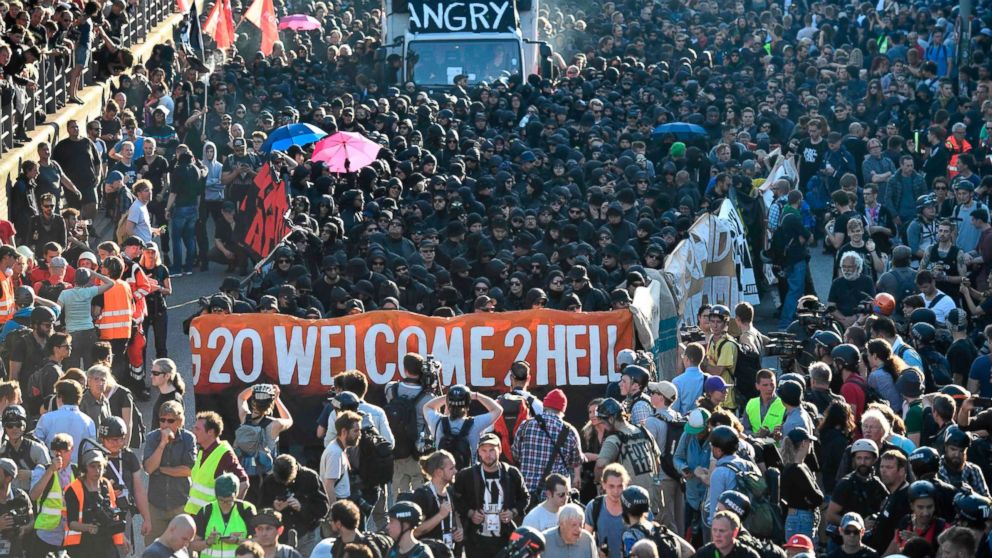 Police have not yet released figures on how many people were arrested and injured during the demonstrations.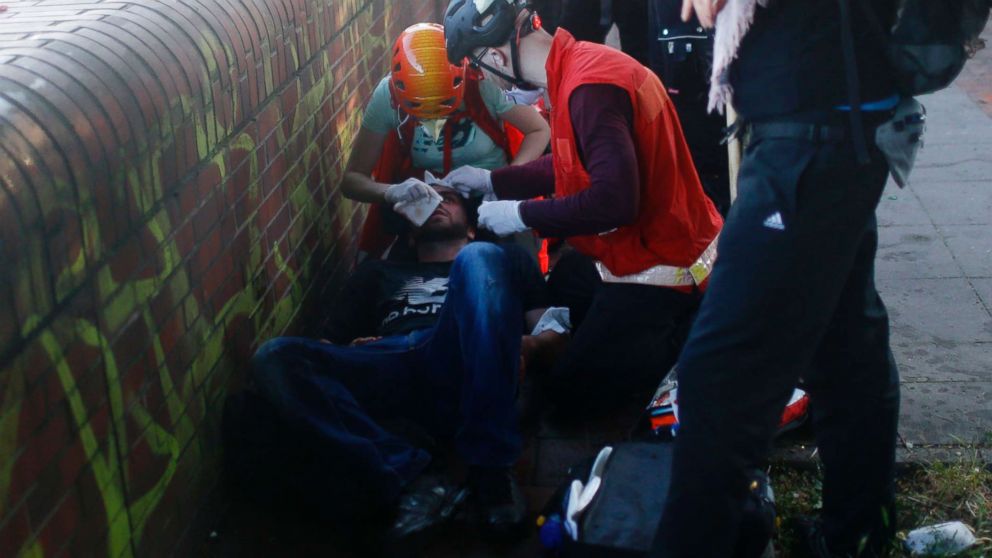 On Twitter, police posted photos of large fires and urged bystanders in the area to leave.
More than 100,000 protesters are expected in Hamburg for the summit, which include about 8,000 people considered part of Europe's violent left-wing scene, The Associated Press reported. Some 20,000 police officers have been activated to keep the demonstrations under control amid high tensions.