— -- French police faced a host of obstacles in a predawn raid that they say thwarted another potential terror plot -- encountering a reinforced door and a suicide bomber and unleashing a fusillade of nearly 5,000 bullets to overtake the suspects.
Prosecutor Francois Molins said that as a result of the efforts, which left two dead and eight under arrest, "another terrorist team has been neutralized."
"We have reason to believe given their weaponry, given their structured organization, and their determination we have reason to believe this commando cell could have moved to act," he said.
Molins also released new information about different elements of the coordinated attacks on Friday, from the specific models of cars rented by the attackers, their getaway car, Kalashnikov assault rifles and explosive belts they collected and two houses and two hotel rooms used by the group.
They also found a cellphone in a trash can that is believed to have been used before the attack, with a text that read: "Here we go, we are starting."
The raid on the apartment in Saint-Denis, a suburb north of the city, started at around 4:30 a.m. and lasted for about an hour, Molins said this afternoon.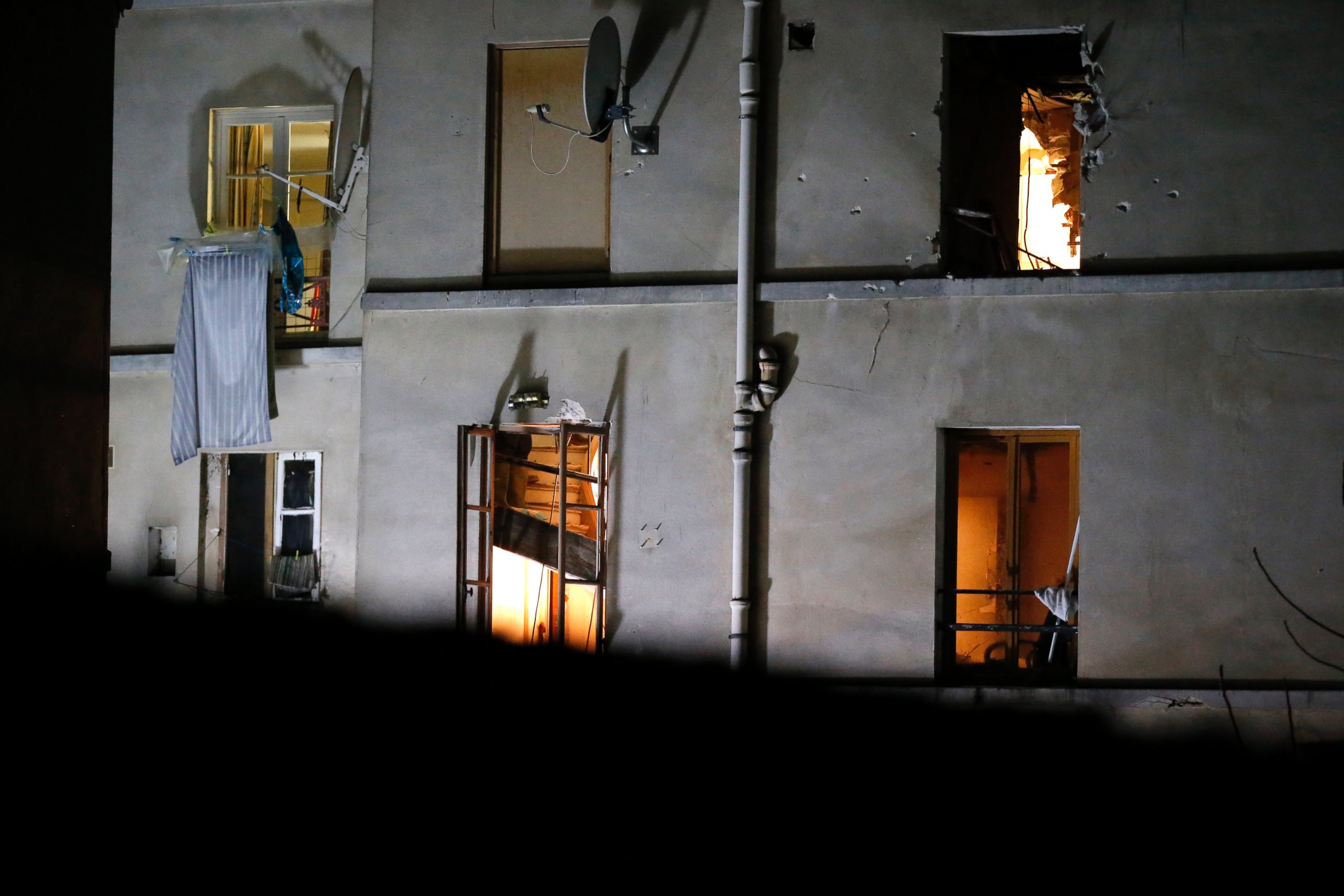 Police used grenades, assault rifles and snipers in their attack on the apartment and unleashed nearly 5,000 bullets in total.
Molins said that investigators were led to the building after receiving tips Monday that the alleged mastermind of the Paris terror attacks, Abdelhamid Abbaoud, was staying there.
Authorities targeted the location after witnesses placed Abbaoud -- who is behind numerous ISIS attacks in Europe, according to the prosecutor -- on French soil.
One of the first difficulties that the police encountered was that the door to the apartment was reinforced. So when police tried to force themselves in through blasts, Molins said that it gave the occupants time to prepare their defense.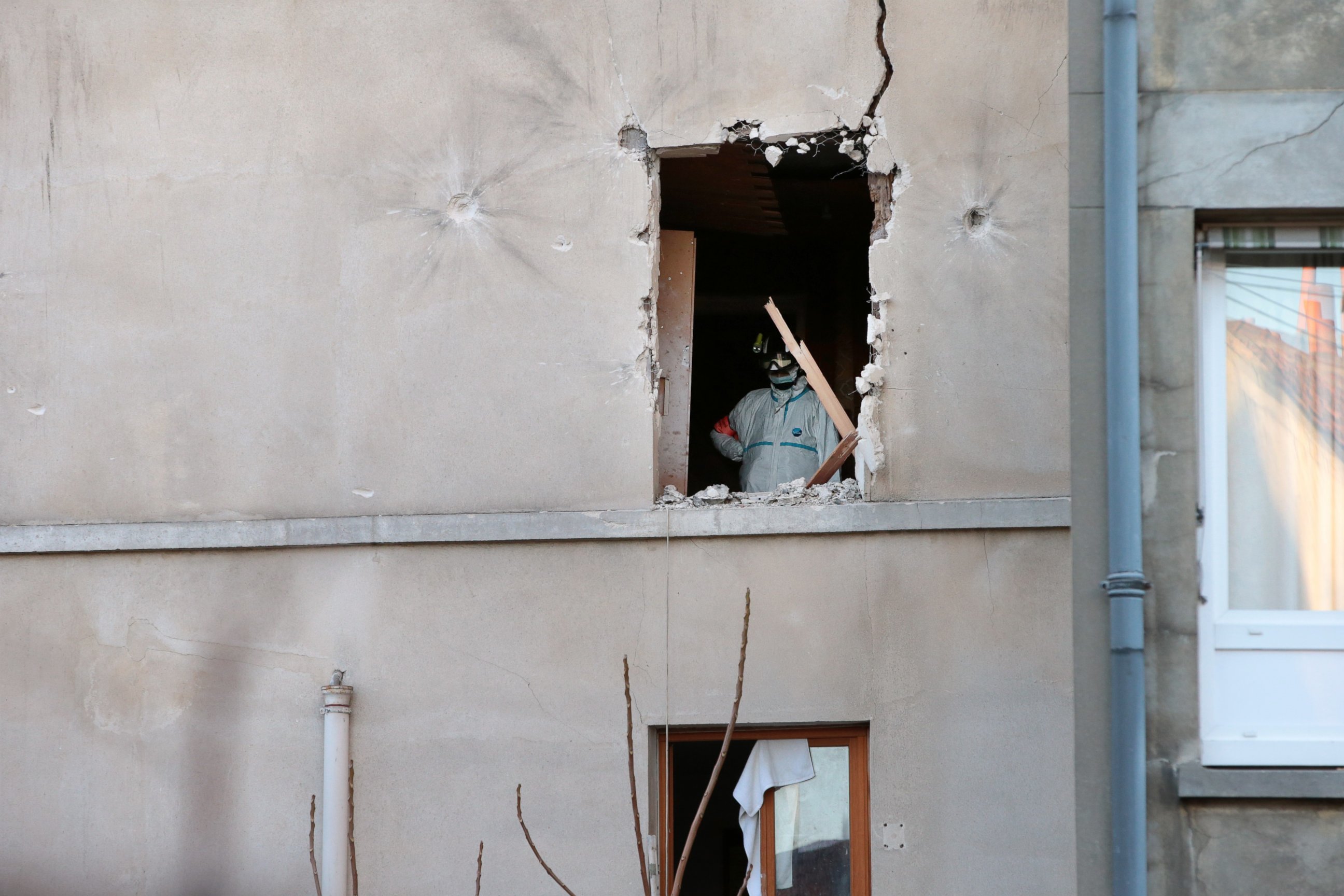 The first three arrests were made 15 minutes into the raid. None have been identified, but Molins said that one of these first three arrests was wounded in the arm.
Moments after these arrests were made, a suicide bomber detonated an explosive. The body of the bomber, believed to be a woman, was covered in rubble.
That blast led the building to partially collapse, which Molins said will add to the amount of time needed to conduct the investigation since officials will have to reinforce the walls before collecting more evidence.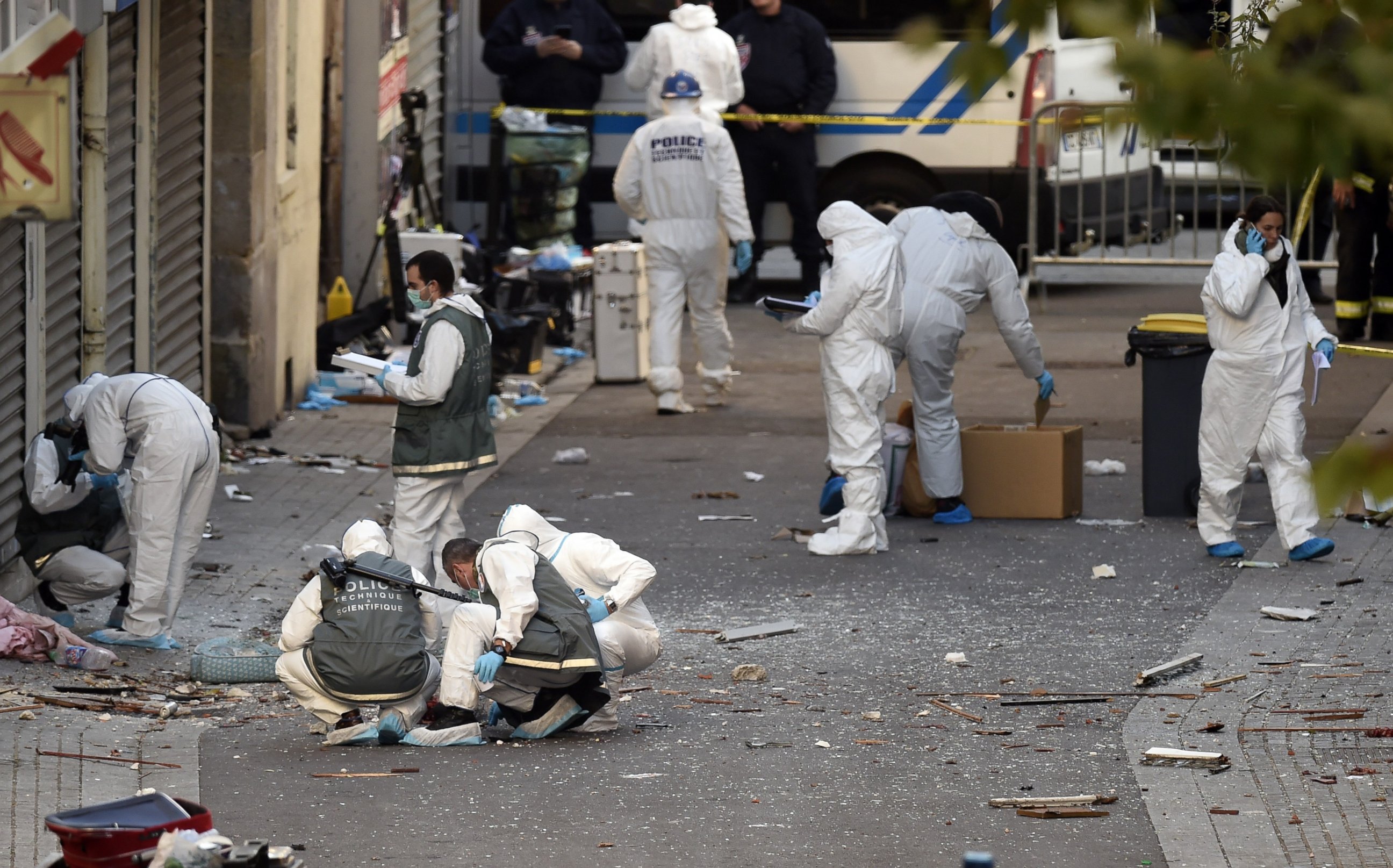 The identities of those arrested were not immediately released but, Molins said seven are men and one is a woman.
He did specify that Abbaoud and Salah Abdeslam, who is believed to be the eighth member of the team who carried out the coordinated attacks, were not arrested during the raid. The identities of the two people killed have not yet been confirmed.